Science
North Korea has always been proud of its scientific endeavors and knowledge…
Swimming
Swimming is a very popular solo sport in North Korea, as it is in China. These two stamps were designed to commemorate the 10th anniversary of Mao's famous final swim in the Yangtze River at the grand old age 73. According to propagandists Mao managed nearly 15 km in 65 min. That would have been a world record.
Table Tennis
Table tennis is North Korea's favourite one-on-one sport, basketball being their favourite team sport.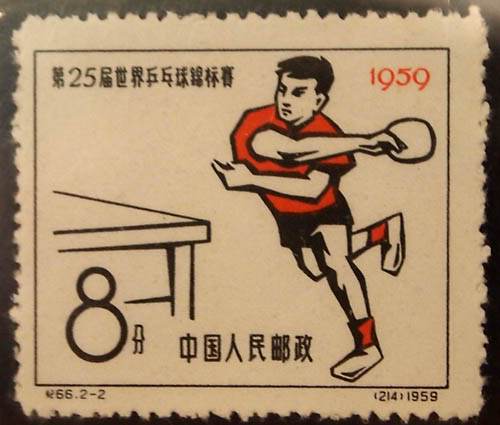 These next two commemorate the Afro-Asian Table Tennis Friendship Invitational Tournament in 1971:
So, as I wrote at the start, stamps do give you an odd glimpse at the psychology of a country's leadership. I am a convert to the way of the stamp.
MORE FROM KOREA:
South Koreans Eating Live Octopus
Kin Jong Un Has Ex Machine Gunned To Death
Mobile Phone Embaressment in North & South Korea
South Koreans Take The Mick Out Of Japanese Milk Commercial
North Korean Propaganda Nails Celebrity Obsession
What's Going Viral In South Korea Today
South Korean Driving Pupil Flips Car In Seconds
South Korean Hotel That Looks Like Massive Ship
North Korean Mass Gymnastics – Defiance & Horror
South Korean StarCraft Obsession