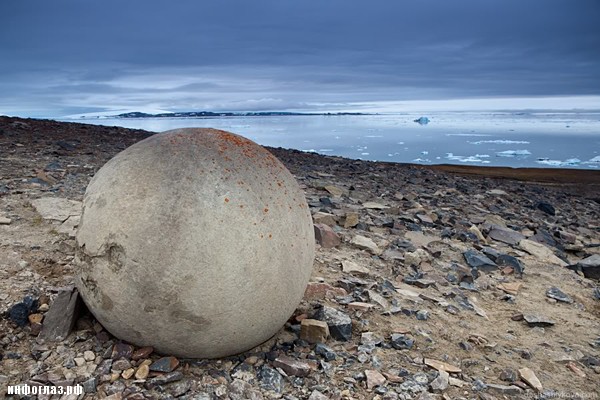 It's easy to stick a "mysterious" or "amazing" or "mind-blowing" on the front of a title to try and garner a few extra clicks. But in this case I think my use of "mysterious" is merited (for once). These stone balls on Champ Island don't even have a Wikipedia page!? Yeah, I know, that's pretty mysterious in itself. There's a page about carved stone balls in Scotland, and there's one about some big stone spheres in Costa Rica. But these Champ island ones are Wikipedialess.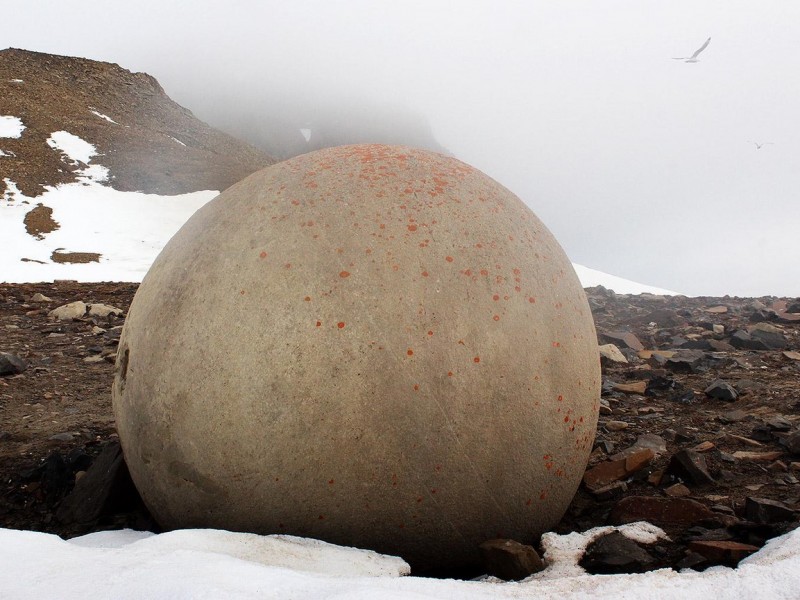 PHOTOS FROM 100TH ARCTIC CRUISE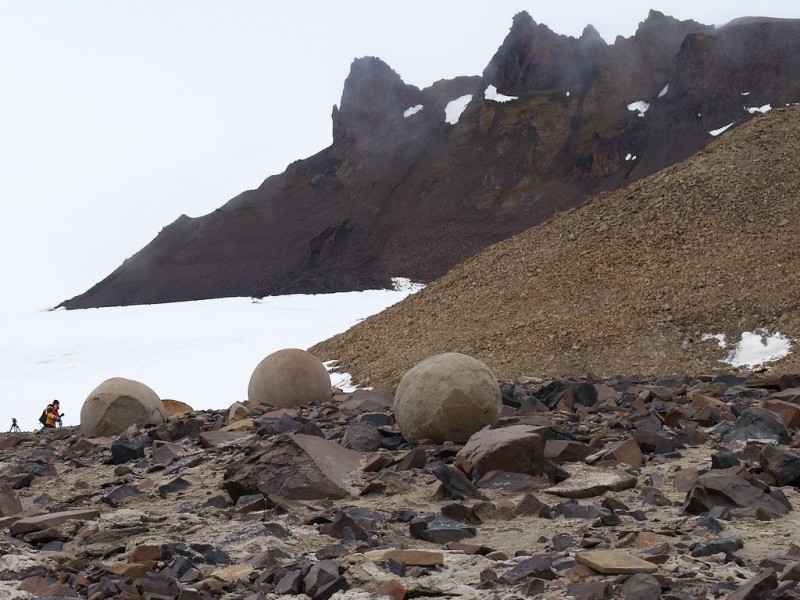 Thel photos come from a Russian website, it seems that the Russians are the only people taking this phenomenon seriously.
Champ Island is in the centre of an area that belongs to Russia which is called Franz Josef Land. It's situated hundreds of miles north of Russia's mainland coast, but they bagsied it forst so they own it, just like America owns the moon. Here's a photo of Champ Island and some of its mates thanks to NASA: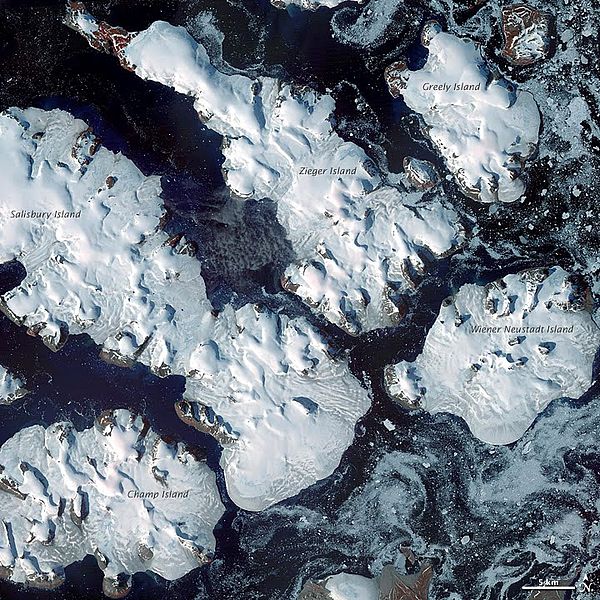 The odd spheres vary in girth from ping pong ball to human sized. Anyone lucky enough/rich enough to take a trip to the Arctic may well stop off here to wander around and have a gawp at these wonders.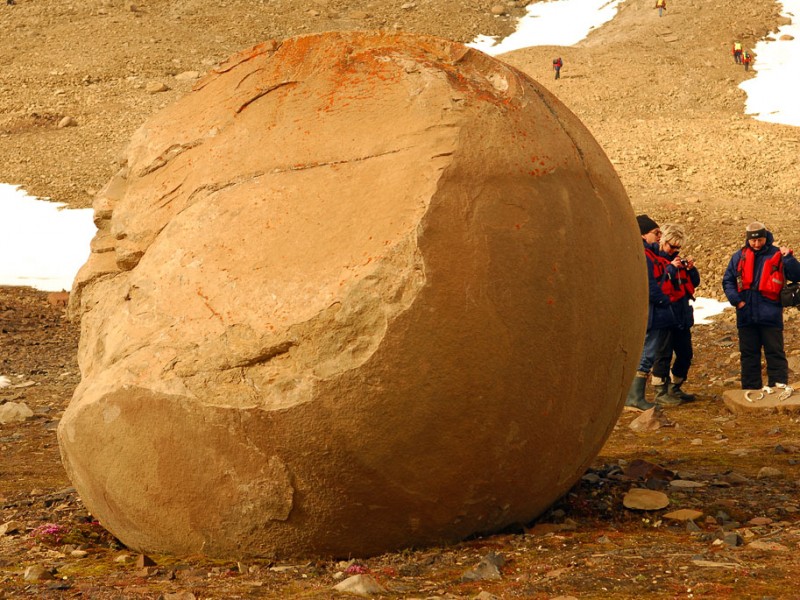 Some of these Champ oddities have been split or worn into less regular shapes by moisture and high winds over centuries.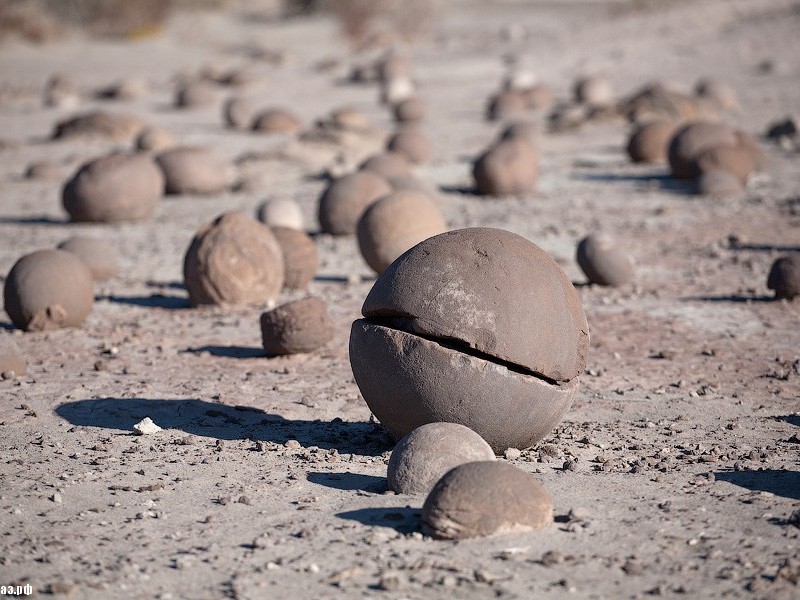 Were they made by a group of humans thousands of years ago? Nah, probably not, they're too far north.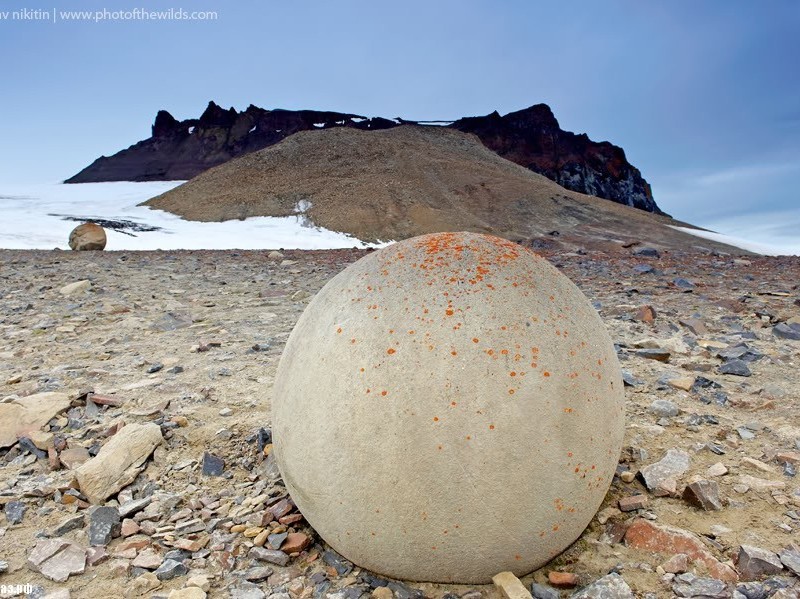 What's more likely is the process of mineral concretion. I'll tell you what Wikipedia has to say about it:
A concretion is a hard, compact mass of sedimentary rock formed by the precipitation of mineral cement within the spaces between the sediment grains.
OK? These concretions often come out spherical or at least spheroid in shape. So I suppose that's your best bet.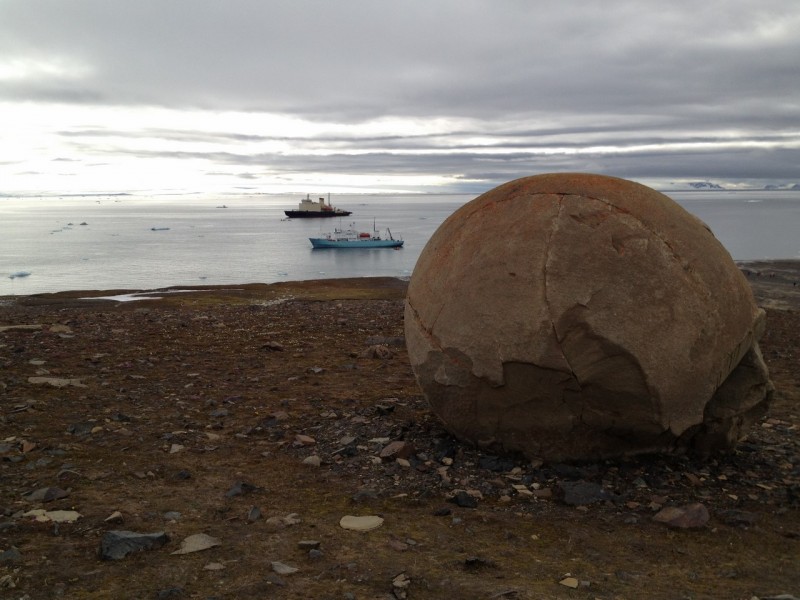 You can find spherical concretions in Australia, New Zealand, Mexico, Israel and the USA among other places. So they aren't particularly rare… maybe this isn't so mysterious after all… oh. Well, I hope you enjoyed the pictures any way.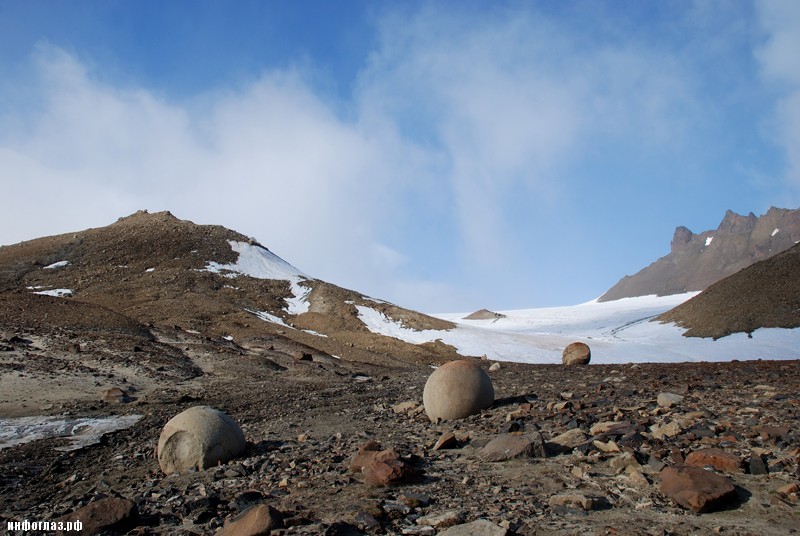 … I just can't finish this post without saying it… I'm sorry… I can't help it: I reckon it's aliens.
MORE NATURAL WONDERS:
THE BIGGEST EAGLE IN THE WORLD