From a small studio base in Bangalore, Ramachandraiah draws and prints film posters to order. Here we take a look at some of his low-fi masterpieces.
Ramachandraiah's posters are slapped all over Bangalore; this makes him unpopular with a large number of the town's residents. However, others see him as an artistic god, single-handedly improving their towns decor.
You can't please all of the people all of the time, and most of the time you can't please anyone, so he's doing pretty well.
Have a look at these beauties: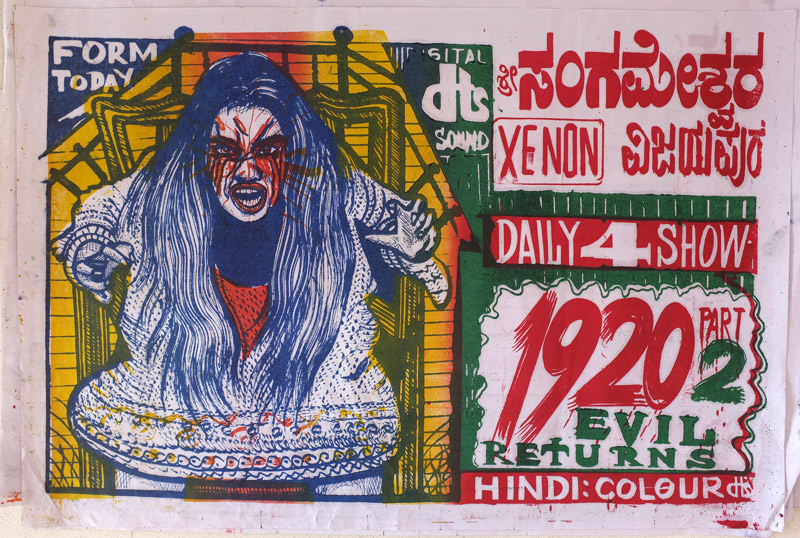 It takes him just three hours to make a poster and, across his lengthy career, he's produced thousands of them.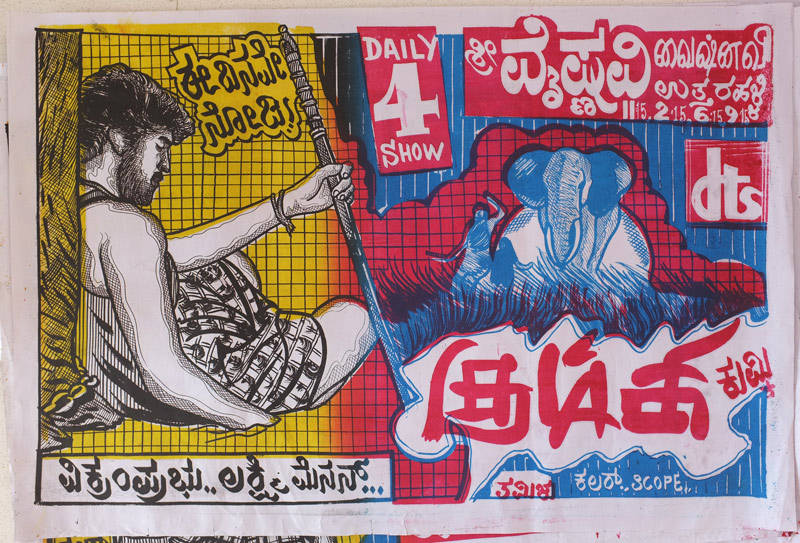 MORE: INDIAN HORROR FILM POSTERS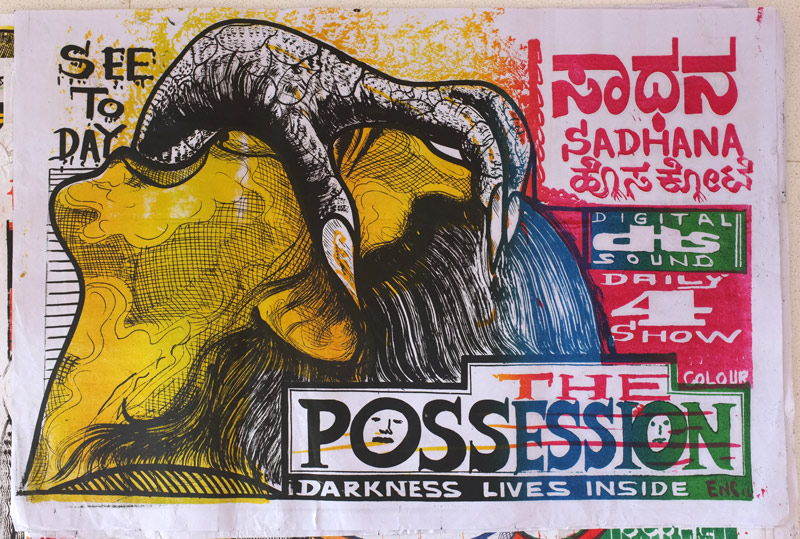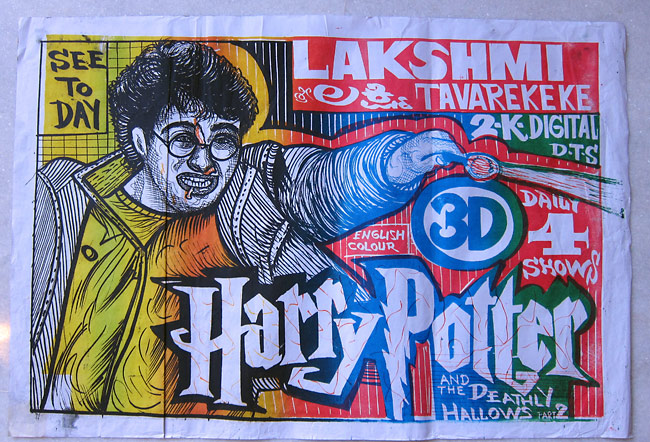 MORE: BEHIND THE SCENES OF A CHINESE B-MOVIE + POSTERS
MORE: OLD HORROR FILM POSTERS & TRAILERS PART 1
MORE: OLD HORROR FILM POSTERS & TRAILERS PART 2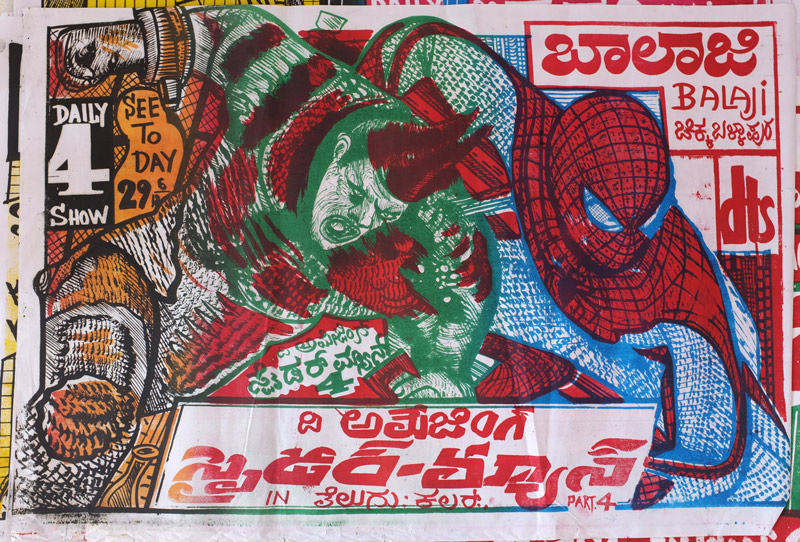 Here's one of Ramachandraiah's posters in situ: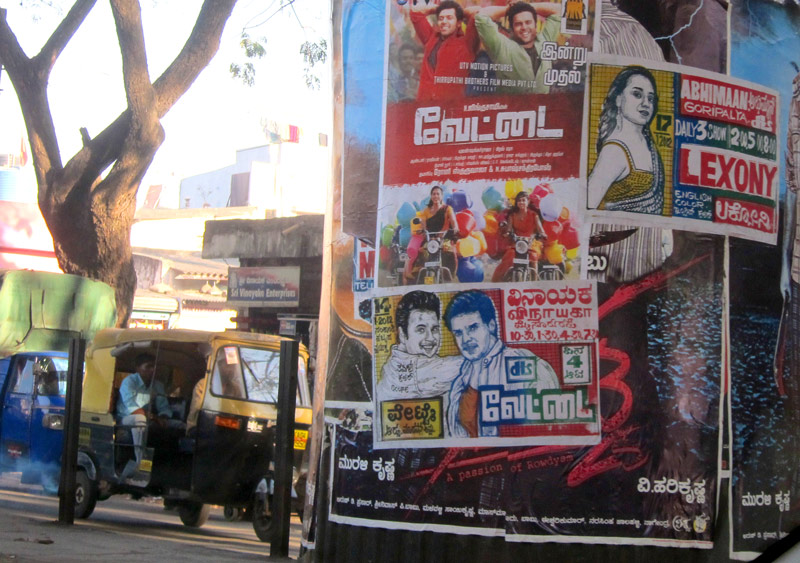 And, here's Ramachandraiah himself in his studio, getting busy: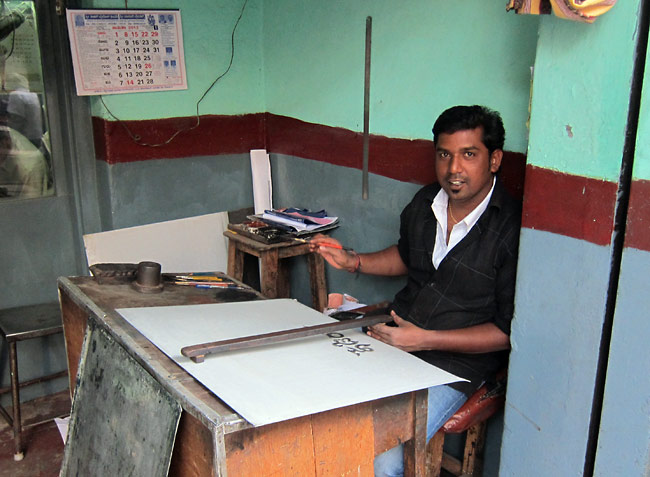 What a guy…