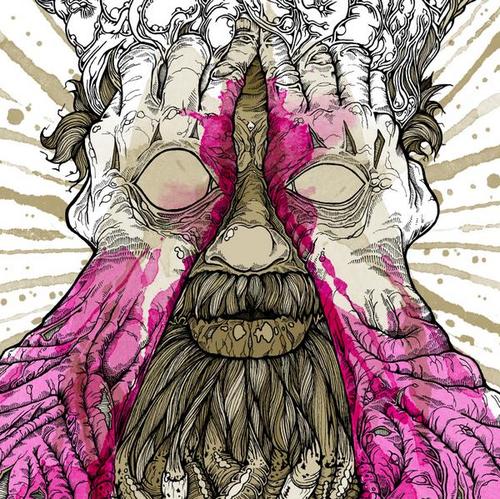 Anyone who likes to dabble in the dirty arts of metal music will be familiar with John Dyer Baizley's work. Hailing from the sweltering heat of Savannah, Baizley's pens, paints and inks cover many of metal's morbid tentacles.
His more than adequate scribblings have adorned posters and covers by artists including Kylesa, Pig Destroyer, Darkest Hour, Daughters, Skeletonwitch, Torche, Cursed, Black Tusk, Vitamin X, Flight of the Conchords, The Red Chord, Metallica, and of course, his own band, Baroness.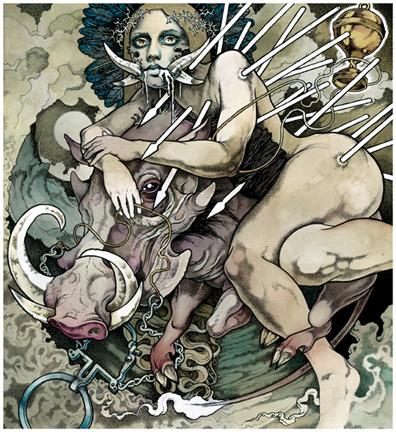 I came across some of his pictures again this morning and thought I'd bung some of my faves up here.
His art is rammed with skulls, beasts, decay, birds and girls, but the sum is greater than the parts. There's a kind of art deco feel to some of it which makes sense when you learn that one of his great inspirations is Czech Art Nouveau painter and decorative artist Alphones Mucha.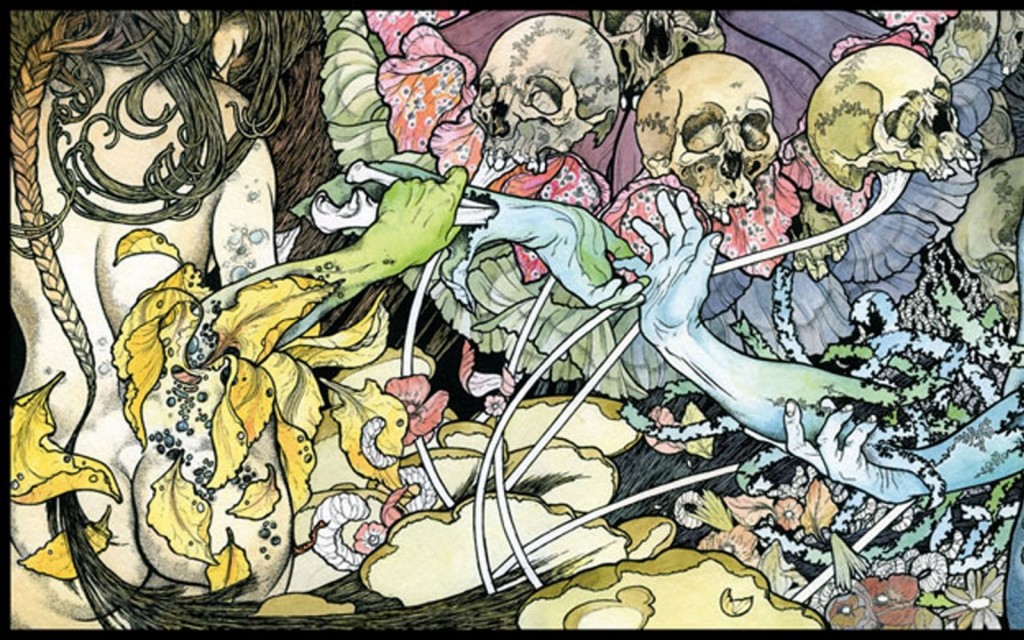 When asked how he develops his themes Baizley answered:
"My process is pretty simple. I begin by accumulating references, photography, and working with live models. I start with a sketch, then develop an ink drawing of the sketch, and finally finish it off with a painting. Most of my work exists in these three forms: the sketch, the drawing and the painting. I let some of the mythology and natural elements develop spontaneously, and pre-plan others that I feel strongly about."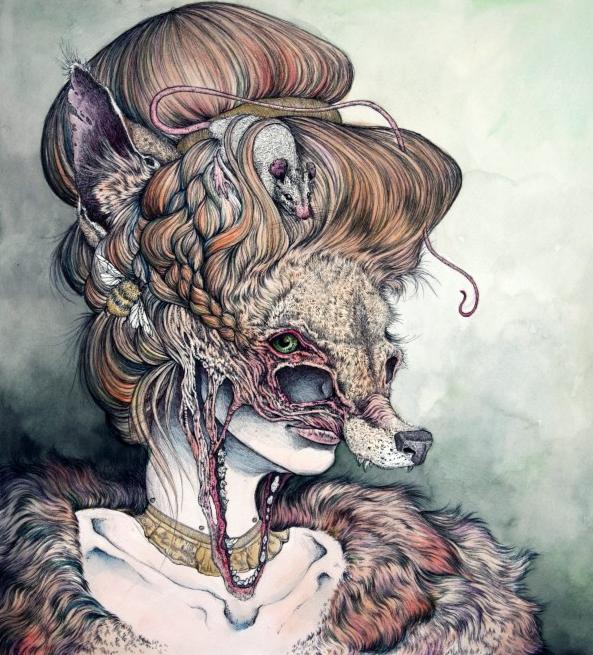 Click here for Dyer Baizley's official site where you can buy some of his originals and prints.
And click here if you want to give your ears a go on the latest Baroness stuff.

BORIS INDRIKOV: ART DECO SURREALISM
ART BY CONVICTED SERIAL KILLERS
VALERIE HEGARTY: SLASH AND BURN ART