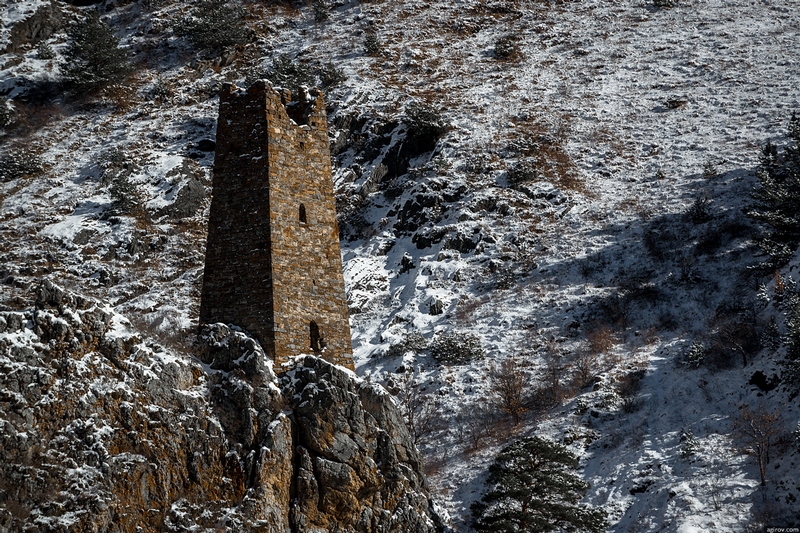 Ingushetia is one of Russia's poorest and most restive regions. The ongoing military conflict in neighboring Chechnya has occasionally spilled into Ingushetia. Although culturally tied to Chechnya, the people of Ingushetia have not resisted Moscow's pull so wholeheartedly.
The republic has also been destabilized by corruption, a number of high-profile crimes (including kidnapping and murder of civilians by government security forces), anti-government protests, attacks on soldiers and officers, Russian military excesses and a deteriorating human rights situation.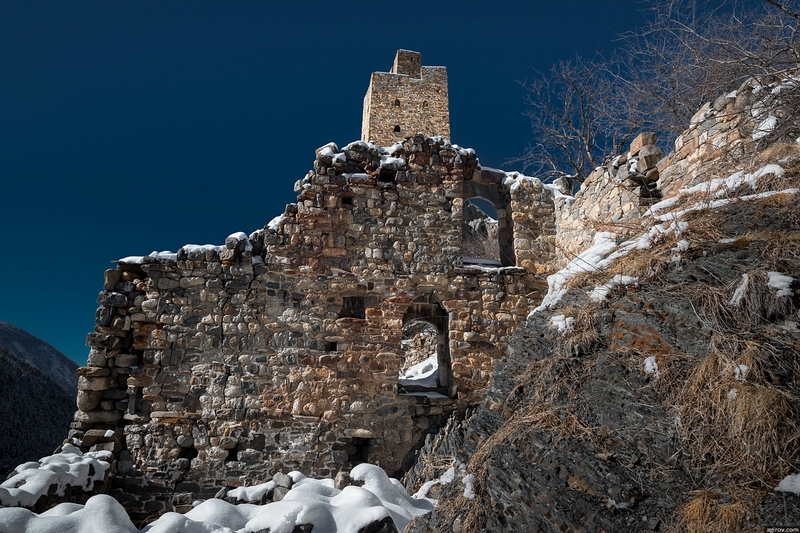 But, on the plus side, the old watchtowers on their barren rocky outcrops look amazing, so it's not all bad. They were built by the Ozdoi tribe.
Each tower had to be made in one year. If the building wasn't completed within 12 months, they would knock it down as punishment to the group for being weak.
Here's one taken from directly above the tower. Impressive.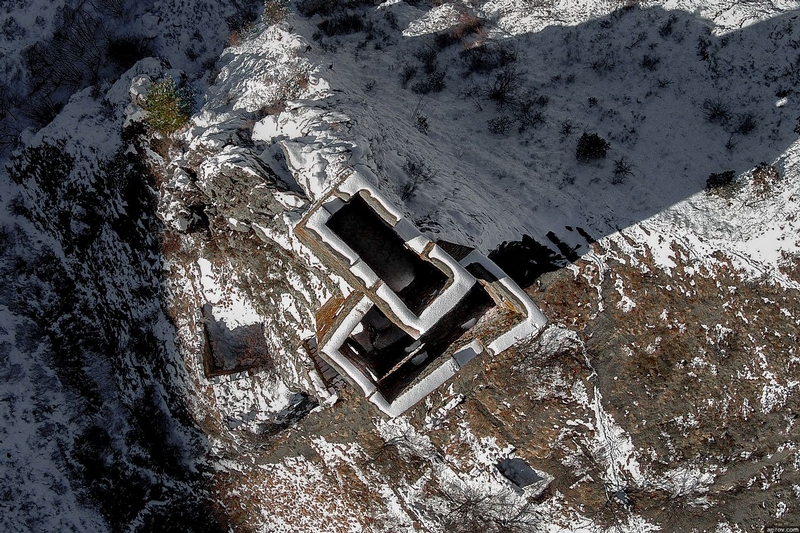 How would you even begin going about building one of these things? They didn't have cranes, metal scaffolding or safety regs back then.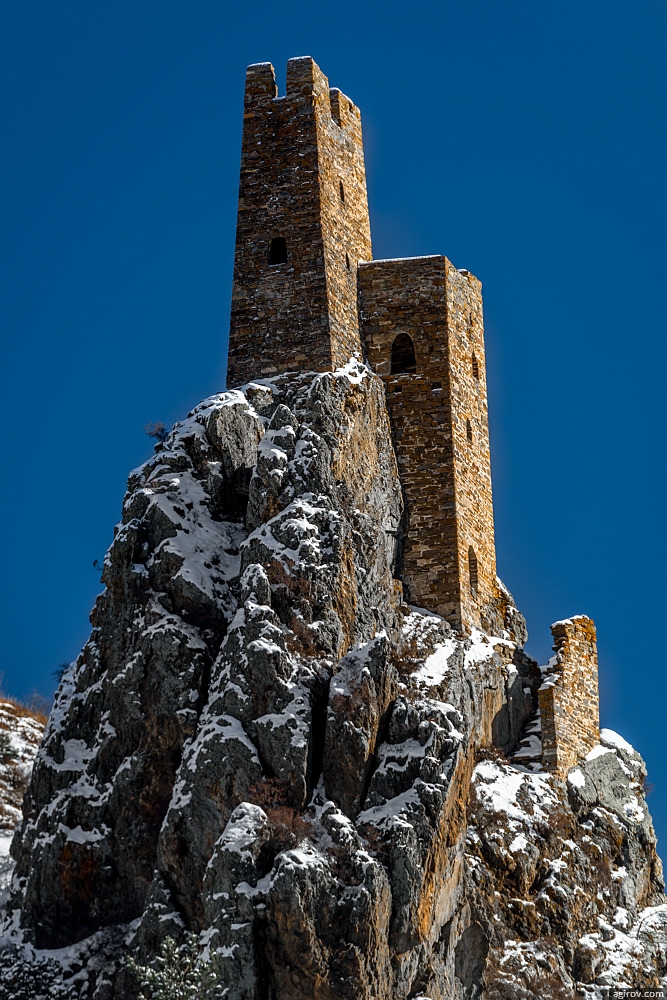 PHOTOS FROM SOCHI AFTER THE OLYMPIC GAMES
PHOTOS OF SIBERIA 100 YEARS AGO