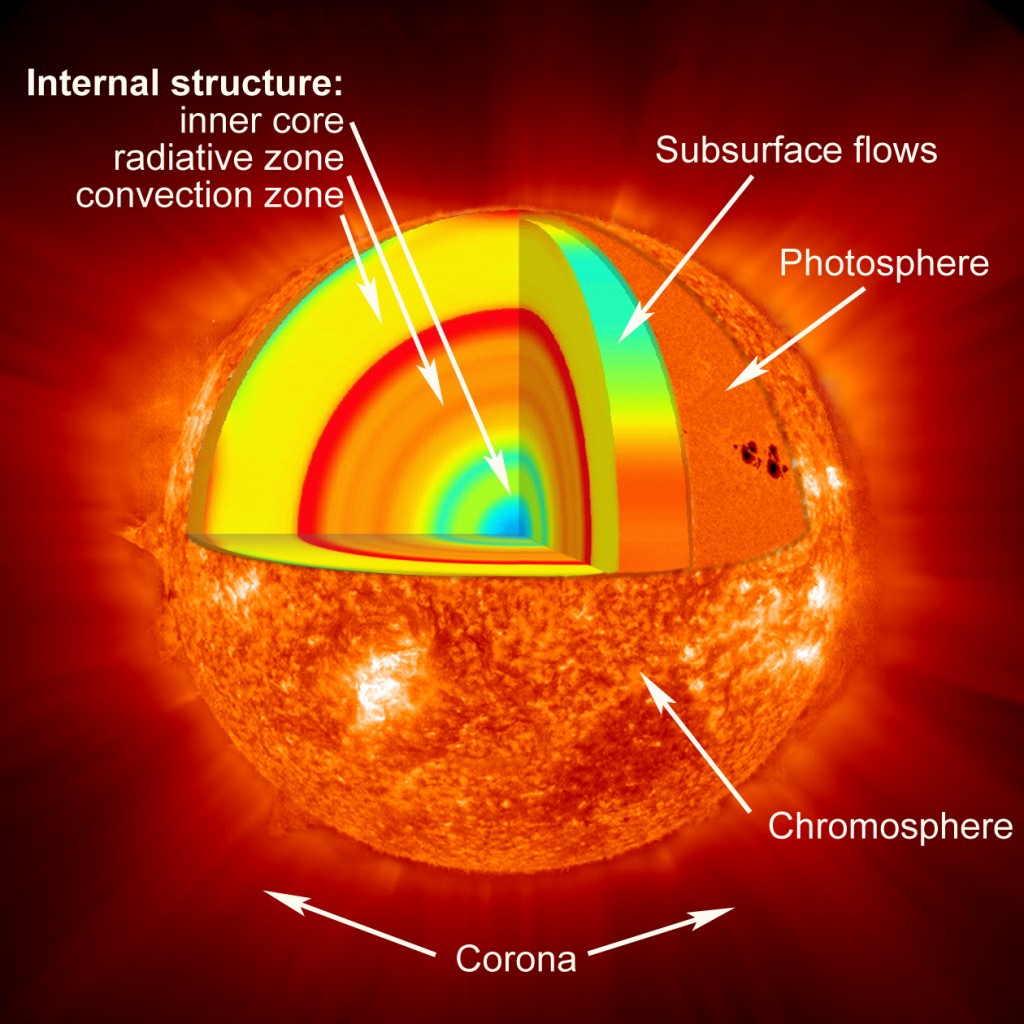 The NASA YouTube channel is well worth a look if you fancy some chilled out/epic visuals. The video shows a magnetic filament of solar material erupting from the sun this September. The  filament is 200,000 miles long and smashes effortlessly through the sun's atmosphere, leaving  in its wake what looks like a canyon of fire (although there is no actual fire on the sun, just plasma). The glowing canyon traces the channel where magnetic fields held the filament aloft before the explosion.
The video is constructed from two days of satellite data scrunched together, which is a very short amount of time cosmologically speaking. There are two different colourings used in the video, red highlights plasma at temperatures of 90,000° F and is good for observing filaments. The yellow shows temperatures at 1,000,000° F, which highlights stuff coursing along the sun's magnetic field lines, seen in the movie as a chain of loops across the area of the eruption. And both colourings look very pretty indeed.
I like to read the comments section on YouTube videos, I like to see the level of the playing field. It amuses me. This is my favourite:
The sun's getting hotter because of Global Warming.
I also enjoyed…
If you look really closely, you can see Chuck Norris roasting a marshmallow on the surface
…and…
I was raised to think that it was bad for me to stare at the sun…..
And lastly, the one I should have read first:
If you consider yourself to be educated I beg you, don't visit the comment section.
Any way, enough from the commenters, here's the sun. All in all it's a pretty awesome video. Thanks NASA:
NEXT:
ANOTHER NASA SUN VIDEO IF YOU'RE HOOKED
RUSSIA'S ROSCOSMOS ON INSTAGRAM