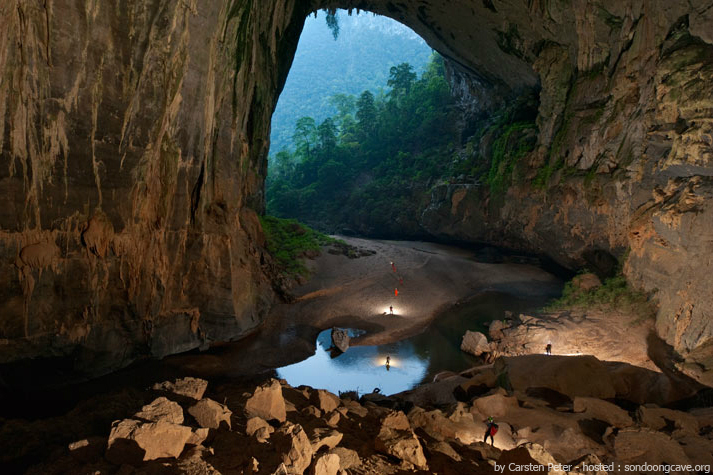 There's a good few contenders vying for the accolade of largest cave in the world, the newest in this stagnant race is Sơn Đoòng cave in Phong Nha-Kẻ Bàng National Park, Vietnam.
Sơn Đoòng was only discovered a few years back by a local chap, and whether it's technically the biggest or not, it has some pretty amazing features: there is a river running through it, huge stalagmites and a lush jungle with never seen before plant life.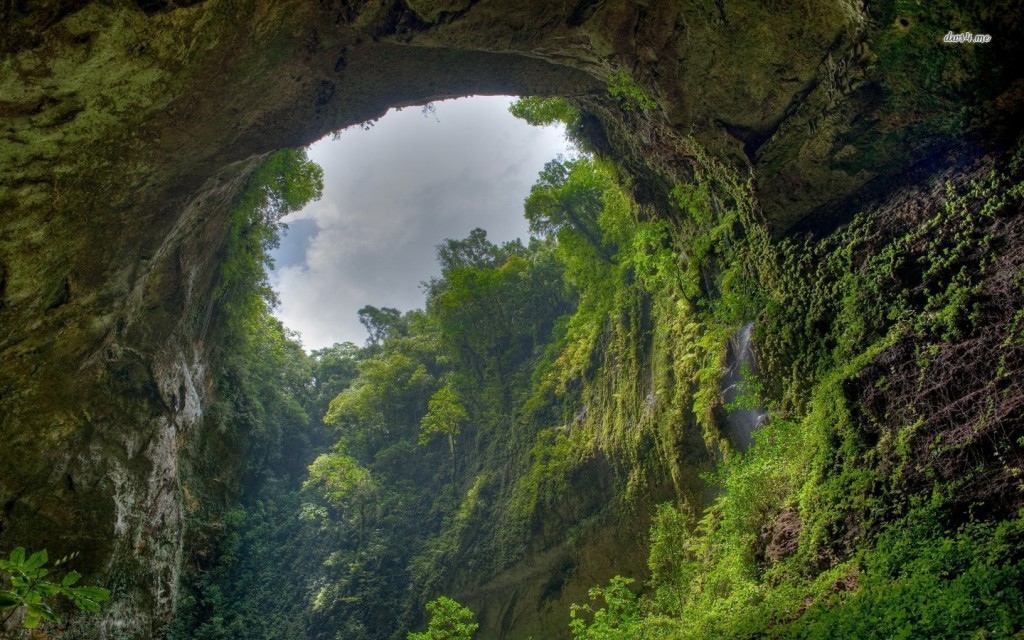 The cave was first discovered, or should I say "rediscovered" by a logger named Ho Kanh. According to one website he was searching for frankincense which I'm fairly sure must have been a translational error? He'd passed many caves on his trip but was astounded by the amount of wind coming from deep within Sơn Đoòng and realised it must be something special.
Sơn Đoòng, near the Laos border, is hitting the news at the mo as it has only recently opened its doors (not that they were ever closed) for business. If you've got the airfare and $3,000 you can get escorted down there and camp within it's darkened, cavernous bowels. The first group to take the trip went down in August 2013 and spent seven days and six nights looking around it.
Some of the stalagmites in Sơn Đoòng are over 70m tall.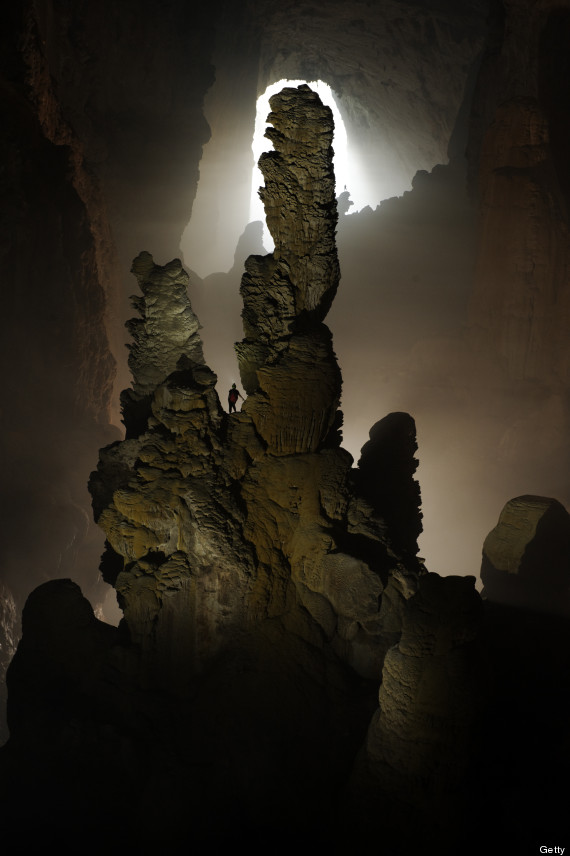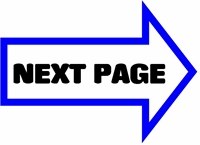 Pages: 1 2