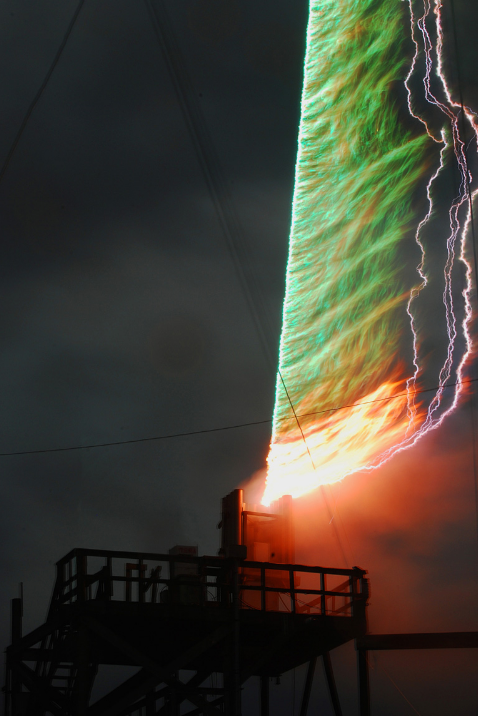 About 250 years ago, Benjamin Franklin was conducting (pun intended) his own experiments into lightning using a kite and a key. Scientists are slightly more cautious when dealing with nature's biggest sparks nowadays, but they do still like mucking about with this mysterious phenomena.
A group called the Geospace Physics Laboratory (GPL) in Florida have been tinkering with lightning for a while now and have found a way of pretty much making their own. The pictures, I'm sure you will agree, are amazing.
Despite thunderstorms having been around for ages, and despite lots of clever meteorologists having looked at it for ages, there's still plenty of questions. And that's fair enough, the stuff is many times hotter than the sun, incredibly fast and pretty darned unpredictable.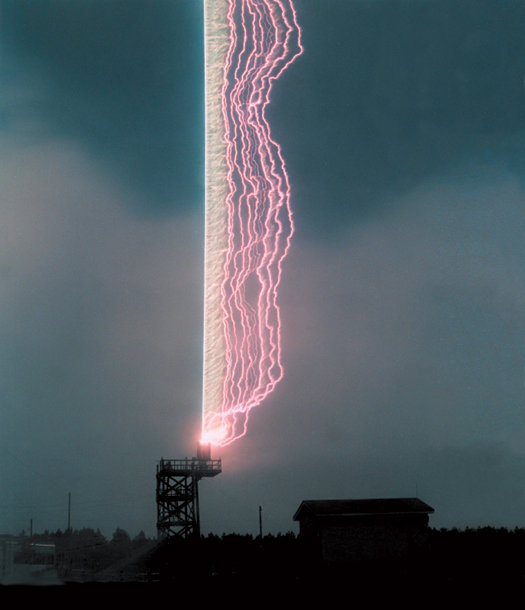 Some of the remaining mysteries in the study of electrical storms are sprites, ball lightning, terrestrial gamma ray flashes (bursts of gamma radiation in the earth's atmosphere above a storm) and narrow bipolar events, all of which sound completely brilliant.
So, this is what the GPL do: they measure the electric potential of the ground, they wait for it to get to a certain value, then they release a long wire attached to a weather balloon and hope to entice Thor to lob down one of his snazzy spears.
The area around the wire is of course filled with top of the range detectors, filming devices, bells, whistles and so on. The data they collect goes on to help engineers and architects, people who make electrical cables and as you can imagine, some details go back to the military.
I'm hoping that America is the first country to develop lightning bolt guns. Who else could we trust with such power?
MORE LIGHTNING STUFF:
ROY SULLIVAN THE MAN WHO WAS HIT 7 TIMES