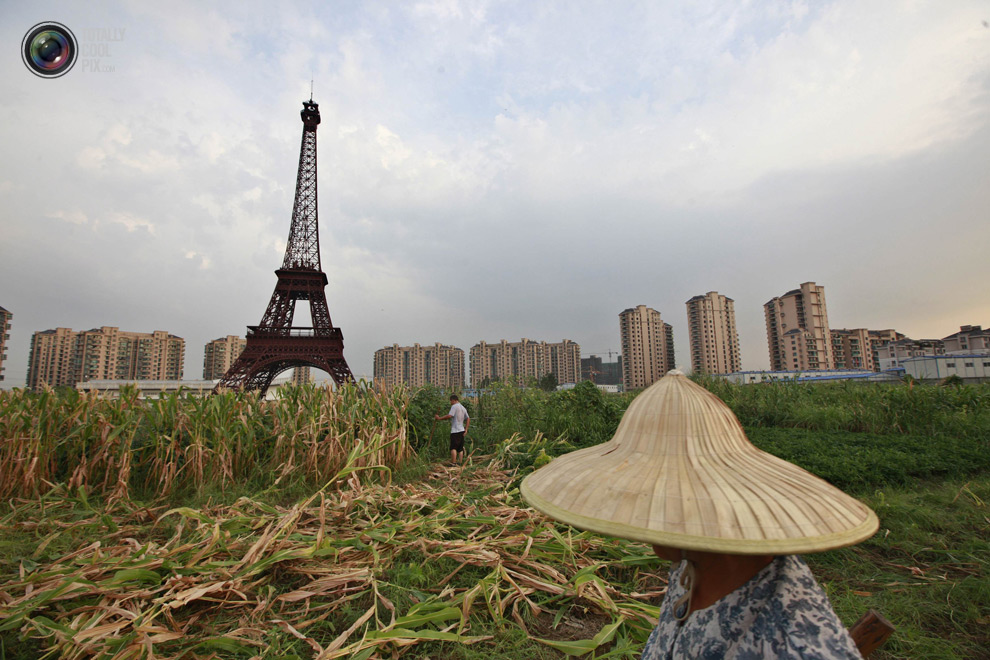 Welcome to Tianducheng, China. Situated just outside Hangzhou in East China's Zhejiang Province, this small residential area is essentially a ghost town. The Zhejiang Guangsha Co. Ltd took it upon themselves to build a miniature Paris in the hope of making themselves a butt load of cash by creating something popular for the masses. Unfortunately the prices in Tianducheng were well above what most Chinese people could afford so no one moved in. This fake Paris is surrounded by farm land and wide roads leading nowhere, the place is essentially a ghost town.
They construction company have successfully emulated the fountains, the architecture, the gas lamps, statues and of course the Eiffel Tower, but it's deserted feel takes the shimmer away somewhat. Tianducheng could comfortably support 10,000 people but it only has a fifth of that number in residency.
The miniature Eiffel Tower is a third the size of the original in Paris and the replica Champs Elysèes is mighty impressive. On a lighter note fake Paris has become a bit of a destination for weddings, so they're making some money back on it.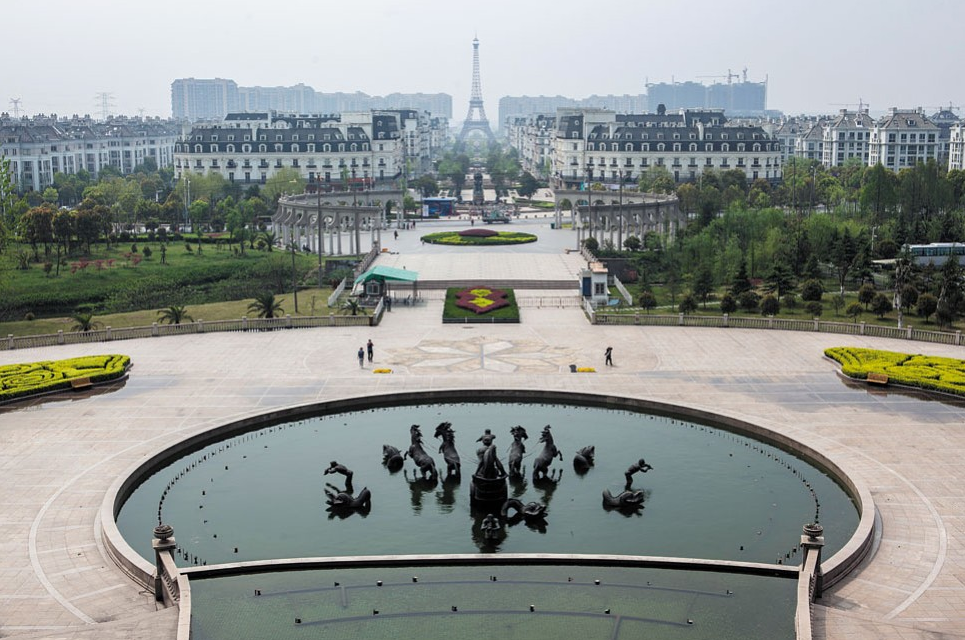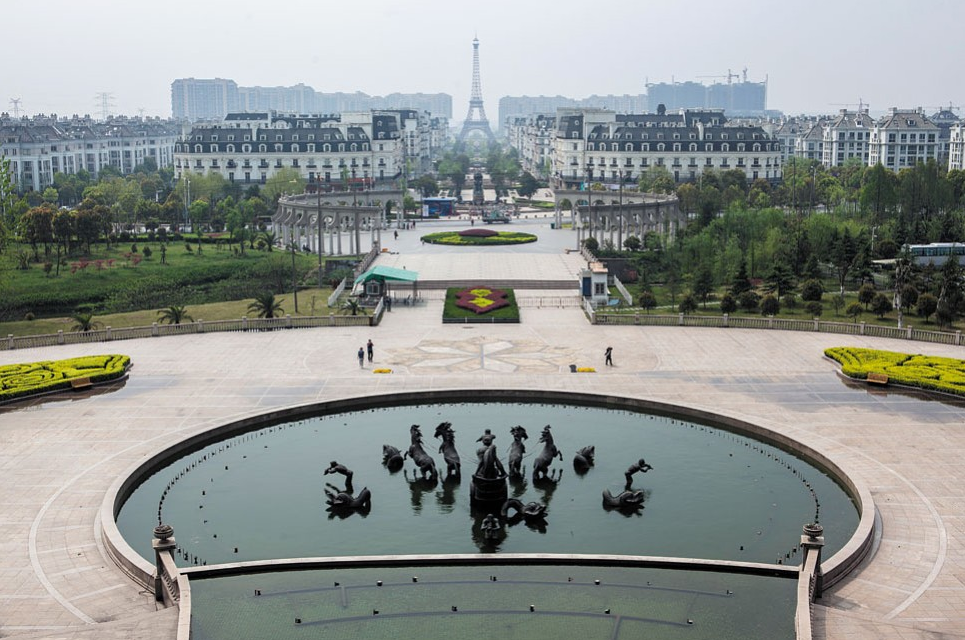 MORE FROM CHINA:
LUOPING'S INCREDIBLE FLOWER CARPET