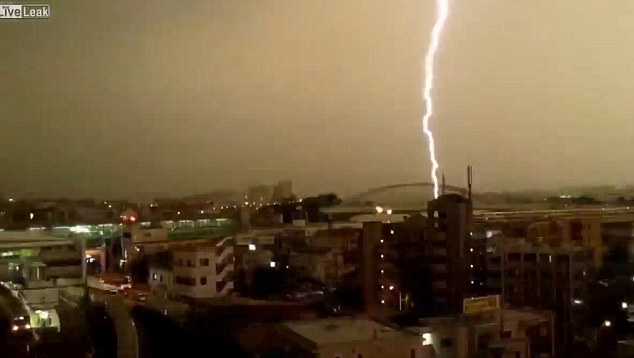 Here's an incredible weather based clip for you. This video, taken in August 2013, shows a Tokyo commuter train getting blasted by a lightning strike. It's pretty gnarly looking.
No one was injured and the car that was hit only lost power for a few minutes or so which says a lot for Japanese engineering skills.
Check out the sparks that shoot out the front of the train as it's hit. Thunder is ace.
MORE LIGHTNING VIDEOS:
ROY SULLIVAN THE MAN WHO WAS HIT 7 TIMES
HOW TO PREDICT THE WEATHER FROM CLOUDS