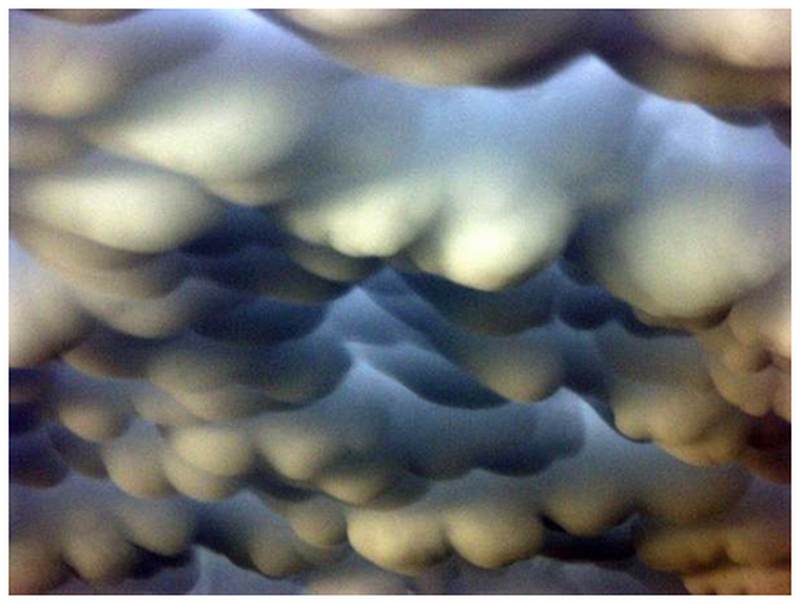 Mammatus comes from the same derivation as mammary, and you will see the similarity in the video. This was shot last year in Michigan and it is completely awesome.
Mammatus clouds aren't incredibly rare as a meteorological phenomenon, but such perfectly formed, perfectly lit ones certainly are a sight worth seeing. There are various theories as to why they form, but as a general rule they precede storms and are normally associated with sharp temperature gradients, moist air and high wind shear. But most importantly they look like the backdrop of a 1970s B-movie set on Mars.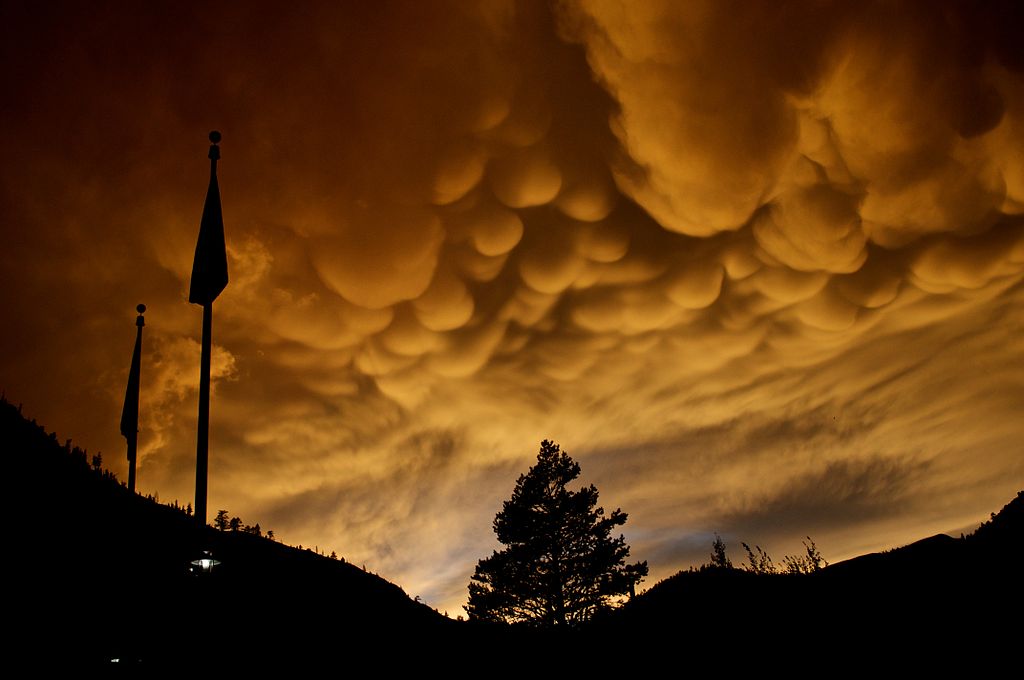 Because mammatus clouds don't pose (or predict) a threat to humans, and because we can't predict when they'll make an appearance they are poorly understood compared to others; storm clouds for instance pose a threat to humanity and are easier to forecast, so we have a relative wealth of knowledge about their behaviour.
Before we get on with the video, here's a link that teaches you how to predict the weather by looking at the clouds, instead of just gorping at them and pretending they look like Mickey Mouse…
MORE WEATHER ARTICLES:
CATATUMBO LIGHTNING – THE MOST STORMY PLACE ON EARTH
NORILSK: VERY COLD AND VERY DIRTY
COOBER PEDY: SO HOT THEY LIVE UNDERGROUND