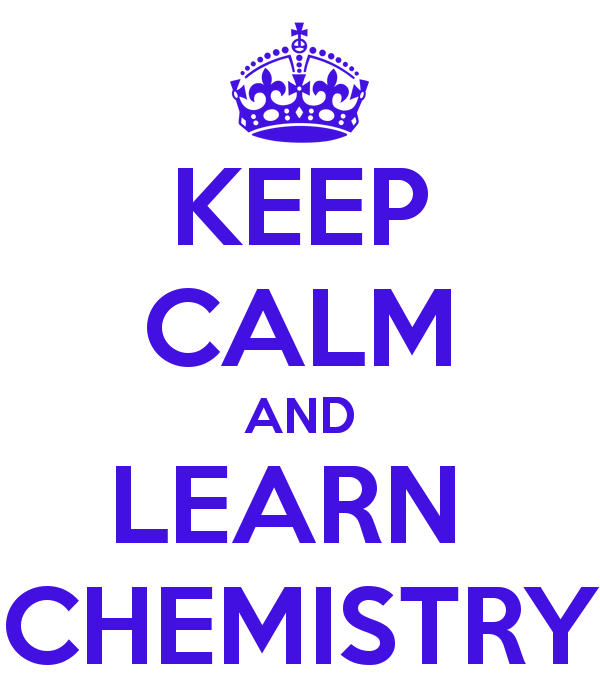 After enjoying the chemical reactions in my last post about Pharaoh snakes, I got lost in a world of chemistry and chemical reactions.
Below you will find some of the best chemistry GIFs that the internet has to offer. It almost makes me want to learn more chemistry, then I remember that most of it is a lot more dull than these following experiments would have you believe. Something about shells… electrons? Nah. It's all gone.
From my dim rememberings of chemistry lessons they mostly involved watching a clear fluid turn slightly opaque or, in my case, trying to work out why your clear fluid hadn't turned opaque.
Burning Magnesium In Dry Ice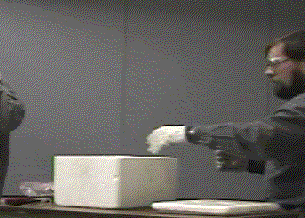 Deflecting A Water Stream With A Charged Rod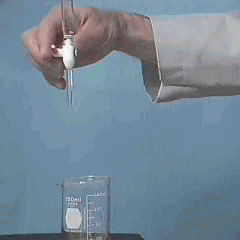 Explosive Polymerization of p Nitro Aniline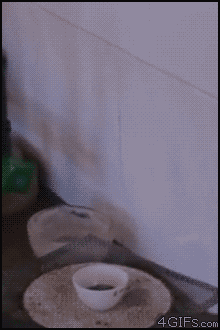 Flammable Gas Lit In A Glass Jar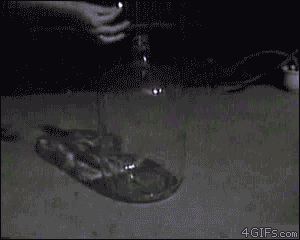 Hydrogen Peroxide Catalyzed by Potassium Iodide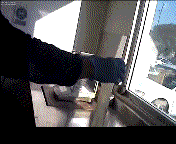 Hydrogen Peroxide Mixed With Potassium Iodide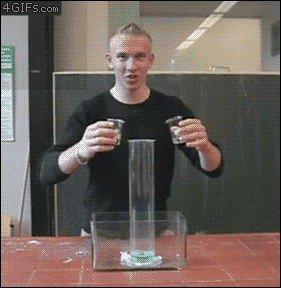 Hydrophobic Sand Placed Underwater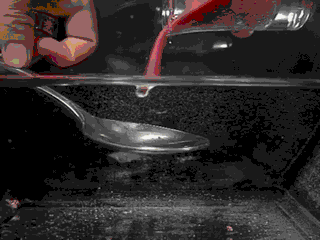 Liquid Nitrogen Mixed With 1500 Ping Pong Balls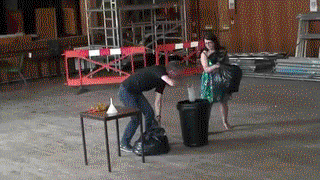 Lithium On Fire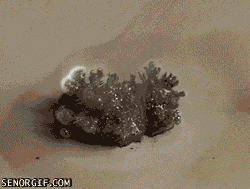 Sodium Polyacrylate Mixed With Water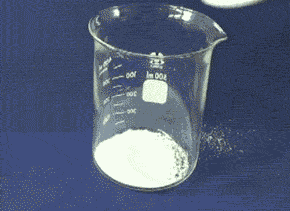 MORE SCIENCE:
THE ONION: SCIENCE AND HISTORY
3 EXAMPLES OF EVOLUTION IN ACTION