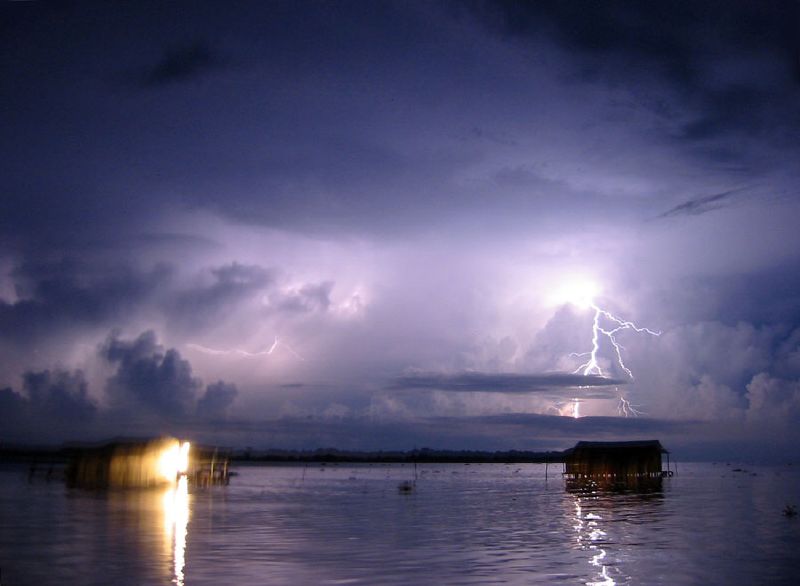 Are you a fan of thunder? Do you get excited by an electric storm? If the answer to both those questions was yes, I have found the perfect holiday destination for you. Read on.
Join me at Lake Maracaibo, Venezuela. It's the largest lake in South America. The first European to discover the bay was Alonso de Ojeda in 1499, on a voyage with Amerigo Vespucci (the same bloke after which the American continents were named). Upon arrival in the lake, he was confronted by houses and walkways on stilts, along the banks. These structures reminded him of Venice, and that's where the name 'Venezuela' came from. That's fact number one. Stick with me.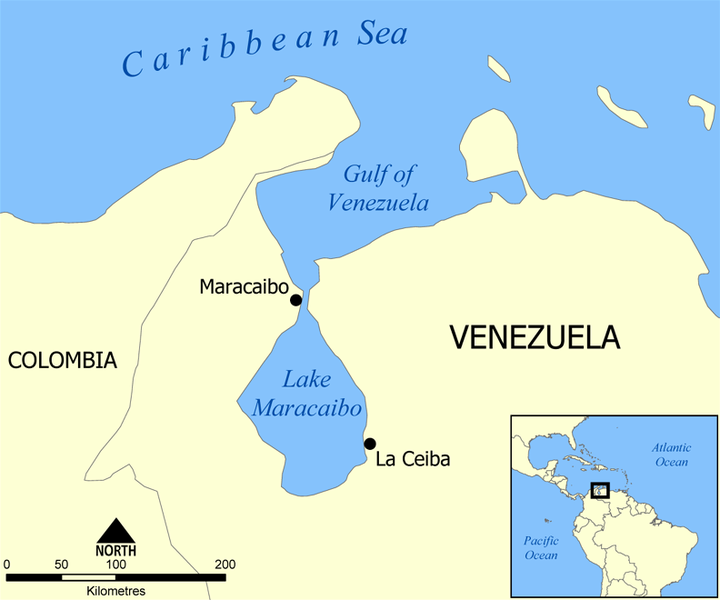 The Catatumbo River feeds into this mighty 100 mile long lake. At the boggy entry point of the Catatumbo river into Lake Maracaibo, electricity lives. Storms are almost permanently erupting. This Catatumbo Lightning occurs 140 to 160 nights a year, 10 hours per day and up to 280 times per hour. The show normally starts about one hour after dusk, don't be late.
Why? Well, winds whiz along the marshy plains and across the lake until they meet three large peaks which enclose the air on three sides. The warm wind and water vapour, after collecting electrical charge on it's journey, is forced to rise quick and high. This manufactures towering cumulus clouds that are then enticed to kick off on a regular basis.

Another reason why the lightning may be so specifically prevalent is the presence of Uranium in the bedrock, but that's just a theory. Local oil deposits and methane (swamp gas) produced by the local bog may also have an impact.
Catatumbo is the capital of Zulia and they are so proud of the lightning that they put it on their flag and coat of arms:
In 2010 the storms stopped for a few months due to a drought, but despite concerns they soon started again as per usual. They've been going on for a very long time too, the first mention is in an epic poem "La Dragontea" penned in 1597. I am well up for going.
MORE WEATHER STUFF:
HOW TO PREDICT THE WEATHER FROM CLOUDS
ROY SULLIVAN THE MAN WHO WAS HIT 7 TIMES