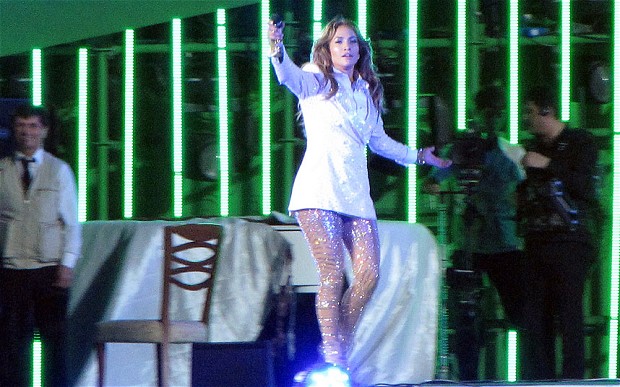 I don't really follow the pop career of Jennifer Lopez as I am wholeheartedly uninterested in her and her music, but I noticed I was getting a lot of hits on my Turkmenistan posts so I thought I'd try and find out why.
Basically JLow performed at Gurbanguly Berdymukhamedov's 56th birthday bash which was thrown at Avaza, a $2 billion Caspian Sea resort. It was funded by the Chinese National Petroleum Corporation in thanks for increased access to Turkmenistan's awesome gas reserves. Turkmenistan in fact has the fourth highest reserves of natural gas in the world.
So what's the problem with that? An oppressive communist state patting the back of the leader of another repressed state. Very nice indeed.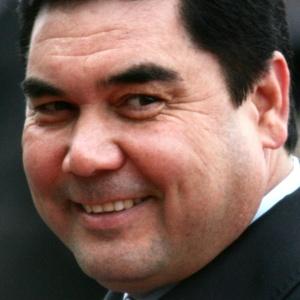 Well. Amnesty International reported only last month about state sanctioned torture, harassment and imprisonment without trial still going on. Reporters Without Borders rates them as the third most oppressive country after North Korea and Eritrea. So there's some pretty widespread issues there.
Gurbanguly Berdymukhamedov's father, Saparmurat Niyazov was, if anything, even more bonkers than his son. For instance in February 2005 all hospitals outside Aşgabat (the capital) were ordered to shut, with the reasoning that the sick should come to the capital for treatment. He also banned pensions and beards. Idiot. Here's the links to those articles if you want to read anymore about his weird laws:
Anyway, whatever you think about Lopez and her performance for a man responsible for terrible acts, she has apologised. She said that if she had known about the atrocities she would never have played…. ever heard of Google Jenny? Yeah, right. Others on Twitter have asked that she give the money to a charity that supports the people of Turkmenistan who have been tortured. That's a nice idea? Why not JLO? Jenny? She's gone quiet….
In reality there must have been hundreds of people in her team setting this gig up, I think we can blame Jenny a bit, but it's that dirty, cash driven machine of the industry that's really to blame I suppose.