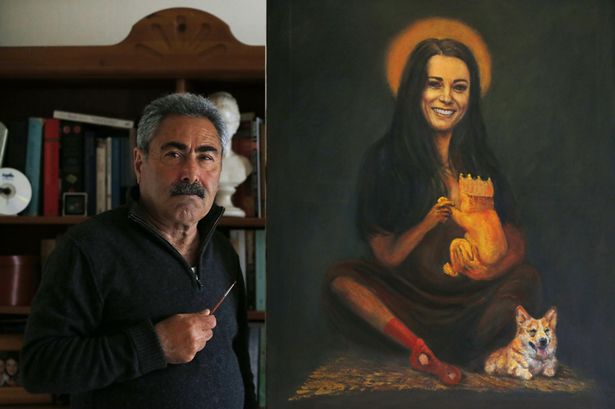 The Duchess of Cambridge, good old Kate Middleton, is well up the duff as we all know. I must admit that I don't care too much about it. I guess it's historic etc but I have bigger fish to fry (like what I'm going to smash down for tea tonight that won't give me heartburn). Someone who seems to be taking the news less seriously than me – Kaya Mar – has done a proper weird picture of her.
Kaya describes himself on his website as a "pugnacious political artist" and having perused some of his pictures, I have to admit I'm growing to like this fella. Kaya's caricatures make light of the heavy weights. That's a necessary skill in this puffed up Bolshie world of super politics. They're all still human, and massively faulty humans at that. No one is perfect and none worthy of worship. There's a real Spitting Image vibe in there and we could do with some more of that to combat the guff.
Painting a banner up with cheap t-shirt paints is all well and good, but to spend proper time and effort in making a humiliating image shows more passion, and punches home a bit harder. If someone took the time to draw an ornate image of me, all naked and embarrassed and paraded it around the street, I would probably have a bit of a cry about it.
Here's some more of Kaya Mar's works: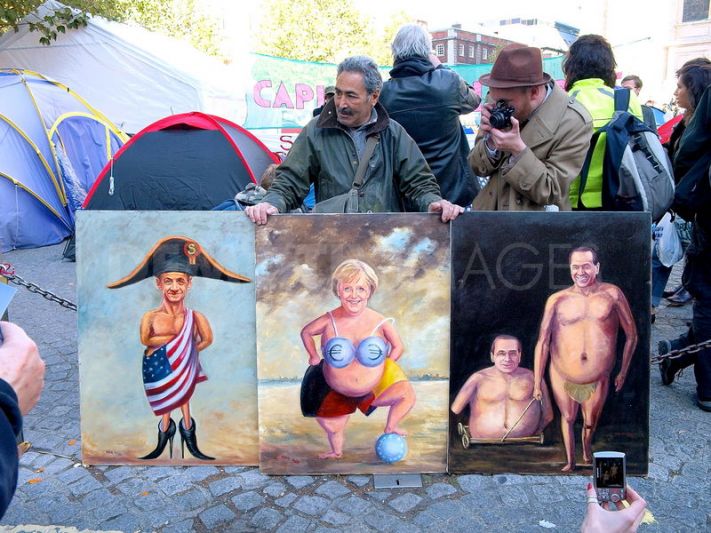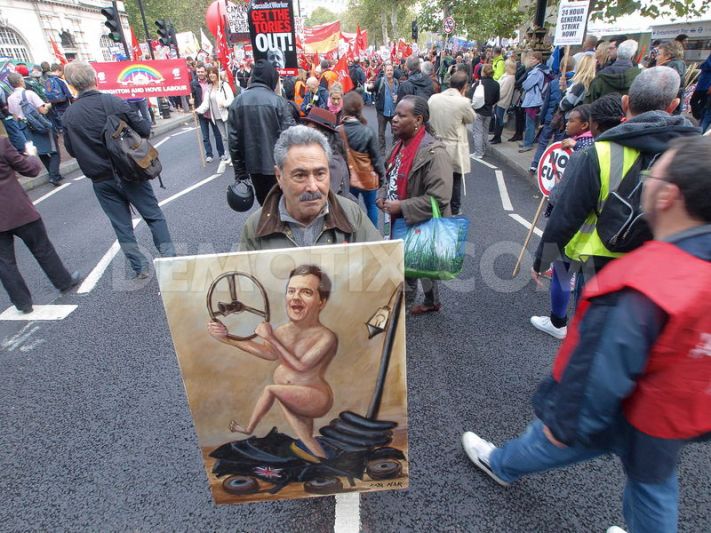 Here's a Syrian themed pic from outside the G8 summit…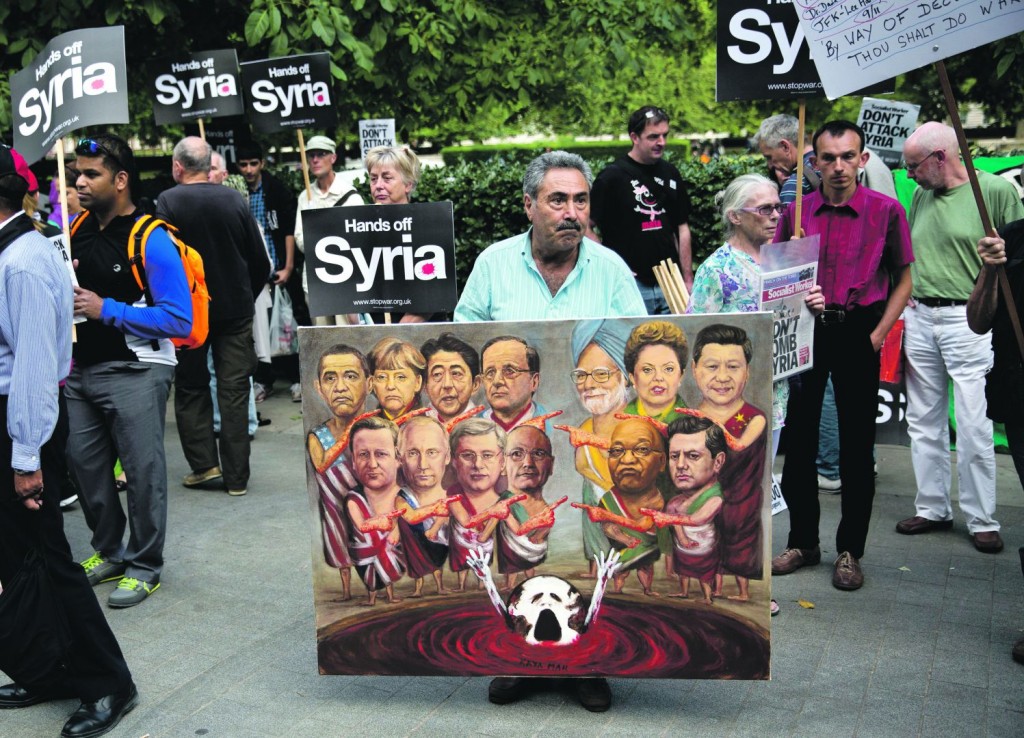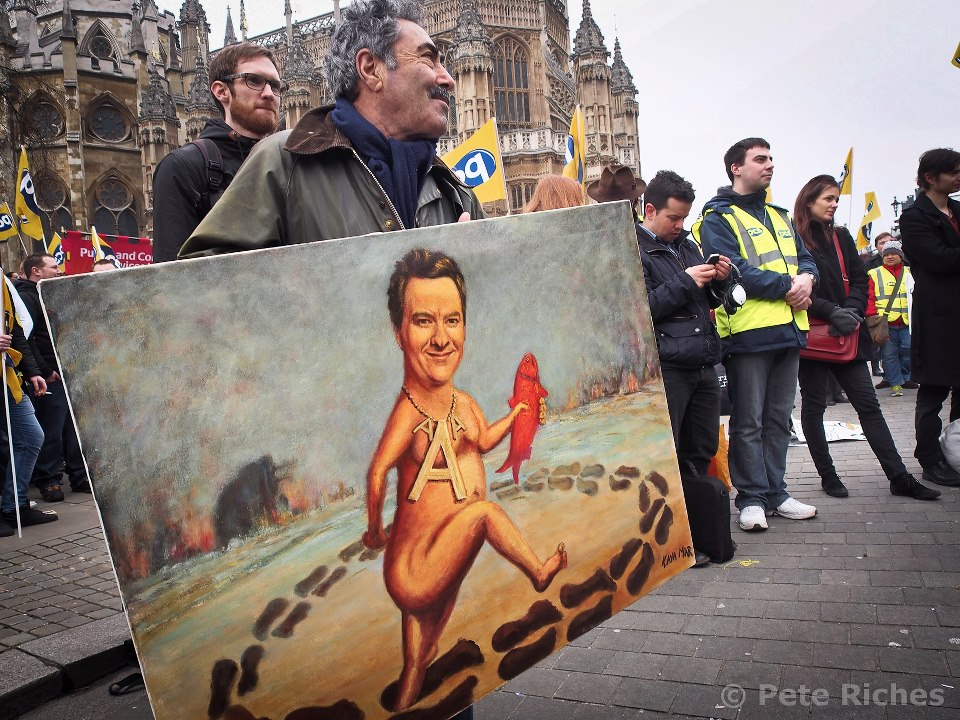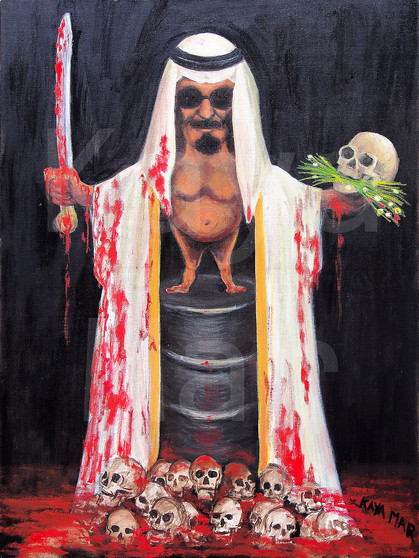 READ ABOUT A CONSERVATIVE COUNCILLOR BEING AN IDIOT HERE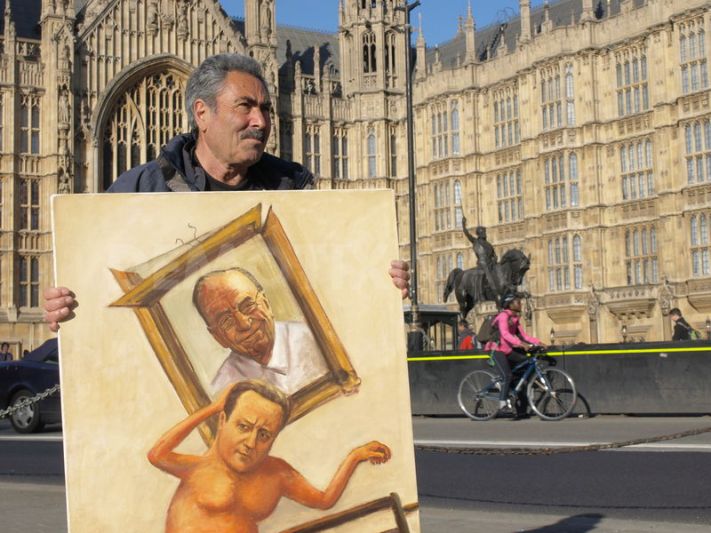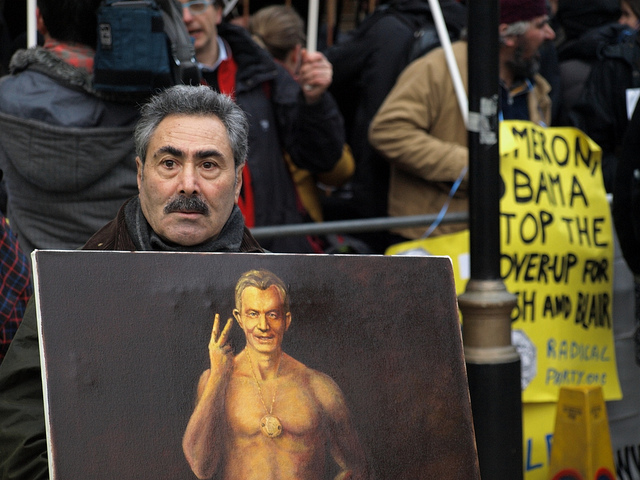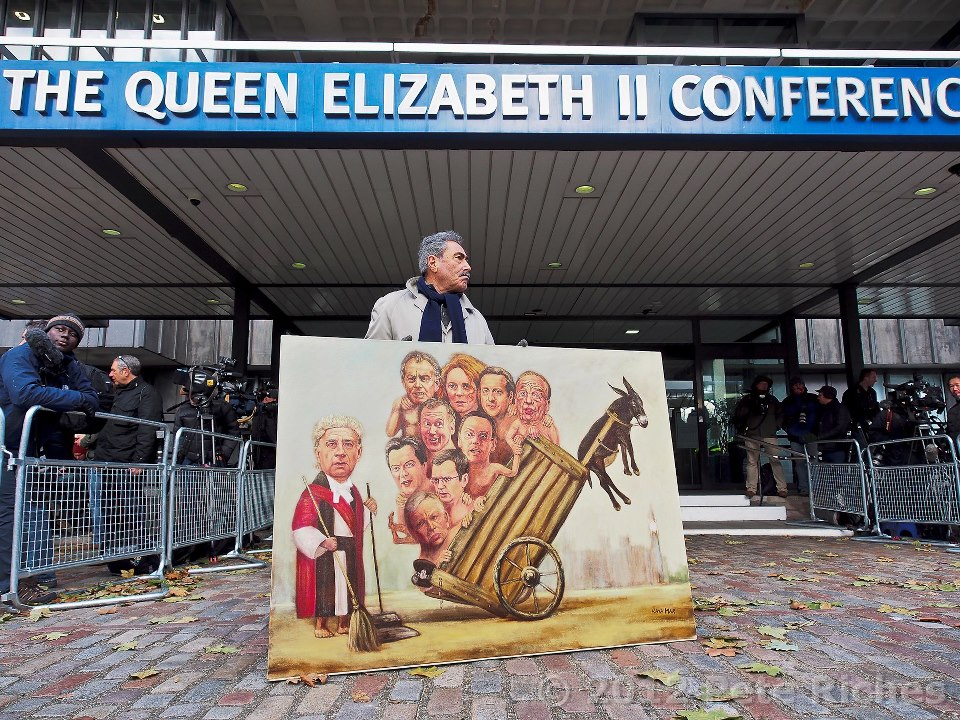 He's great isn't he.
MORE GREAT POLITICAL ART FROM POLAND