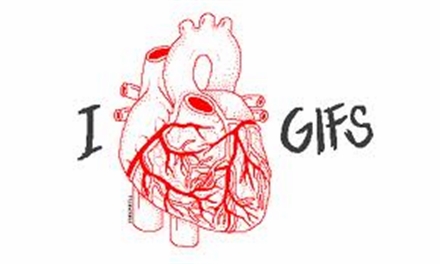 There's something about the GIF format that is pleasing. There's an immediacy to it. You don't have to wait for the video to load and you don't have to wait for ages for something fun to happen. The fun is immediate and cyclical. There's no beginning or end to it. And if it's ridiculously weird, or just not funny at all, it doesn't matter, you've wasted but a few seconds of your precious browsing time and you can move on.
For your love of fun, I have compiled what I consider to be the best GIFs on the internet. I haven't checked all of the GIFs available on the internet, apparently there's more than 100. But I have done some trawling, I'll tell you that much. If you find any better ones, which I'm sure you will, please send them my way, OK?
First up, a bear frightening a racoon.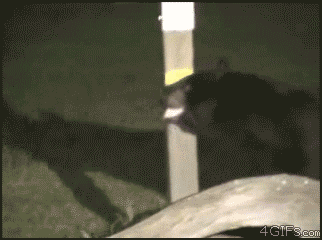 A cat kicking it's self in the face.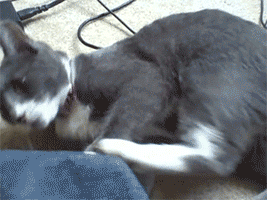 A stupid dog having fun on the stairs, and we all know you shouldn't play on the stairs. He doesn't care at all.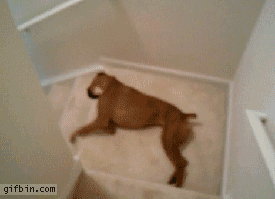 MORE GOOD STUFF:
Free Willy wreaks his revenge. About time too. He completely nails her.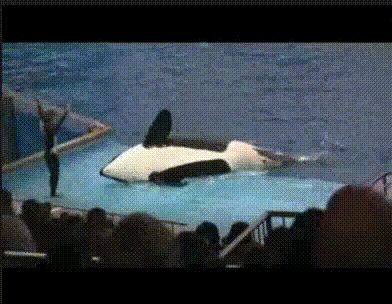 This sums up 90% of the internet in one GIF: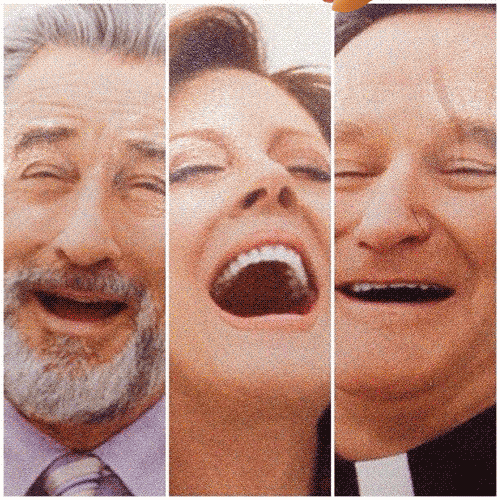 …and this sums up the other 10%:
 This poor child really, really wants to kick the ball. His frustration is palpable, as is his failure.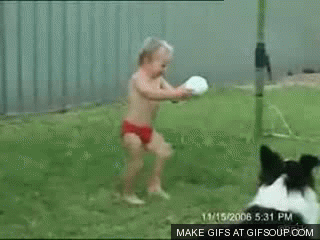 More wonders on the next page…