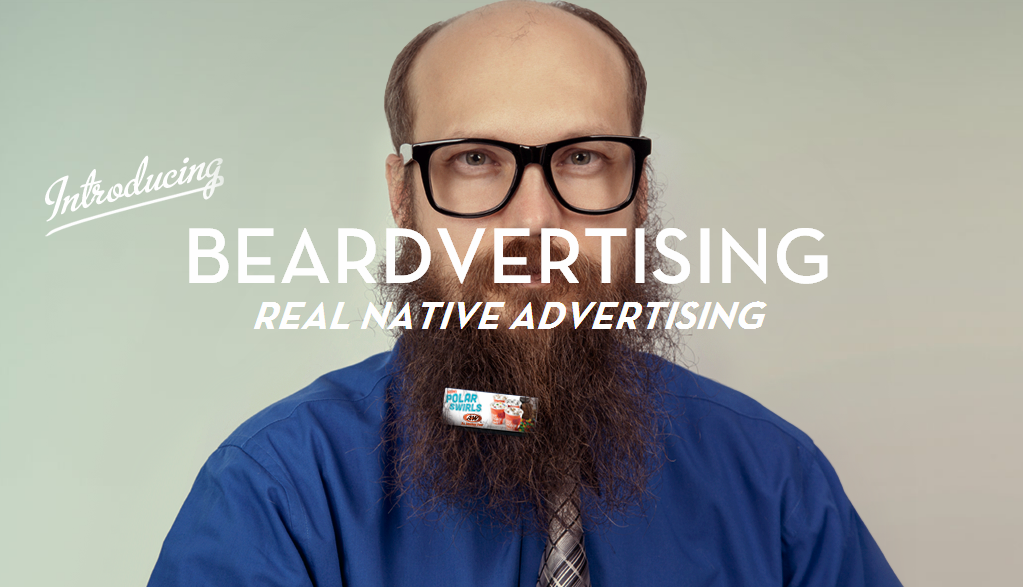 At last! Our beards can become more than simply an aesthetic asset and become a financial asset. And it's about time too. Beards and their related facial furniture have long been part of the human race but I feel that in recent years they've become somewhat under rated. Pop stars, politicians, footballers, TV presenters and the like very rarely sport a handsome beard and personally I feel that this is sending the wrong message to our youth.
A beard is a proud institution and should be praised, valued and supported. Finally, some media whizz kids have set up a beardvertising endeavour that allows the facially hirsute to profit from their labour of love.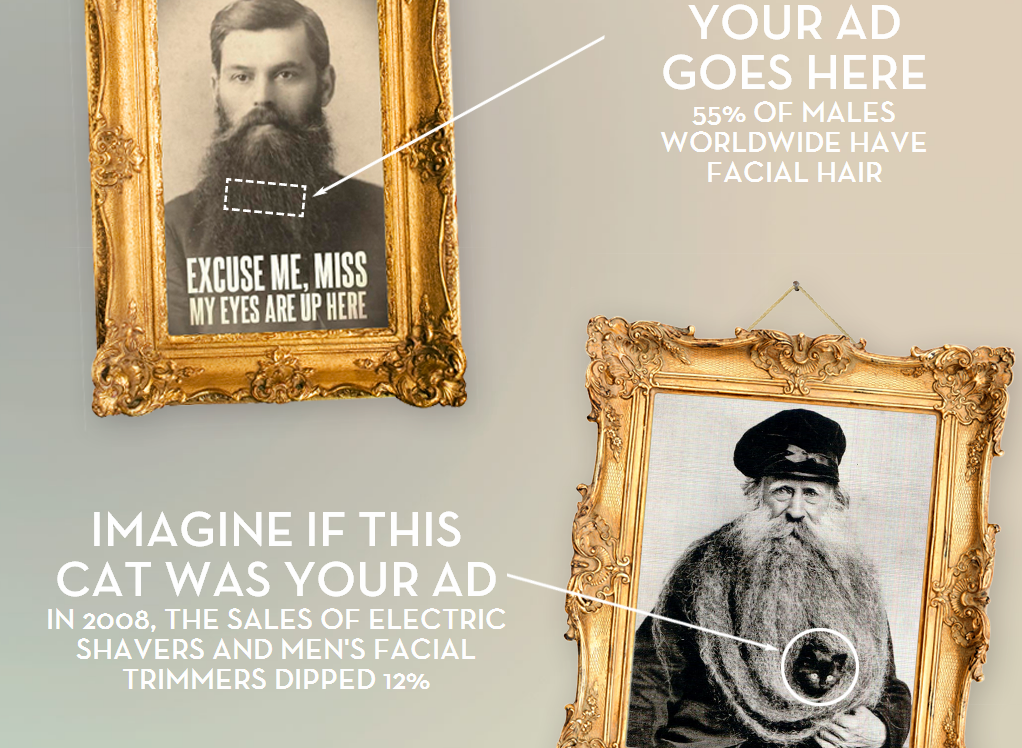 Unfortunately I fear that this is all in jest. According to the Metro, Kentucky-based advertising agency Cornett-IMS are offering men (and I presume bearded ladies) $5 per day to wear clip-on adverts.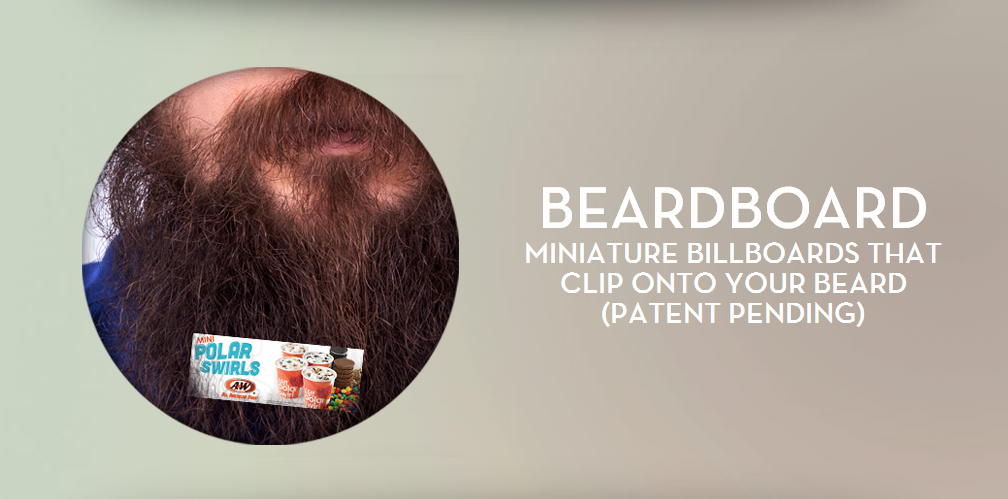 Once again I think I have found myself accidentally promoting a random company via my website. This is obviously a joke. But to be honest, if someone is going to make me chuckle and raise the profile of beards en general, then I am happy to endorse their company, even if they are involved in chemical weapon production or deforestation. Some things are worth fighting for. Here's my attempt: