General Mite and Millie Edwards
Lastly, no post about freaks would be complete without some miniature people. General Mite (real name Francis Flynn) and Millie Edwards, were a married couple who toured together showing off their stature to all comers.  "General Mite", Australian born, is still considered one of the smallest human beings ever documented.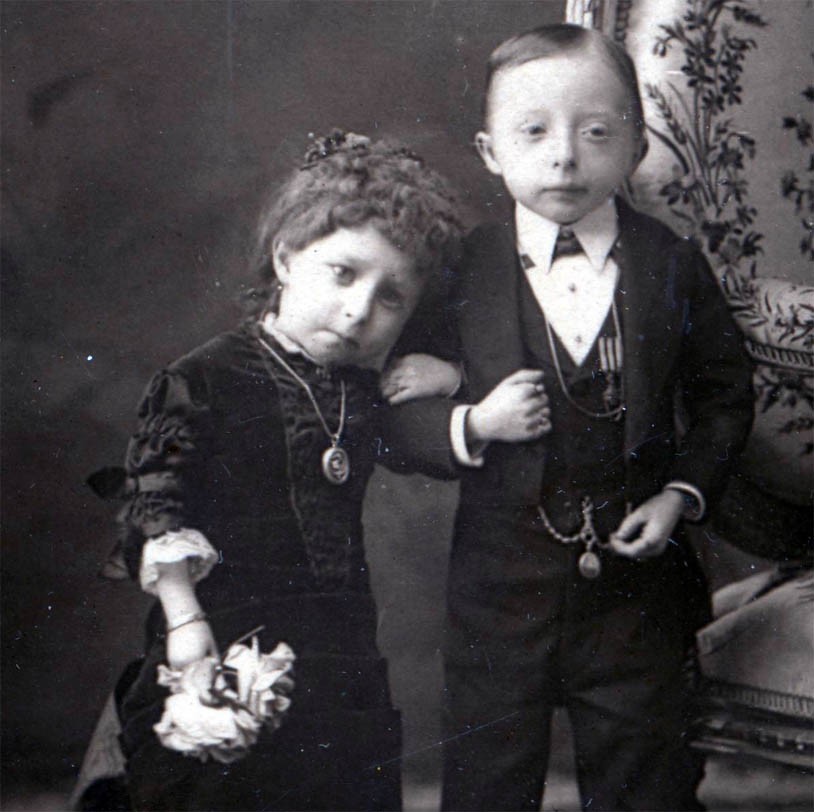 His adult height was 27″ and his weight around 12 pounds. The two "married" in Manchester, England when he was probably only about 12 but they said he was much older of course.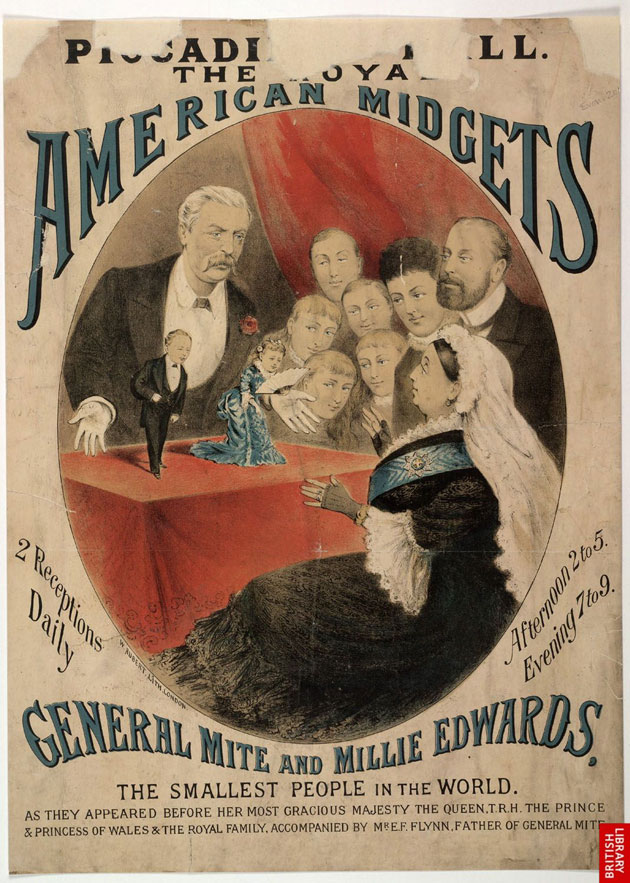 So there you go. It's quite an uncomfortable trip down our cultural memory lane isn't it? It wasn't so long ago that we were pointing and laughing at physically deformed people. We know we can't get away with that sort of thing nowadays, but there's still that urge to stare. In these modern times we have to make do with laughing at people who are mentally impaired instead, through the medium of Jeremy Kyle and Come Dine With Me. I guess one day we'll have to stop that too…..
1811 DICTIONARY OF THE VULGAR TONGUE