Julia Pastrana
Julia Pastrana, a Mexican lady, suffered from hypertrichosis, so she was supertastically hairy all over. She also had  Gingival hyperplasia which thickened her lips and gums. She toured successfully in America and Europe, Charles Darwin had this to say:
"Julia Pastrana, a Spanish dancer, was a remarkably fine woman, but she had a thick masculine beard and a hairy forehead; she was photographed, and her stuffed skin was exhibited as a show; but what concerns us is, that she had in both the upper and lower jaw an irregular double set of teeth, one row being placed within the other, of which Dr. Purland took a cast. From the redundancy of the teeth her mouth projected, and her face had a gorilla-like appearance"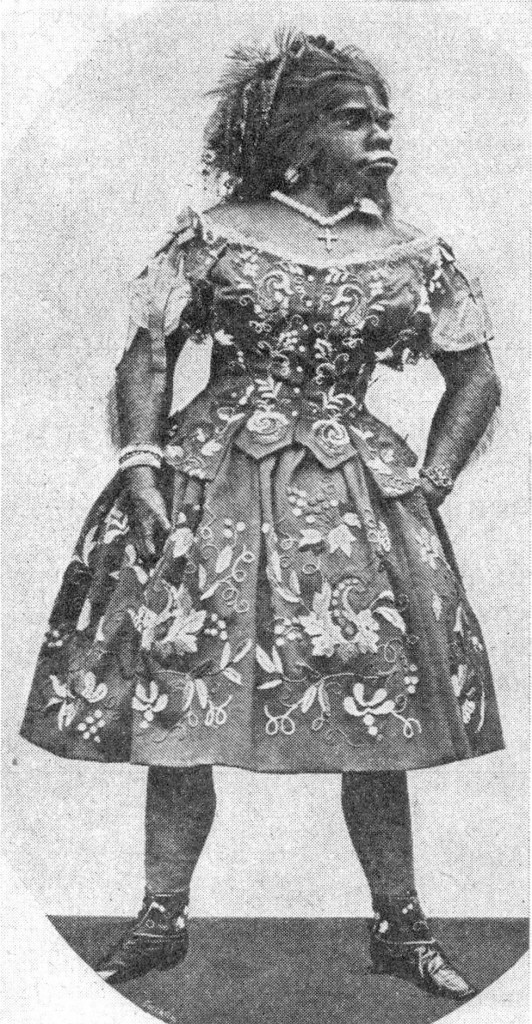 Theodore Lent purchased her, possibly from her mother, and taught her to read and write three languages, and to dance. He also managed to impregnate her. Julia gave birth to a baby who was born with a similar condition but died at just three days old, Julia died of complications five days later. Lent did not let this stop him, he had them both mummified and continued to show them off. Later he found a similar looking woman who he named Zenora Pastrana. He made himself a lot of cash off of Zenora, he married her but ended his days in a mental institute in Russia.
You may have seen Julia Pastrana back in the news in February 2013 as she was finally re-interred in Mexico. Mario Lopez, the governor of Sinaloa state where Julia was born, lobbied to have her brought back from Norway where she had been stashed in a cupboard for years. She had a full Catholic funeral back in her home town. That's nice.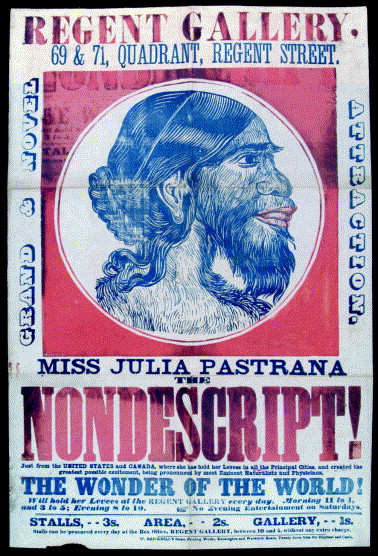 The Dog Face Man
I couldn't find out anything specific about the man in the picture below; he seems to have been one of the many hypertrichosis sufferers that was paraded around in those days.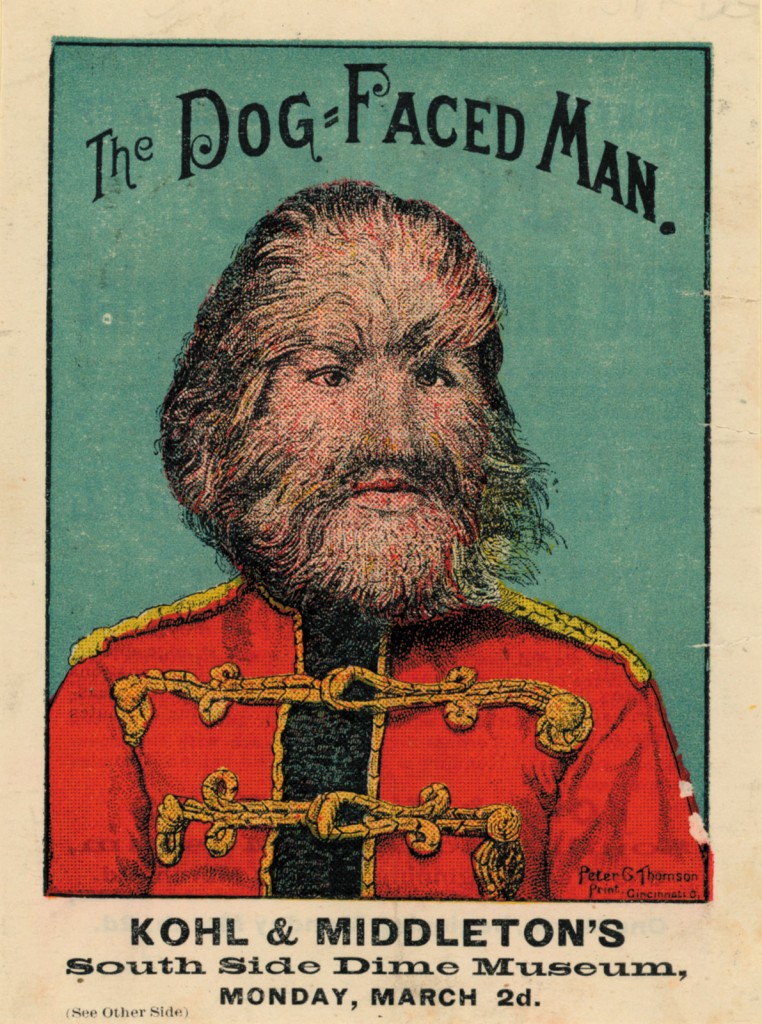 Krao Krao
Krao Krao was born in Siam in 1876. She was covered with hair, including a mane-like track of hair flowing down her back from between her shoulder blades. Krao was discovered at the age of six by a promoter impressively named the Great Farini.
Farini took the girl on a successful tour of Europe before starting a tour in the United State. She was heralded as evidence for Darwin's controversial theory and was dubbed "the missing link" by many. She eventually died of the flu aged 48 and a funeral on Coney Island was attended by many of the local freaks. Famous fat lady, Carrie Holt, said, "If anyone has gone to heaven, that woman has."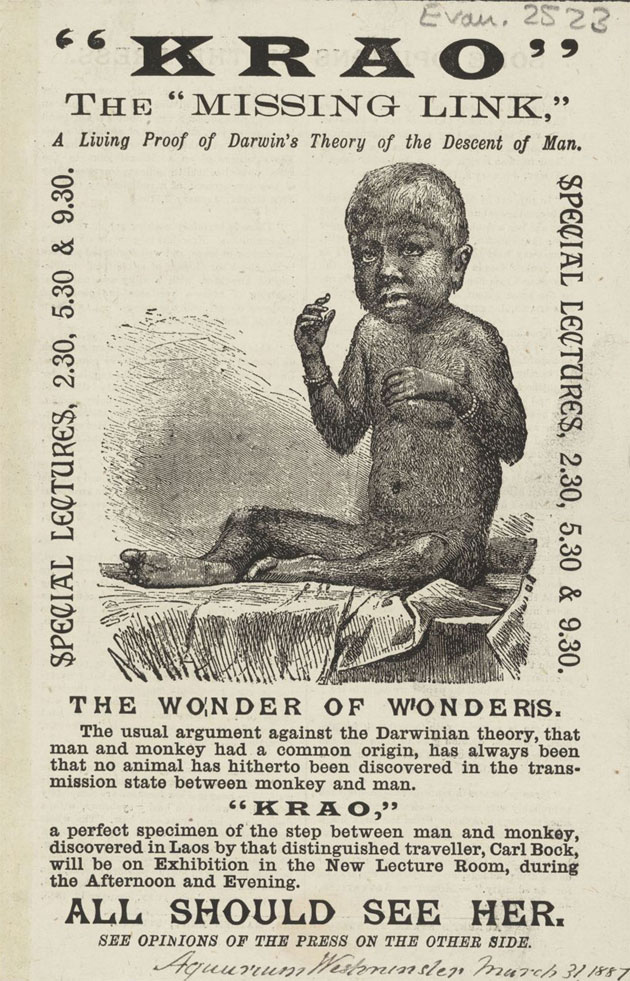 Continued on next page…