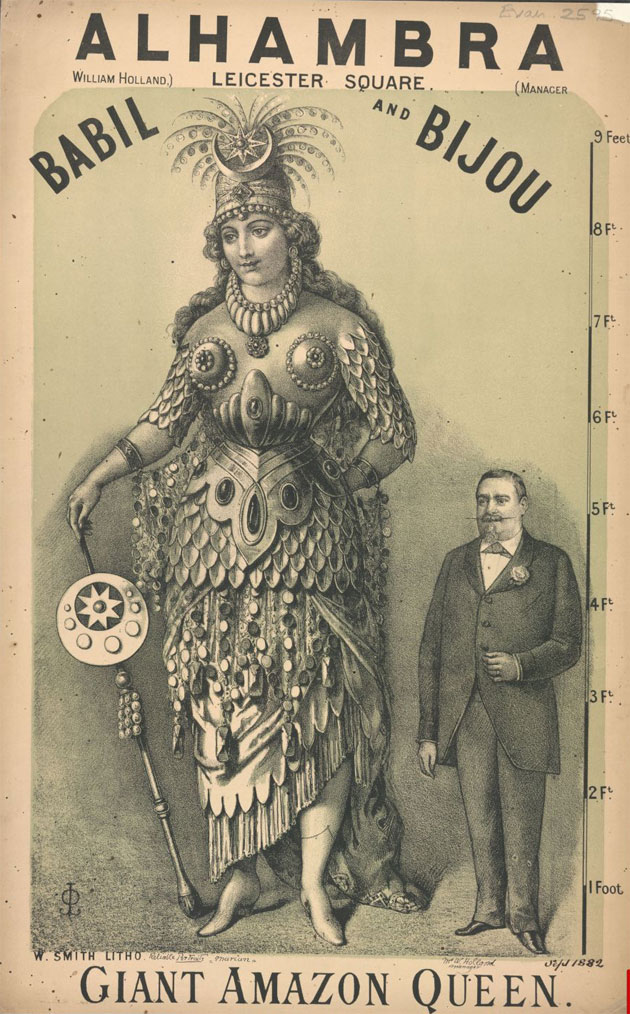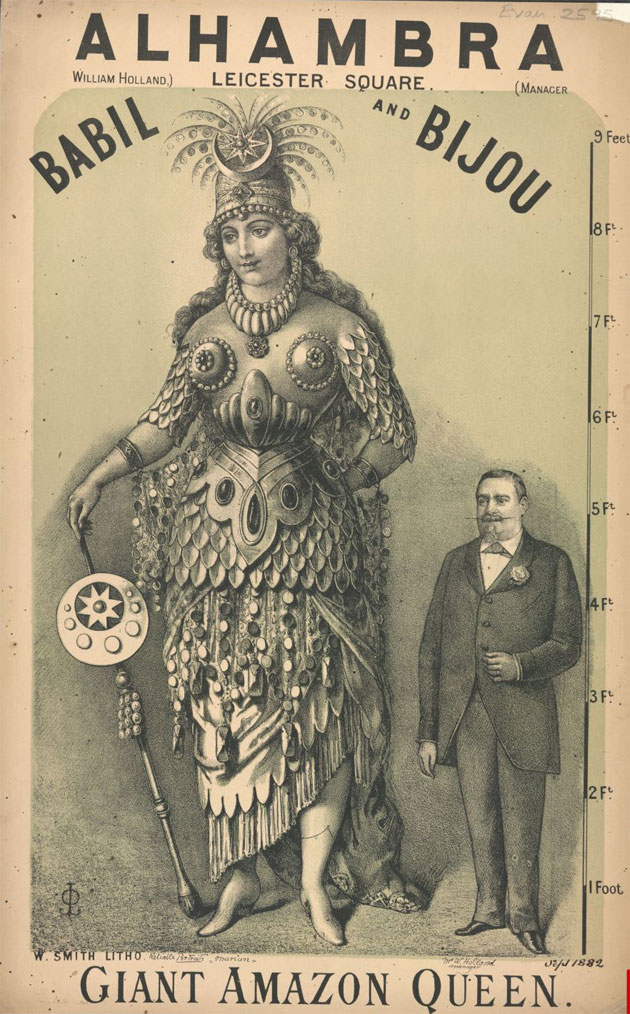 Initially I was just going to do a short post where I banged up some old fashioned posters from Victorian freak shows for us all to enjoy. But the characters all looked so interesting I simply had to read into them a little. It was a strange, strange world back then and sensibilities were more than a little bit different. It's certainly not OK to point and laugh at those that are physically different from us, but that doesn't take away our primal urge to stare.
Babil and Bijou
The poster above was for a fantastical play called Babil and Bijou, performed at the Alhambra Theatre. It was a performance heavy with special effects and featured this Amazonian woman from Germany. One of the posters, from 1882 says:
"Marian, the giant Amazon queen, will make her first appearance in England at the Royal Alhambra Theatre on Saturday, 8th July, in the magnificent silver armour scene in the enormously successful fairy extravaganza, "Babil & Bijou". This young lady was born on the 31st January, 1866, at Benkendorf, a village near the Thuringia Mountains, Germany, and has attained the remarkable height of 8 feet 2 inches (2.49 m), and is still growing."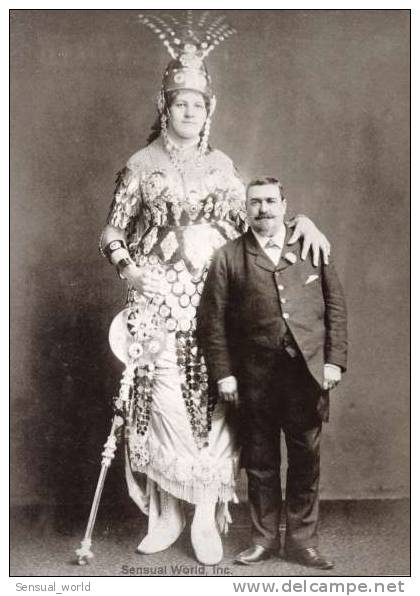 I find it hard to believe she was 8ft 2in, but maybe she was, I would have been sorely tempted to watch the show though, so the marketing technique still works. The Guinness book of worldly records puts the tallest woman, China's Zeng Jinlian, at just under 8ft 2in so it seems unlikely she really was that big.
Chang and Eng Bunker
The poster below showcases Chang and Eng Bunker, the original Siamese twins. They hailed from Thailand, which was known as Siam back then. So they were the first people to be called Siamese twins. After their world tour as a freak show act they went to live on a plantation in North Carolina, bought some slaves and made a go of it as American citizens. They both married, Chang had 10 kids and Eng 11! The wives squabbled and the two had to split their time between two house holds, although initially they all slept in a big bed made for four. I bet there were some odd sights in that bedroom.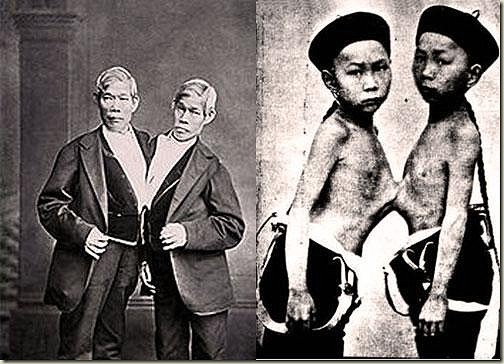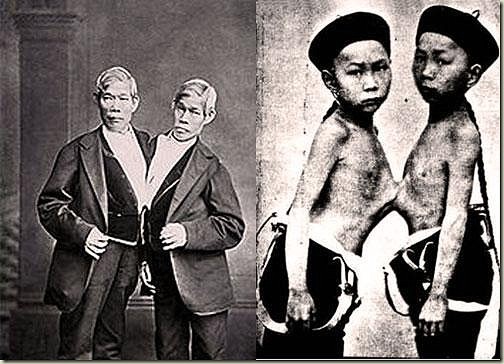 Chang eventually died in his sleep, Eng woke to find his brother dead, called for emergency surgery but died before they could be separated. On a positive note, thanks to their impressively fruitful loins there are around 1,500 relatives alive today who have them to thank.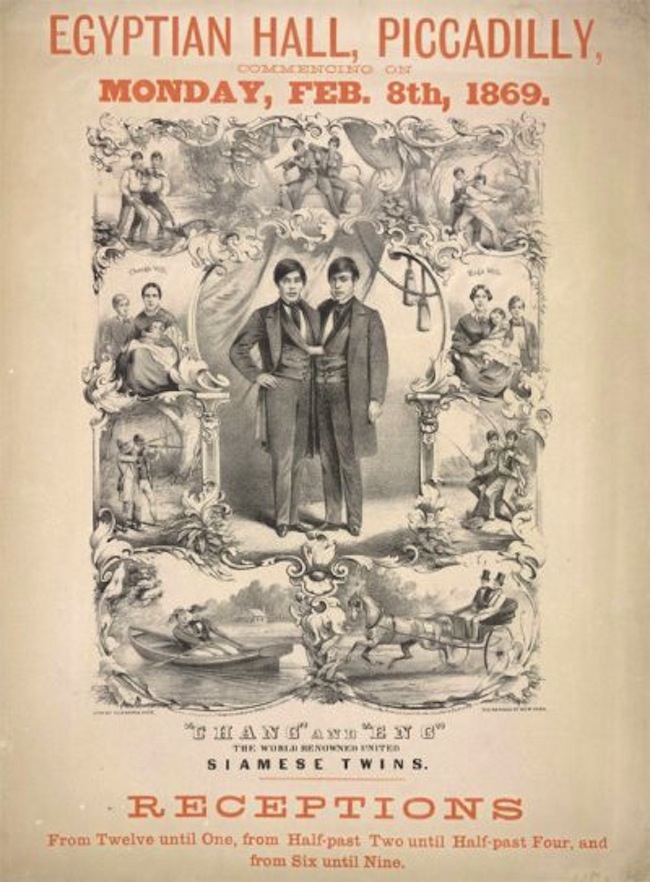 Continued on next page…