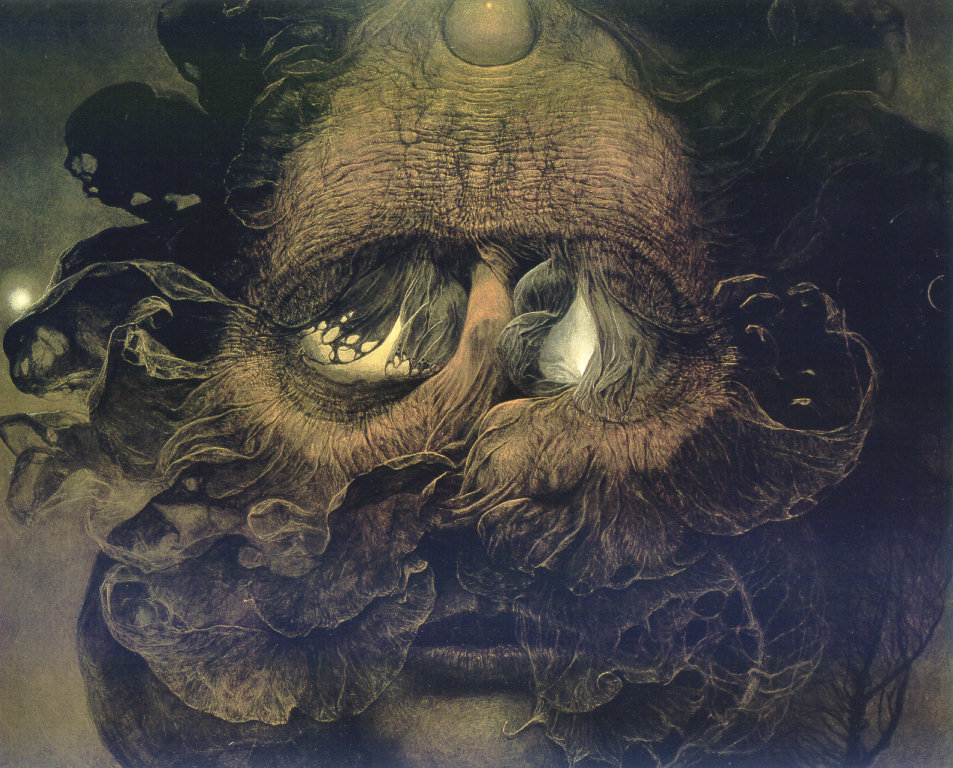 I stumbled upon a painter I'd never heard of today, not that that's surprising as I know little about art. But his incessantly detailed paintings blew me away. Zdzisław Beksiński (1929-2005) was a Polish born painter with no classical training who showed no real interest in museums or galleries. He started out studying architecture, then began work as a construction supervisor but he hated that. He eventually found an interest in sculpture, then photography and later painting. Those that knew him reported him to be a kind, humorous and well measured man who took little interest in over analyzing his own work. His inspiration for his art is supposed to have mostly come from music, I would absolutely love to know what he was listening to.
The late 90's were a bleak time for Zdzisław Beksiński, his wife died of an illness and his son, Tomasz, committed suicide. In 2005 the son of his long time caretaker stabbed him to death, 17 wounds in total, because he wouldn't lend him the equivalent of $100.
His paintings, most of which he chose to paint on boards rather than canvass, can now be seen in the Beksiński museum which houses 50 paintings and 120 drawings. The gallery is in Częstochowa, Poland, so it's not very convenient for me to visit but I will do my best. His pictures look ultra creepy and bleak to the extreme, but he himself often found them amusing and thought of them as hopeful rather than apocalyptic. What do you reckon? I highly recommend checking out more of his stuff because his body of work is mind boggling in its scope, size and detail.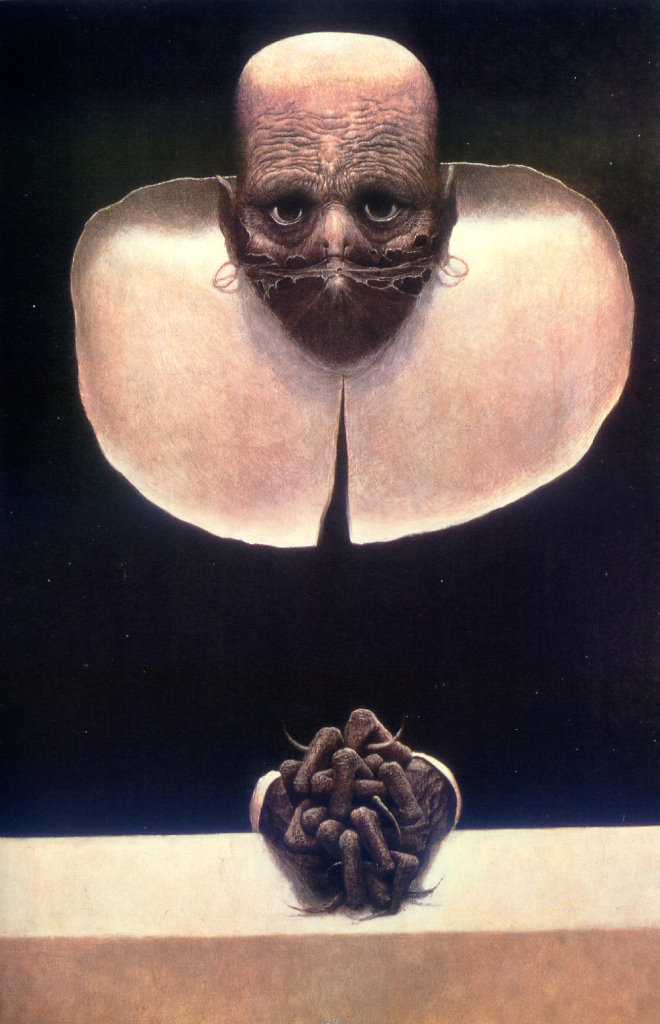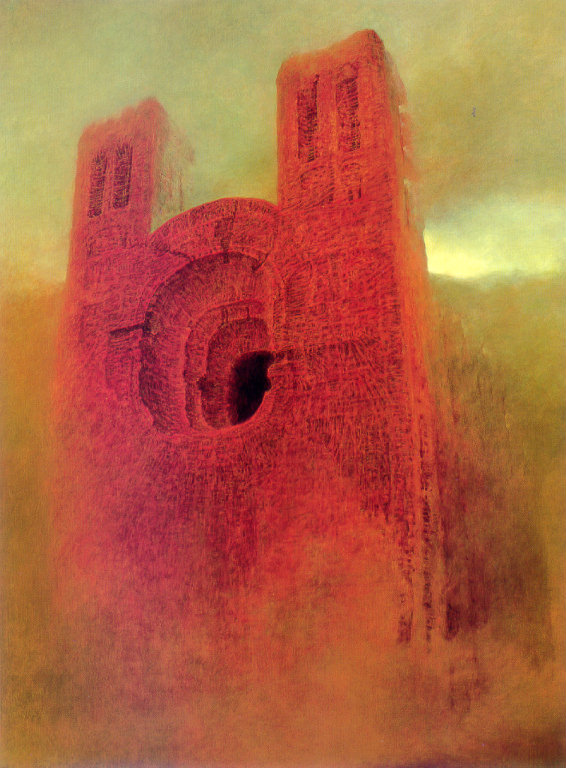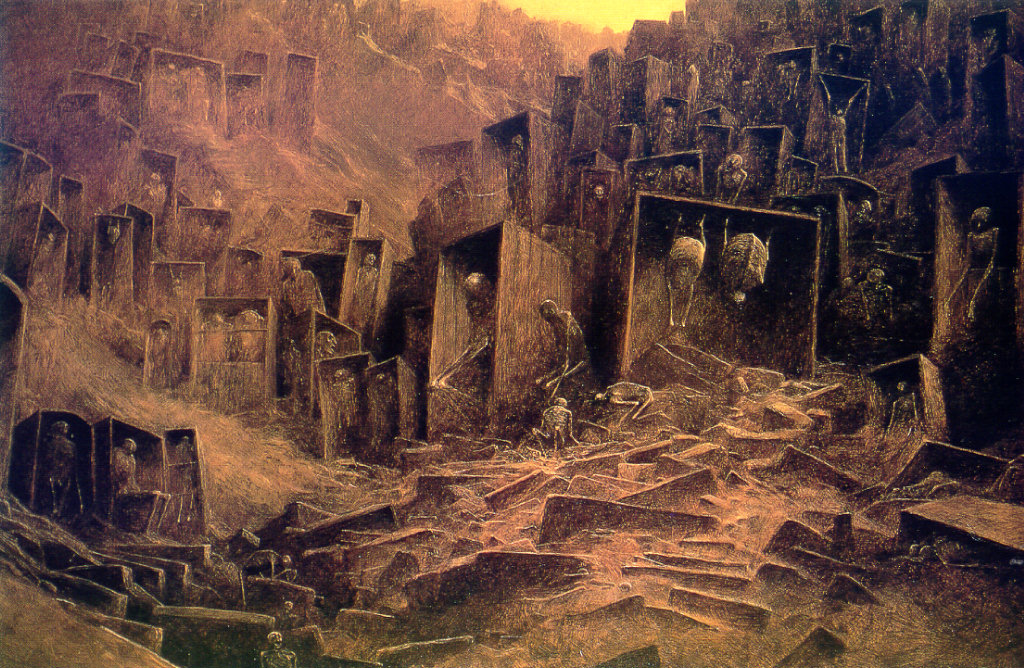 To see more of Zdzisław Beksiński's work, here is #2 of the article.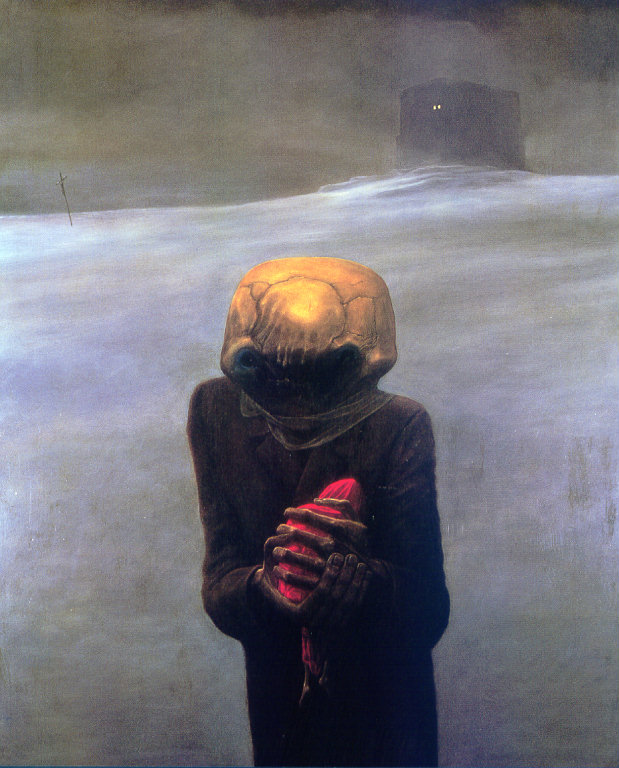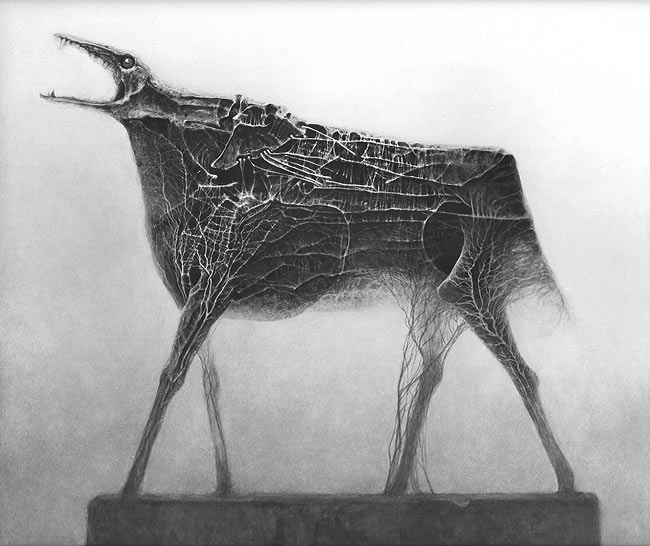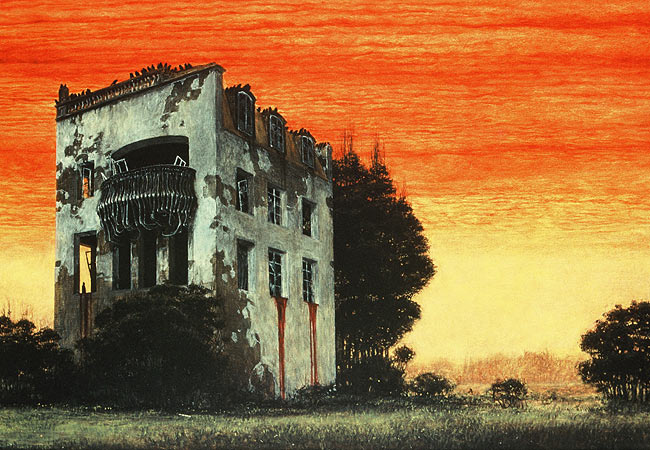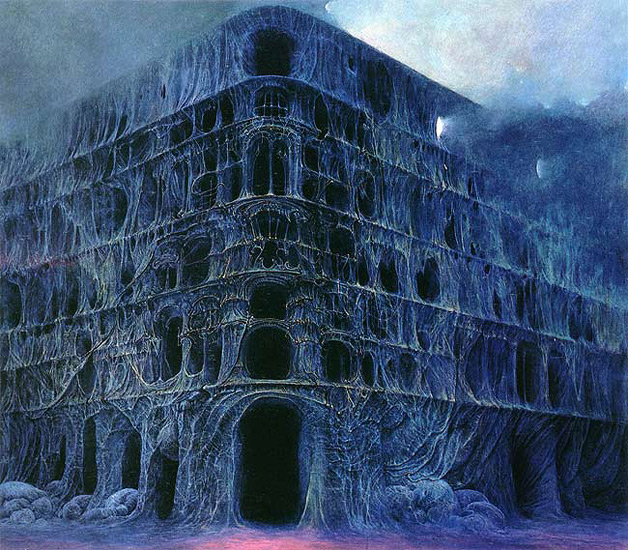 More on next page…