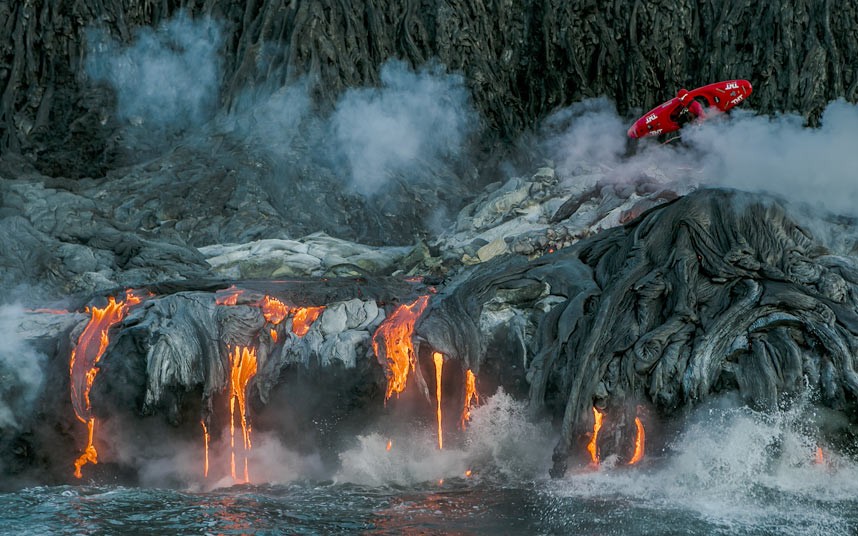 Extreme kayaking normally denotes white water, feisty rapids and the occasional soaking, but for Brazilian TV programme 'Kaiak' on the channel 'Canal Off', they visit extreme destinations as well as the obvious rapids and waterfalls. The pictures below are taken just off the coast of the Hawaiian island Kauai.
These kayaking maniacs got perilously close to the Kilauea volcano and took some pretty mental shots. Obviously the temperature of the lava was a bit of a danger, but they also had to be mindful of the poisonous gases coming from the steam too. It looks nuts.
During their trip they scouted multiple waterfalls through four different islands, but this has to be the most extreme part of the voyage. Kilauea is the most prolific of the five volcanoes that make up Hawaii and it's name actually means "spewing" or "much spreading" in the native tongue. It makes me nervous just looking at them. Scroll down for a short video clip for your visual pleasure.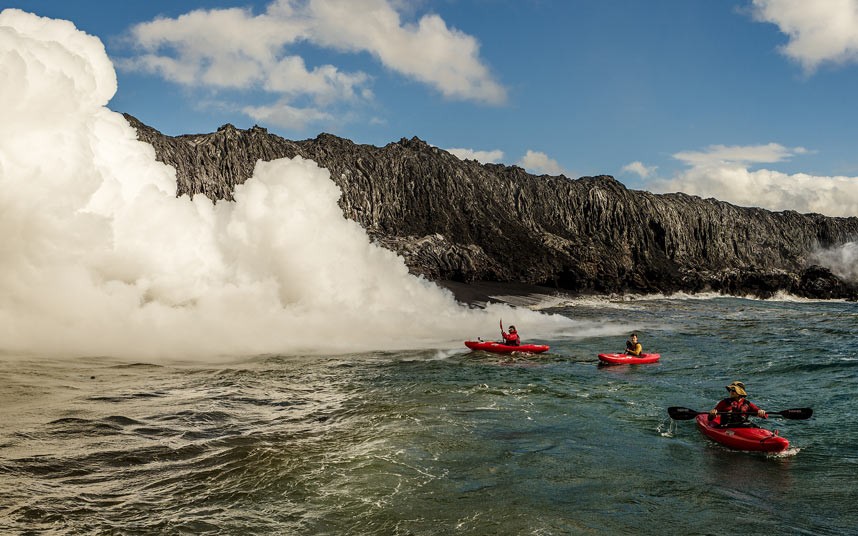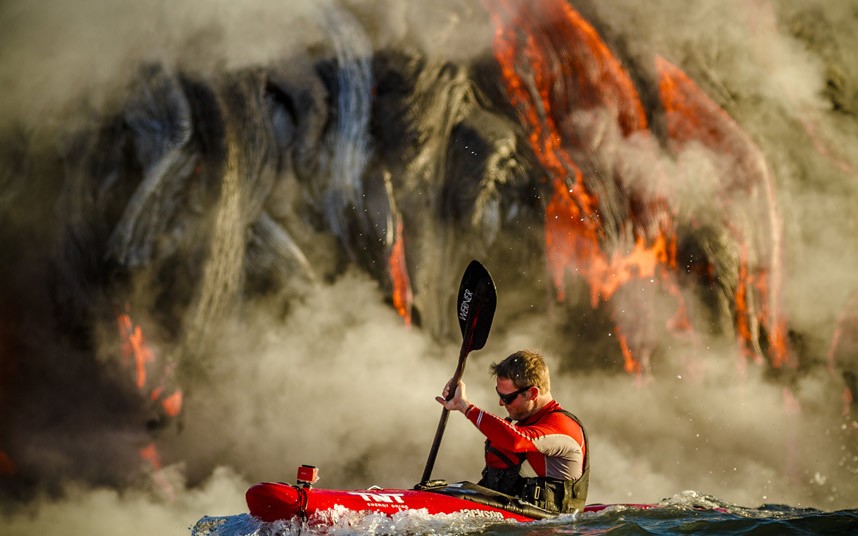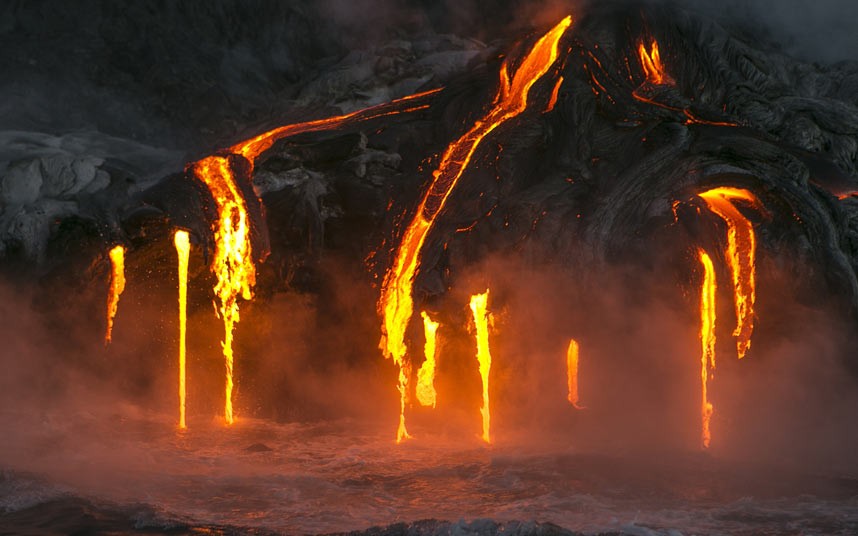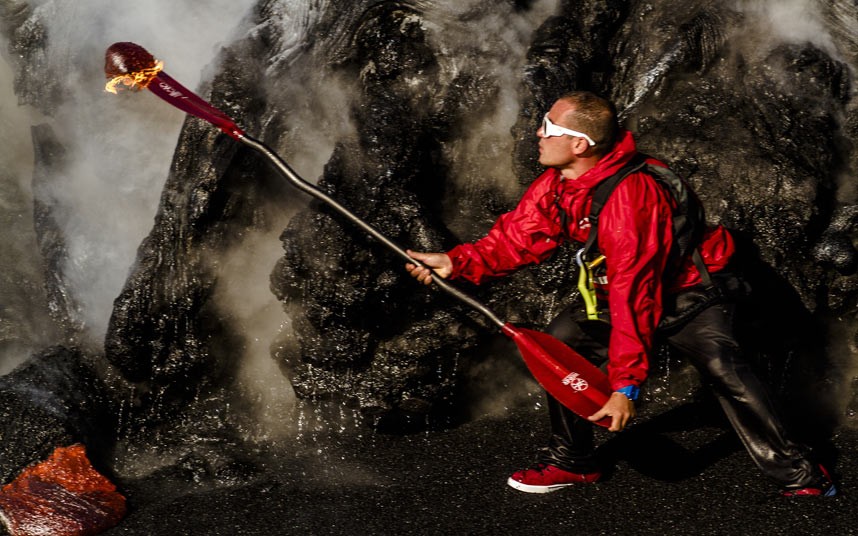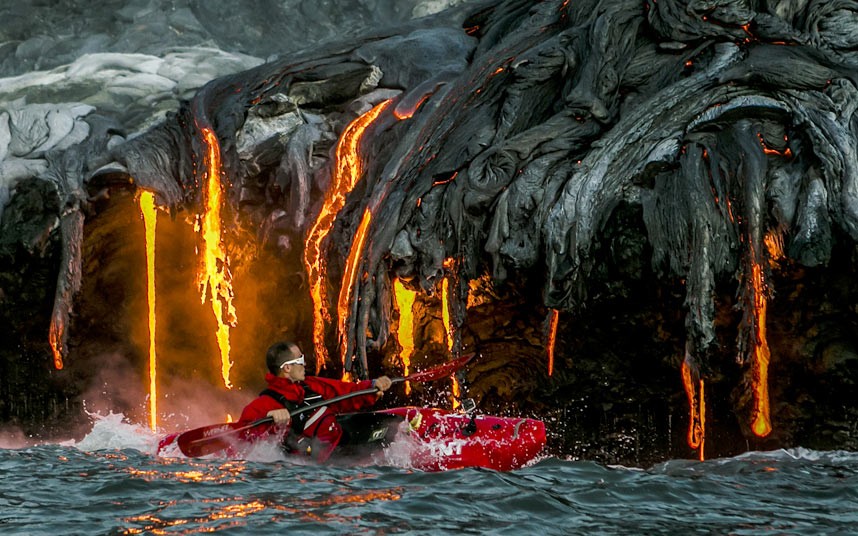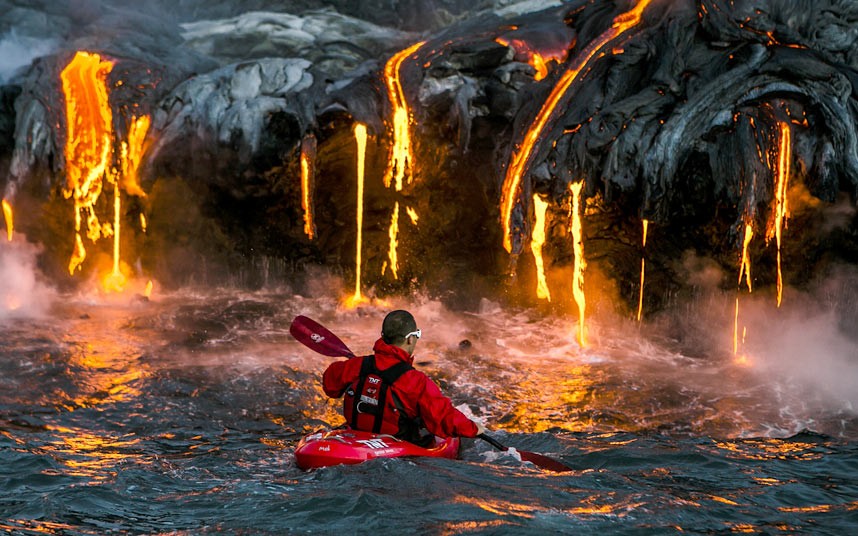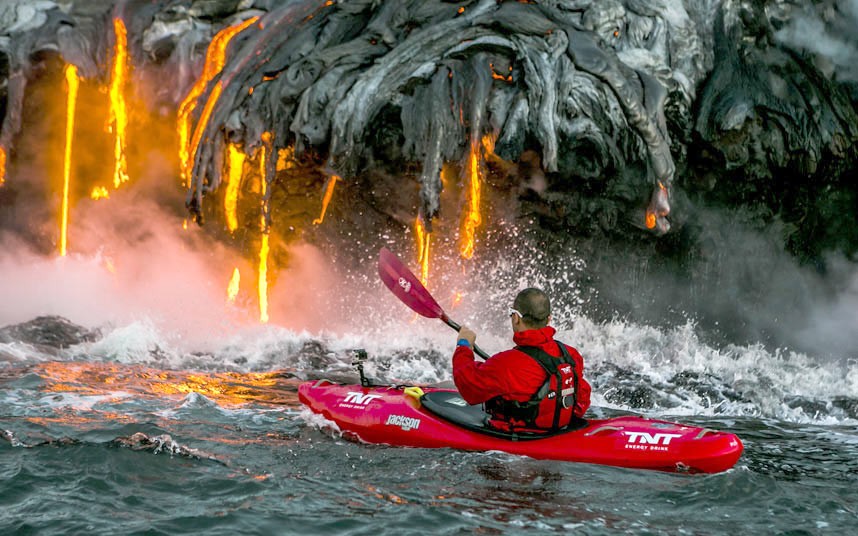 Here's a video of the trip too:
MORE:
AWESOME PHOTOS OF RURAL LIFE IN RUSSIA
NORTH KOREAN DESERTED PROPAGANDA VILLAGE