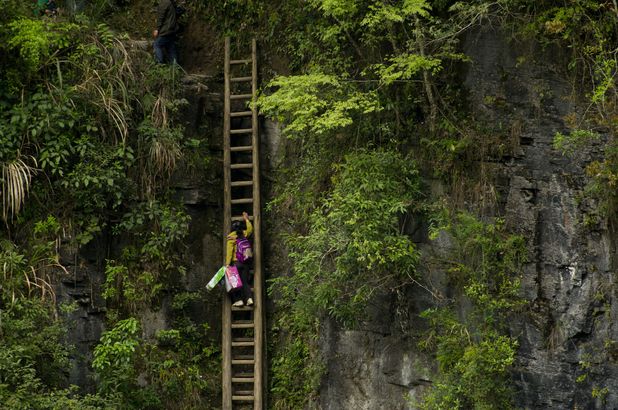 In my merry old country of England, I would do anything I could to get out of an arduous day of school. A slightly icy path, an untied shoelace, a rumbling tummy or micro head spasm. Any excuse to hinder my approach to those darkened gates. In China however, in the remote region of Sangzi, Hunan province the kids literally scale cliffs to get taught.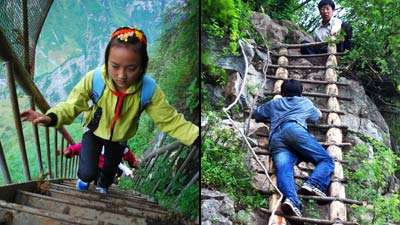 As an adult now, I realise that this is the attitude we all should have had to learning. Odd to see it in action though. I suppose the alternative would be to help their parents with whatever back breaking jobs/ chores they were up to, so I guess this is the easy option for them. I love the fact there's a dog following them, canines certainly are not built for ladders, or vice versa.

People always talk about the Chinese work and education ethic, they received some pretty impressive global school reports recently in the news (whether they cheated or not is up for debate), but this is a pretty strong metaphor for what they are about….. I reckon the Chinese government leaked the video? What do you reckon? Either way it looks terrifying.
READ NEXT
CHINA'S FAKE PARIS IS A GHOST TOWN
5 COOL VIDEOS FROM CHINA TO MAKE YOU GO "WOAH"