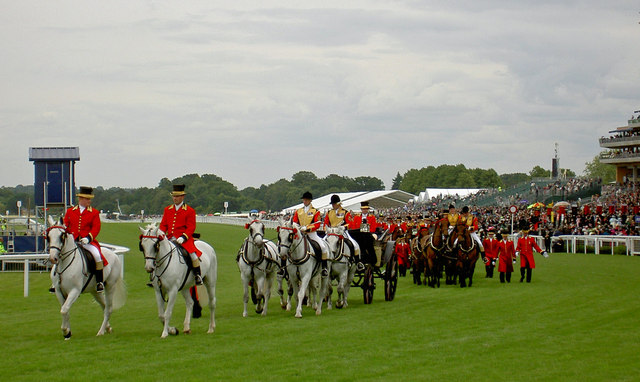 All horse racing fans have been looking forward with anticipation to the day when the sport gets the green light to return to action. It's been a long period of withdrawal; horse racing was suspended on March 17th due to the coronavirus pandemic and the subsequent restrictions on mass gatherings. 
The hope is that racing will be able to get back underway in the very near future, and one of the biggest events on the horizon is Royal Ascot.
Fans of the festival, which attracted over 290,000 spectators over its 5 days last year, will be delighted to hear that a bumper edition of the Royal Ascot is set to take place this year from 16-20th June; behind closed doors as you would expect.
This will feature six extra races introduced across the duration of the festival, bringing the total number of races to 36. It's an encouraging sign that it won't be too long before we're casting our eyes over the horse racing fast results as they come. 
Nick Smith, director of racing and public affairs at Ascot, said:
"We are most grateful to the BHA's [British Horseracing Authority] race-planning team for their assistance in framing the additional races for this exceptional renewal of Royal Ascot. We hope these extra opportunities will be welcomed by horsemen, broadcasters and the public at home. We are of course taking nothing for granted in terms of [the] government's final approval to permit behind-closed-doors sporting events from 1 June." 
There had been doubts over whether Royal Ascot would be able to take place at all, back when the pandemic was at its peak, and the idea of large-scale sporting events seemed nothing short of a pipe dream. But this announcement comes as the perfect fillip for the horse racing fans and punters who have been left starved of live action in recent weeks.
After all, the flat racing season would usually be getting fully into gear by this stage of the year, and already there have been several big races forced to be rescheduled, notably the 2,000 Guineas and the 1,000 Guineas.  
The news that Royal Ascot will indeed take place comes as a shot in the arm for jockeys, trainers, and fans alike, and is perhaps a welcome reminder that there is light at the end of the tunnel in terms of the virus' impact on the sporting world. There has been a dearth of live sporting action in recent weeks, with fans forced to trawl the internet for the latest action from the Nicaraguan or Belarusian football leagues.
Of course, racing will look very different for the time being. All events will be staged behind closed doors, all jockeys will wear face masks, and there will be limitations in terms of the numbers of horses allowed to compete in each race, and in terms of the number of jockeys allowed to take part at each meeting. But as horse racing, and sport in general, begins to emerge from its cocoon and into the spring sunshine, perhaps we need to accept that, for now, we will have to get accustomed to a new normal, and take what we can get in these strange times.