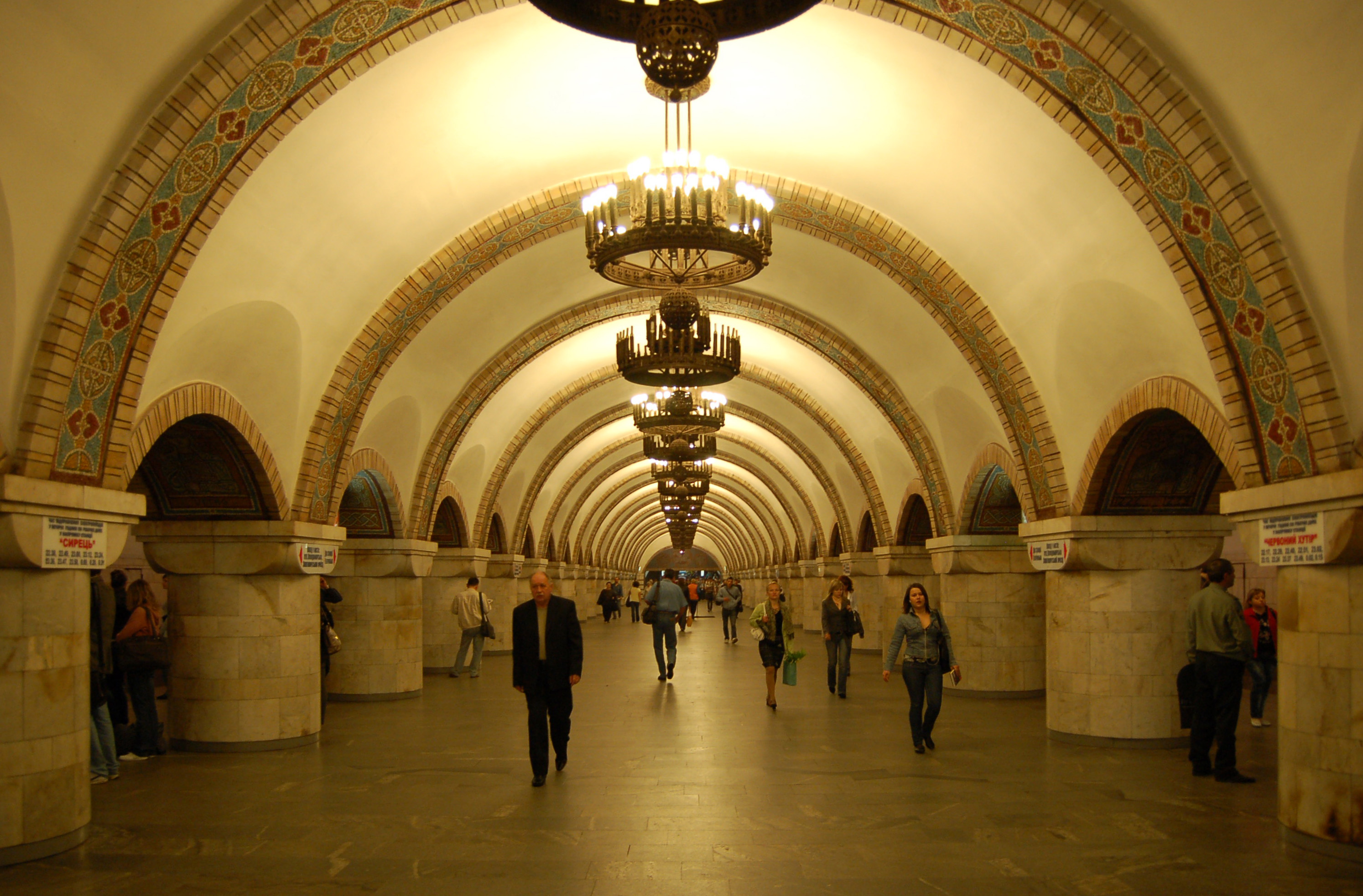 Ukraine has been in the news quite a bit over recent years, and not for particularly good reasons; so it's nice to be able to post something a little less bleak coming from the largest country in Europe.
Kiev's Soviet built underground Metro rail system is an impressive beast, as the image above shows – it ain't no Bakerloo line. The service is a busy as it is grand and there's a lot of money to be made from advertising within its mighty bowels. Carrying nearly 1.5 million passengers each and every day, catching the eyes of passengers is an ongoing battle.
A few years back, some highly innovative adverts started springing up on the walls of the Metro's tunnels.
At first watch of the video below, it looks as if they have strapped TV screens to the outside of the train's windows, but it's actually an illusion. The adverts consist of hundreds of separate images that are weaved together by the speed of the train and the inbuilt deficits of our eyes.
It's a pretty cool effect:
I particularly like it because it is innovation without the need for Hi-Tech wizardry.
This isn't the only time Ukraine's Kiev Metro's advertising has been in the news. In January 2016, all of the Metro's advertising screens were hacked and displayed images of Moriarty from the BBC series, Sherlock:
Someone hacked all displays in Kyiv's metro trains to display Moriarty from BBC's Sherlock #DidYouMissMe pic.twitter.com/IqbulirSeq

— Sergey Galyonkin (@galyonkin) January 15, 2016
MORE TRANSPORT:
CYCLOCABLE: INNOVATIVE BIKE LIFT IN NORWAY
CAR ALMOST DESTROYED BY HUGE BOULDER IN CHINA