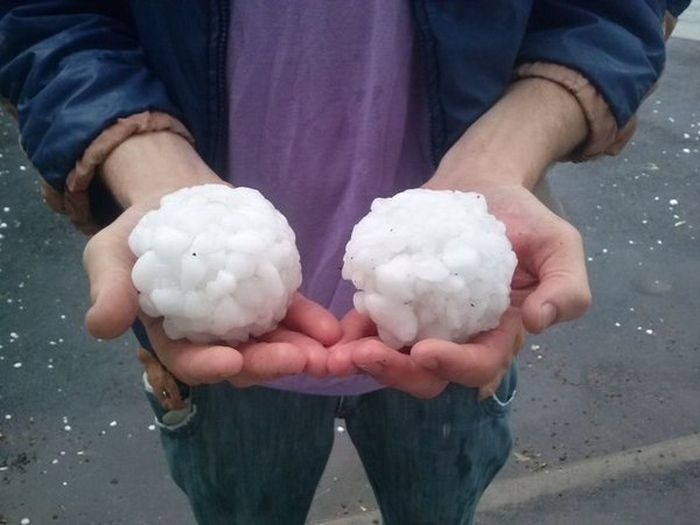 Hail in England rarely causes any damage. Like the rest of our weather, its annoying, but not often fatal. In other parts of the world, hail can be significantly more sinister; smashing windows, denting cars, killing dogs etc.
Recently, the city of Stavropol, Russia, was attacked by a vicious hailstorm. The size of some of the icy stones was nothing short of magnificent (pics above and below).
The hailstorm caused damage to cars (see below) and was a general nuisance to all. Recently, another storm was forecast. The locals decided not to take any chances. No one likes having their windscreen battered in once, let alone twice.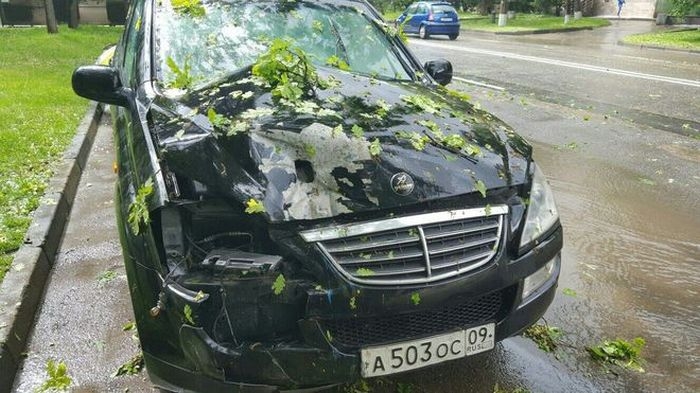 Stavropol isn't a particularly cold part of Russia, so perhaps the inhabitants aren't as used to being injured by the weather as they are in other parts of the country. Either way, they weren't taking any chances.
(FYI, Mikhail Gorbachev was born in Stavropol, just so you know).
Below are images taken in and around Stavropol showing people's inventive methods of protecting their vehicles:
MORE RUSSIAN WEATHER:
THE AFTERMATH OF HIGH WINDS IN OMSK
NORILSK: VERY NORTH AND VERY DIRTY
ICE BATHING ON THE BORDER OF RUSSIA AND CHINA