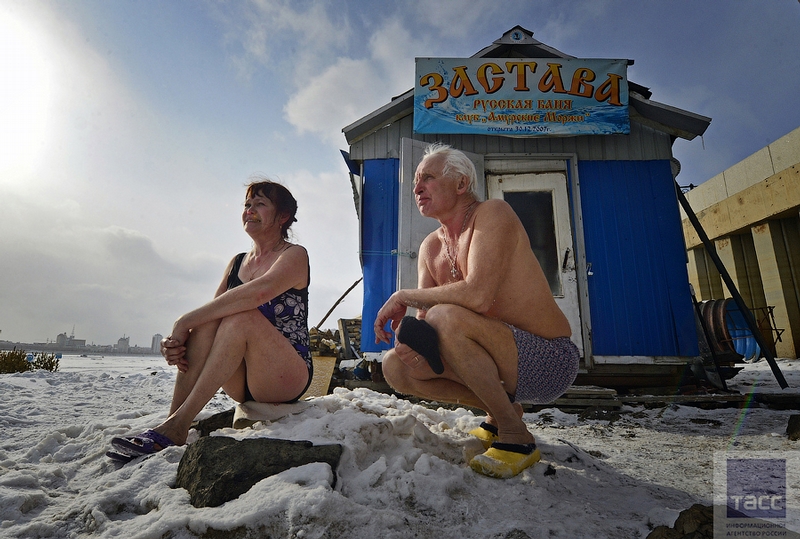 Blagoveschensk is a small Russian city on the border of China and home to the only ice bathing bath house on the Russian/Chinese border.
Meaning "the city of good news," Blagoveschensk has around a quarter of a million residents. Some of its rugged and numb population like an ice bath every so often, as they do in much of Russia.
Below are some wonderful photos from the Blaga Bath House. They were taken by a blogger called smit-smitty who has had the pleasure of checking out their frosty facilities.
The town sits at the meeting of the Amur and Zeya Rivers; although the balance of power has shifted between Russia and China over the years, the Amur river has been the official border between the two since the mid-1800s.
In the summer, Blagoveschensk is warm, humid and moist, in the winter it's nippy, nippy, nippy, averaging -21°C in January. Perfect stripping off weather:
MORE ICE SWIMMING: