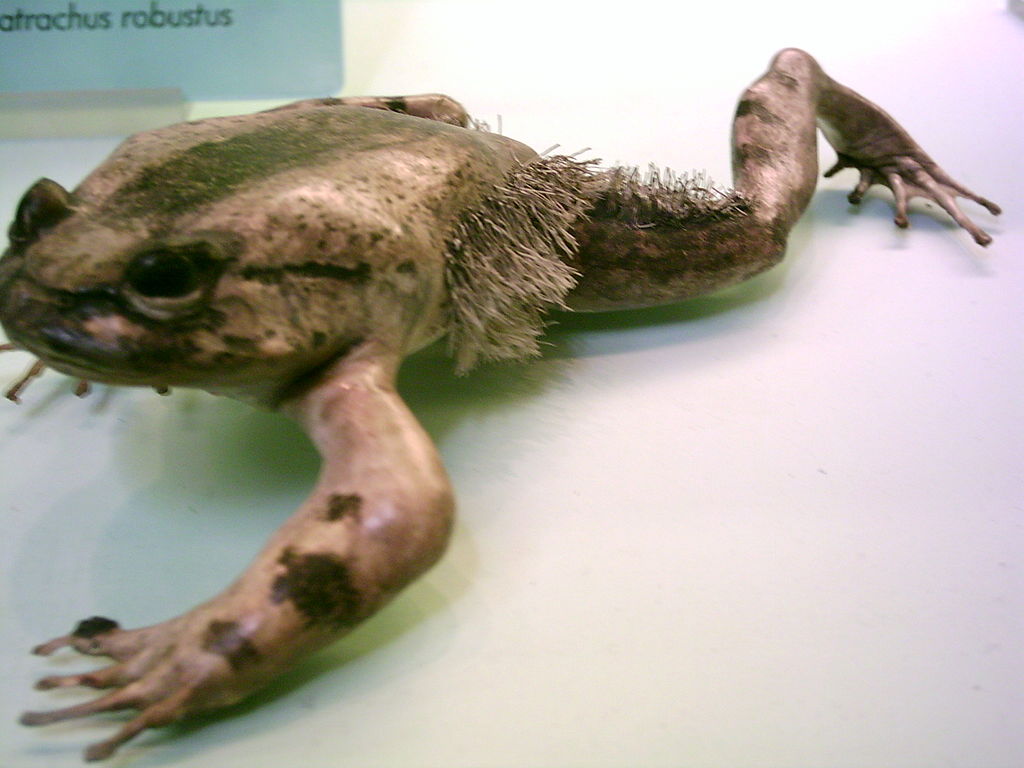 The wolverine frog, also known as the hairy frog and the horror frog, or in more sensible circles Trichobatrachus robustus is a right weirdo. He lives in Cameroon, Democratic Republic of the Congo, Equatorial Guinea, Gabon, Nigeria, and possibly Angola.
The horror frog looks relatively normal at first glance. Nothing too unusual. Yes, he has a covering of hair like protrusions, but nothing particularly strange. The hair-like frills –  dermal papillae (grown by the males) have their own vascular system and they're thought to act as gills whilst he sits for days incubating his eggs.
But it's his hands we want to look out for.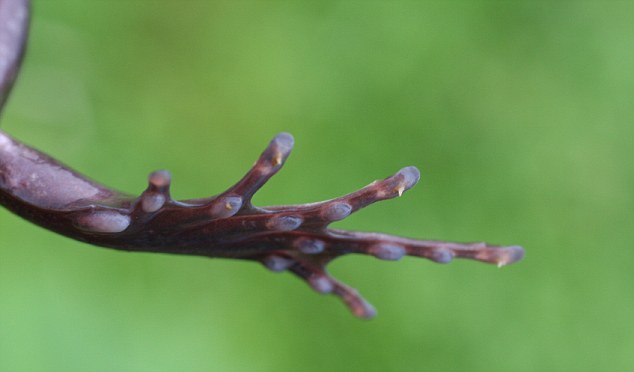 So what's so horrific about the horrific wolverine frog then? Well, it's his claws. They aren't standard claws made of keratin like most normal animals, these claws are made of bone. The bony claws slowly grow, purposefully breaking the frog's own toe bones in the process.
If the hairy frog is disturbed the claws burst through the skin of the feet and extend to their full length. Yeah, the wolverine frog actually rips its own skin with its bony claws to protect itself. No one knows how they retract them, it's thought they are just left to heal over in time.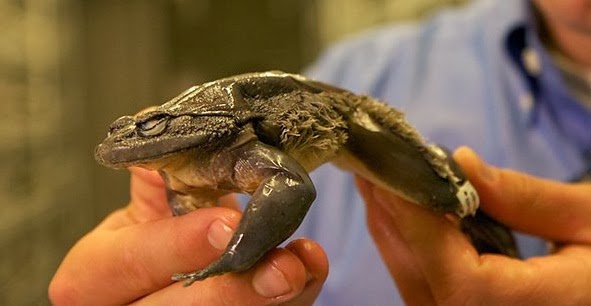 What a strange adaptation, it seems to be unique in the animal kingdom (except perhaps for the relatively unknown Japanese Otton frog). Weirdo.
Thankfully, despite being eaten by the locals of Cameroon as a fertility drug and given dried as a Christmas gift to kids, they seem like they're going strong. The horror frog is robust to climate change and from what I've just learned about the hairy little blighter, I'm not surprised he's a survivor.
MORE STRANGE NATURE:
THE LOUDEST CREATURE – THE SPERM WHALE