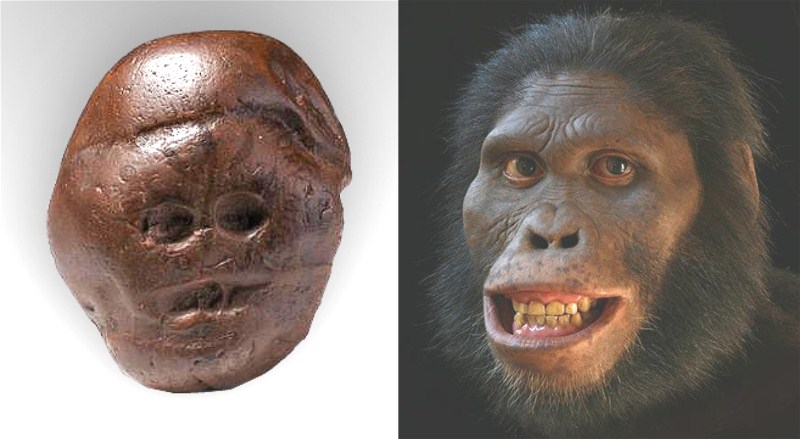 Pebbles don't make the news very often, and rightly so, they are generally unimpressive. However, the Makapansgat pebble is cut from a different cloth. This pebble tells a brief but enchanting story about humanity's earliest relatives.
The Makapansgat pebble was found in a dolerite cave in Limpopo, South Africa alongside 3 million year old Australopithecus africanus remains. The stone, however, did not start its life in that spot. The Makapansgat pebble had been carried a few kilometres from its source. Why had this particular Australopithecus africanus decided to take this particular stone all the way back to his or her home in the cave?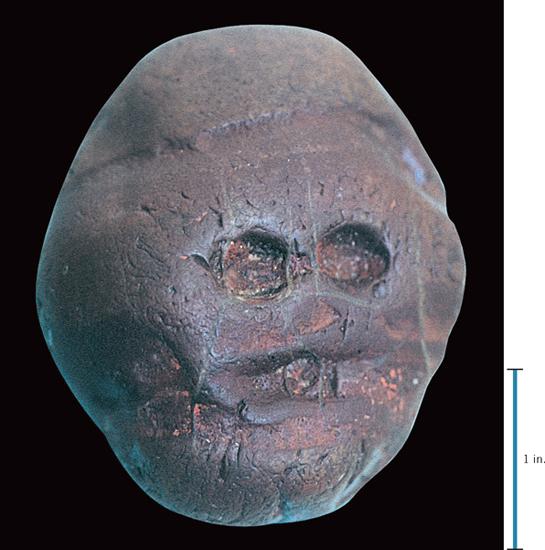 It's pure conjecture, but it's nice to think that three million years ago, these forerunners of ours saw the face-like indentations, recognised it as such and took it back to show their friends and family. Maybe they enjoyed it in an artistic way? Perhaps they thought the face was funny? Did they see religious or portentous meaning in those naturally formed crevices? This manuport (an object carried from its original context by ancient folks) is the earliest we've found.
We will never know what went through that Australopithecus lad or lady's mind on that day millions of years back. But the Makapansgat pebble is a fascinating shard of info, a tantalising half-glance into the mists of ancient humanity.
MORE:
EVIDENCE OF EVOLUTION IN HUMANS