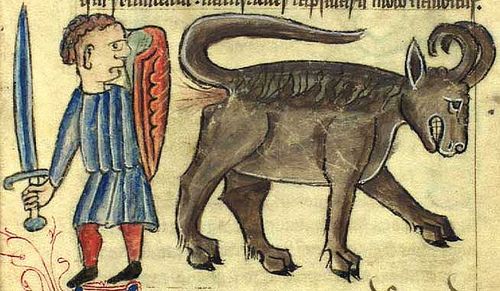 Modern humans like a good laugh, and medieval humans were no different, although they probably had quite a bit more to complain about than we do now.
When you bring to mind a medieval scene, you tend to think of dirt, suffering, plagues and violence. I think that's fair enough, there was quite a bit of that going on; but, there would have also been laughter, and lots of it. Humans were still humans, and a fart made as amusing a sound then as it does now.
When things are going wrong, laughter is often the only respite you'll get: people are covered in pustules and all you have to eat are turnips, there's nothing else you can do but smile.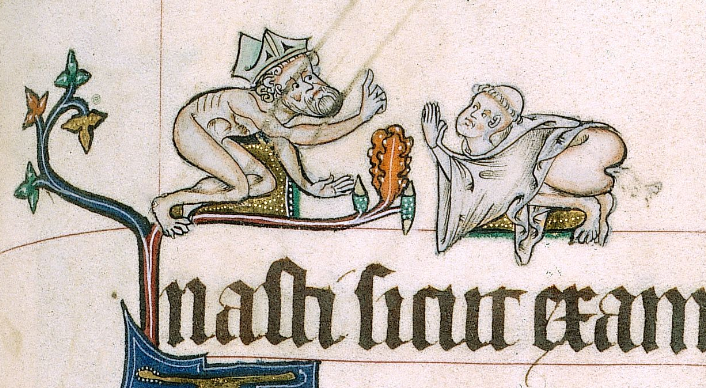 Amusing Manuscript Marginalia
Manuscript writing was a pretty dull task, it's the olden-days equivalent of data entry really. I like to think that the cheeky monks, or whoever was writing, jollied themselves along with the comical drawings we have here today.
These drawings, along with various notes are generally referred to as manuscript marginalia, because of their position in the manuscript's margins. And what eloquent scribbles they are.
Although some monks dedicated their lives to copying out manuscripts, they didn't necessarily like it. We know that monks and scribes weren't all that keen on this repetitive task of rewriting manuscripts thanks to some of the marginalia.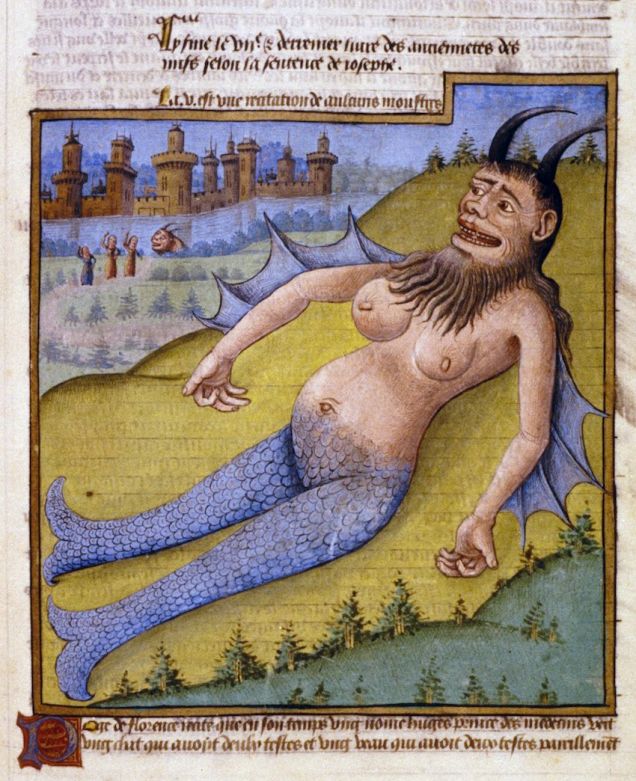 Every so often, these scribes would add winging and moaning into their marginalia. Below are some genuine inserts from manuscripts that prove that monks weren't always keen on their task at hand:
"New parchment, bad ink: I say nothing more."

"I am very cold."

"That's a hard page and weary work to read it."

"Thank God, it will soon be dark."

"Oh, my hand."

"Now I've written the whole thing; for Christ's sake give me a drink."

"As the harbour is welcome to the sailor, so is the last line to a scribe."

"Writing is excessive drudgery. It crooks your back, it dims your sight, it twists your stomach and your sides."
Poor chaps, right? Get that man a drink.
I'm sure many of the images below weren't meant as a joke at the time, they only seem amusing now. But some of them were surely intended to be humorous. I for one find it infinitely pleasing that someone who was walking this earth almost 1,000 years before me still smirked at the sound of a fart.
Any way, I hope you enjoy these wonderful examples of medieval manuscript drawings as much as I did. They're oddly brilliant and brilliantly odd:
In medieval times the knight vs snail motif was very popular in manuscripts. Medieval scholars aren't too sure why it is so pervasive, but there are a few theories. It could be that the snail symbolises the rising up of the poor, the constant struggle against the rich. Or, it could be some sort of rude euphemism for a female part.
Another theory goes that the snail represents the Lombard family – a treasonous bunch – but this doesn't ring true as often it is the knight who is fighting the losing battle with the snail.
We may never know its meaning for sure, but the snail vs knight image crops up so often, it must have been very clear for a medieval reader:
MORE MEDIEVAL STUFF:
MEDIEVAL FESTIVAL INCONGRUOUS PHOTOS