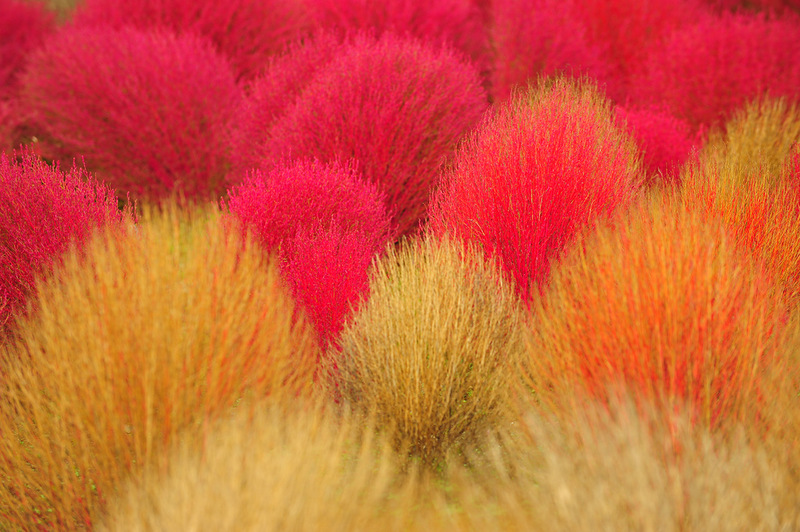 There aren't many countries in the world without something absolutely ripper to marvel at. Mother Nature, as fickle and violent as she can be seems to have a pretty good eye for beauty when she feels like it. Perhaps she's bipolar? On the one hand she reigns down lava, tsunamis, dengue fever and scrofula, but on the other she paints us immaculate vistas like the one at Kochia Hill, Hitachinaka City, Japan.
Kochia Hill, Hitachinaka sits in the mid-East of Japan in its Ibaraki prefecture. The city is famous for its seaside Hitachi park, amazing seafood, the Rock in Japan festival and some incredibly beautiful plant-life as you will see.
The kochia plants (summer cyprus) look pleasingly spherical all year long, but it's only when the rainy season ends that their true vibrancy is born. As the weather dries out the unabashed rouge of the kochia burst into life.
Get a load of these bad boys in your face:

MORE INCREDIBLE STUFF FROM JAPAN:
THE FORMIDABLE JAPANESE HORNET
JAPAN HAS THE BEST SELECTION OF KIT-KATS IN THE UNIVERSE