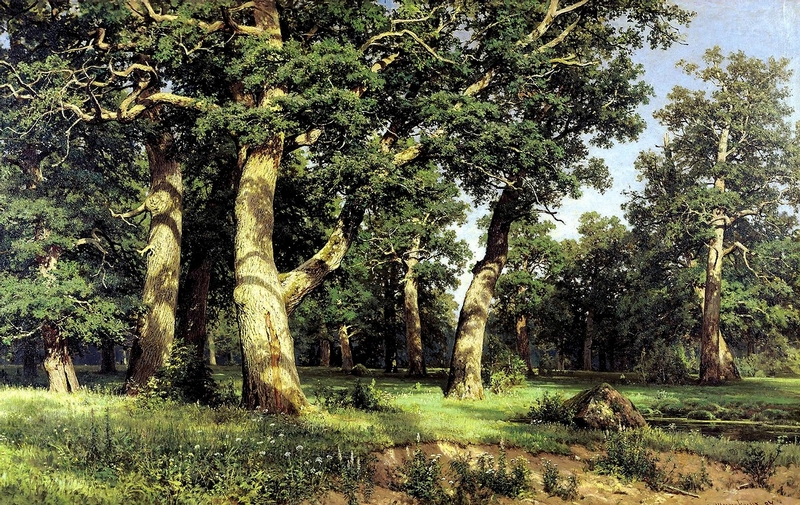 Ivan Ivanovich Shishkin (Ива́н Ива́нович Ши́шкин; 25 January 1832 – 20 March 1898) is another artistic gem who has remained partially hidden from Western eyes due to his birthplace outside of the EU. He was born in Yelabuga (today the Republic of Tatarstan) to an open minded merchant who indulged his passion for learning about the natural world around him.
Shishkin was in the same gang (the Itinerants) as another lesser known art lord – Ilya Repin. He and his colleagues toured their work and took it to the masses rather than allowing it to gather dust under the noses of the rich in fancy city galleries.
The Itinerants taught underprivileged people how to appreciate art and made a point of ignoring the rigid styles and rules of their conservative teachers.
This is a portrait of Shishkin by Ivan Kramskoi: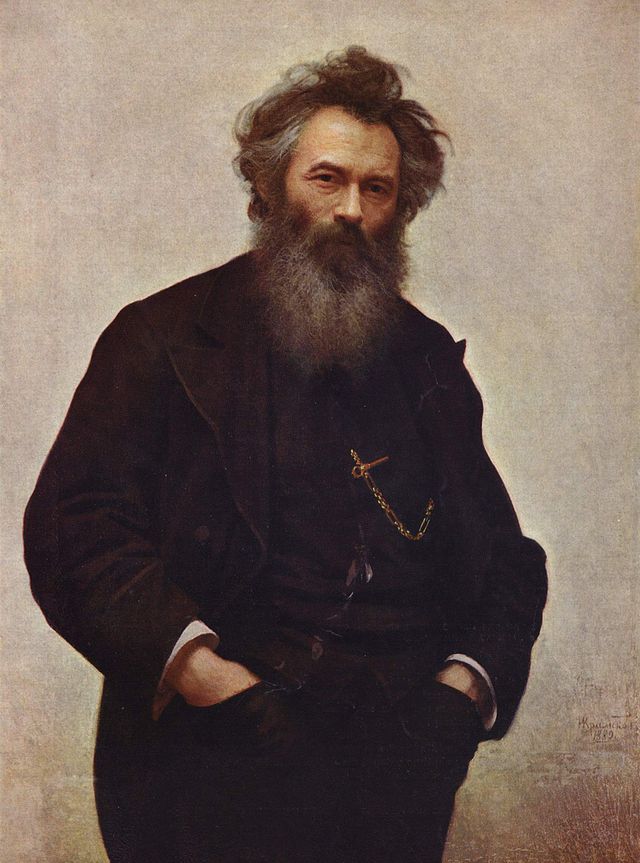 Shishkin became famous for his forest landscapes, he was also an outstanding draftsman and a printmaker. The landscapes of Shiskin are truly majestic, you certainly don't have to be an art expert to realise that this dude completely wallops "use of light" out of the ball park.
I always like to add in quotes from artists if I come across them. I don't think the translation of this one has done it any favours, but if you say it in your head in a thick Russian accent it still sounds awesome:
Russia – country of landscapes… I hope the time will come, when all Russian nature, alive and penetrated by spirit, will look from canvases of Russian artists…
And here's what Stasov (a well respected Russian critic) had to say about the man:
Shishkin – national artist. All his life he studied Russian, mainly the northern woods, Russian trees and Russian thickets. It is his empire, and here he has no contenders, he is unique.
He painted hundreds of paintings across his 40 year career and here are a few of his dazzlingly realistic works (click to enlarge if you're on your desktop):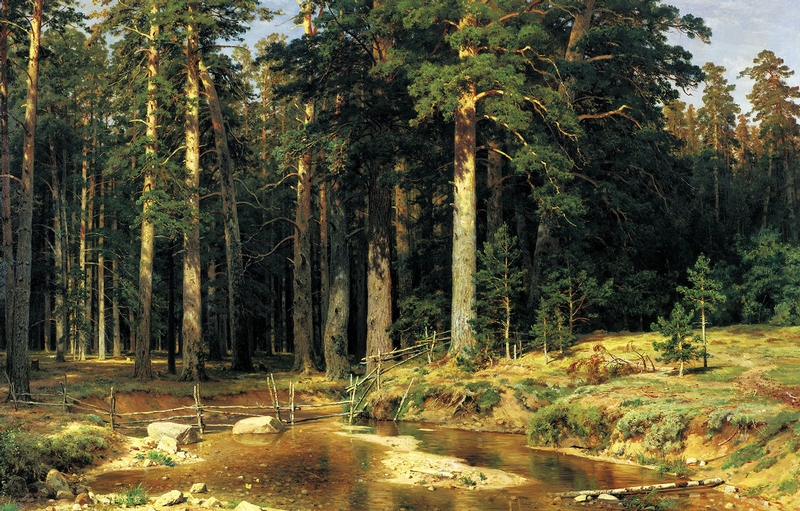 The picture above is called "Grove Of Ship Timber" and was completed in 1898, it is rated by many as the pinnacle of his artistry. It was the last painting he completed before he died.
Shishkin married twice and had two children. Both of his wives and both of his children died, but he never allowed his sadness to taint his work. He's all but forgotten in the West, and that's a shame.