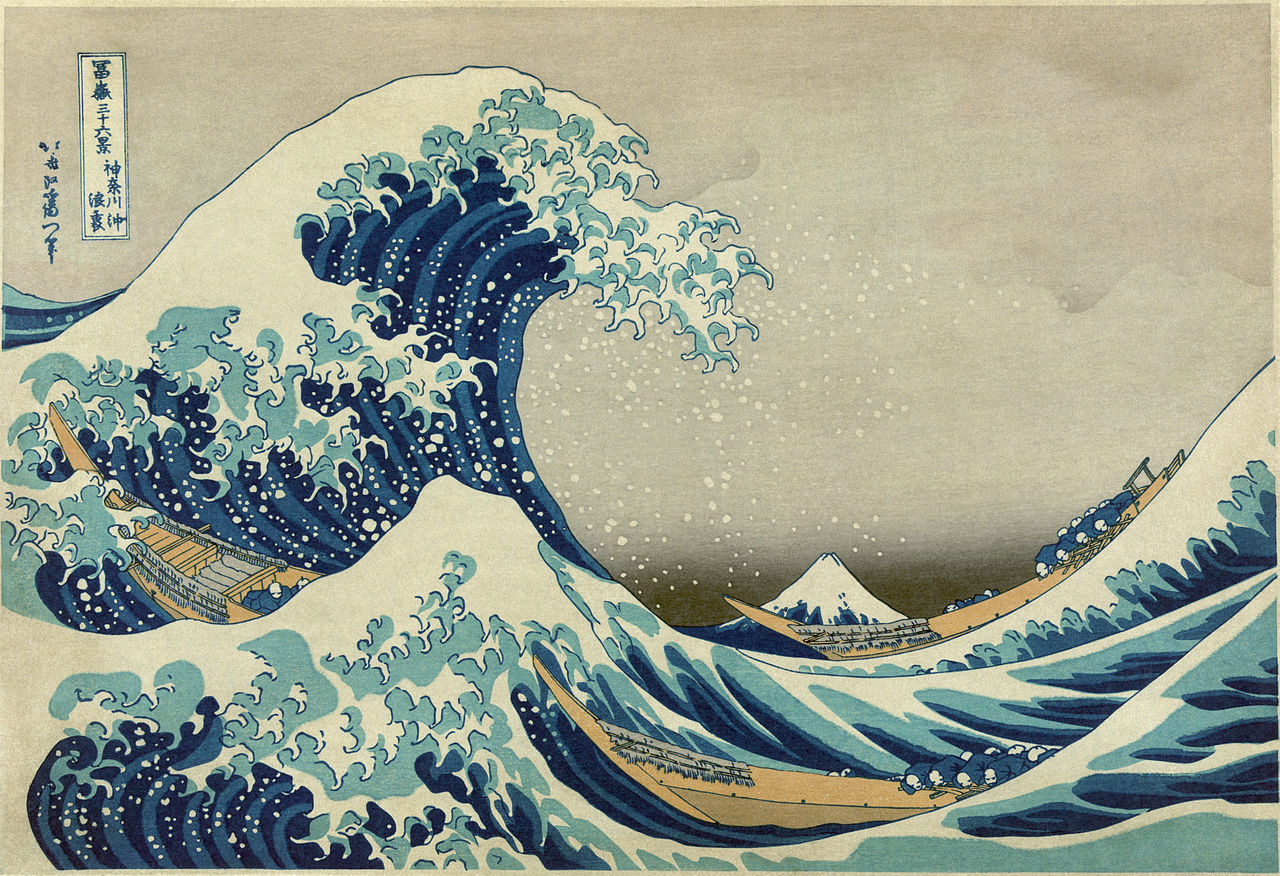 Katsushika Hokusai (1760-1849) was an incredible Japanese artist, ukiyo-e painter (meaning "pictures of the floating world") and printmaker of the Edo period. His most famous work is the The Great Wave off Kanagawa (above) which was created during the 1820's.
The Great Wave print was part of a series called Thirty-six Views of Mount Fuji, it was this series of works which brought him popular acclaim at home and abroad. The image has become synonymous with Japanese art throughout the world.
(Click images to enlarge)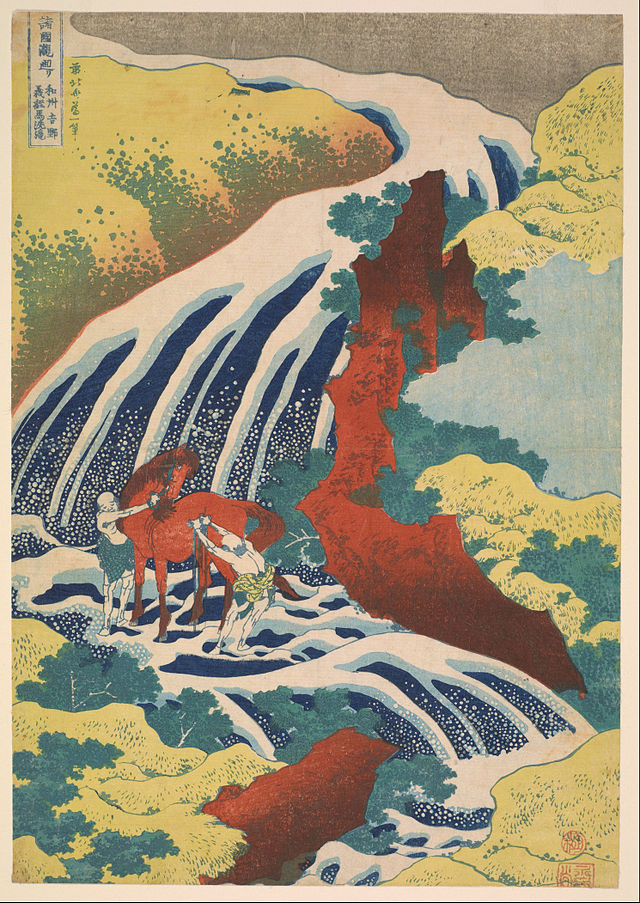 Born and raised in Edo (now Tokyo) Katsushika Hokusai probably learned art from his father who was a mirror maker for the Shogun. His father may have left him with skills and abilities but he didn't leave him with any material goods when he died, so it is assumed that his mother was a concubine.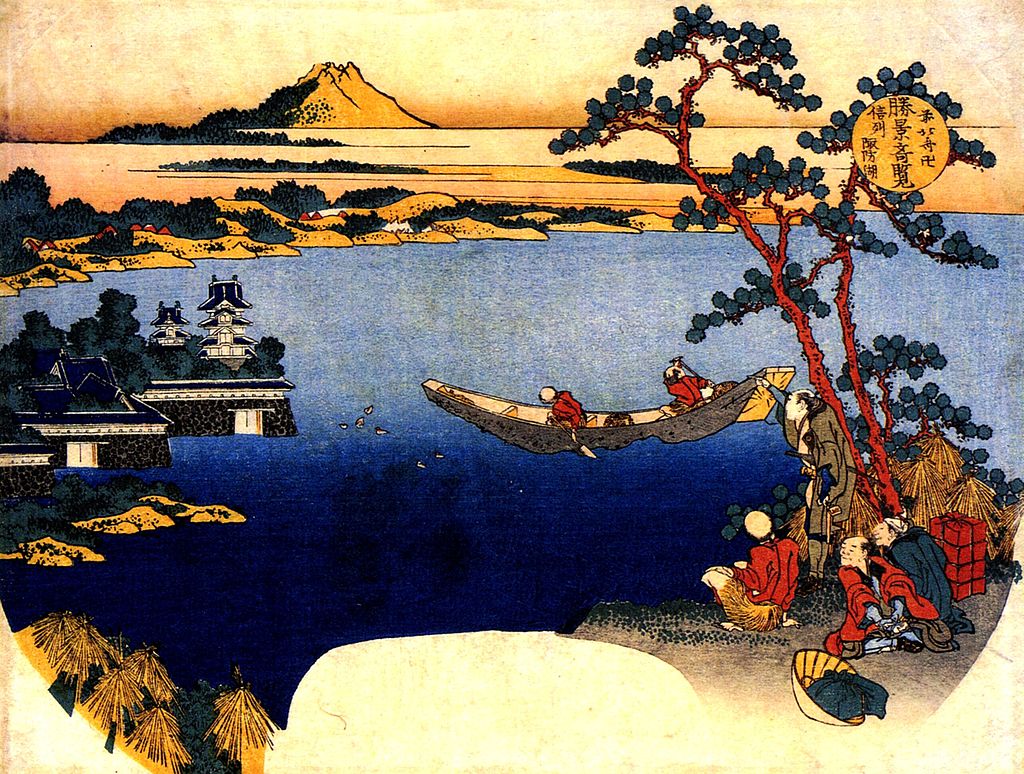 Japanese artists of the day often changed their names, Katsushika Hokusai was a master of pen names and changed his moniker more than 30 times throughout his life, often switching names with a change in artistic style.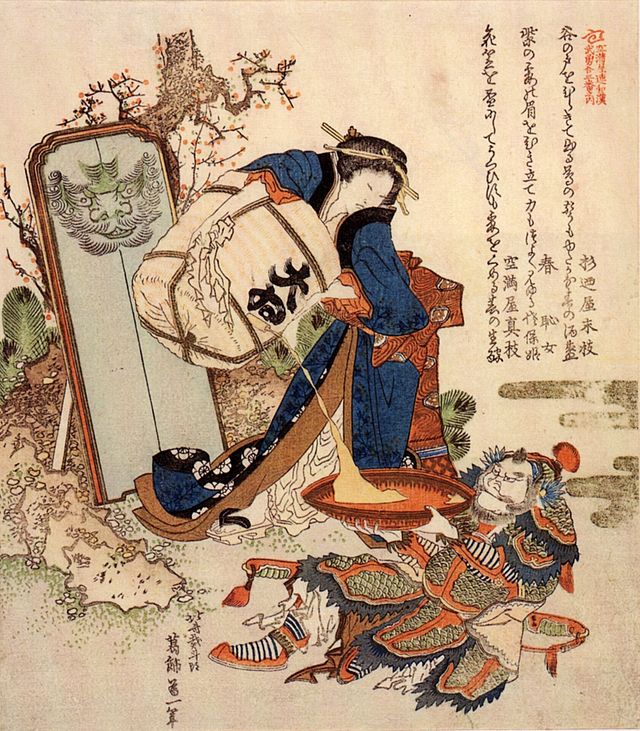 At the age of 18 he was accepted into the studio of Katsukawa Shunshō, a well renowned ukiyo-e artist of the era. Hokusai married twice, both women dying prematurely, and fathered two sons and three daughters.

As the 19th century drew close he changed his name to Katsushika Hokusai, the name which he is most famous for, and started his own art school.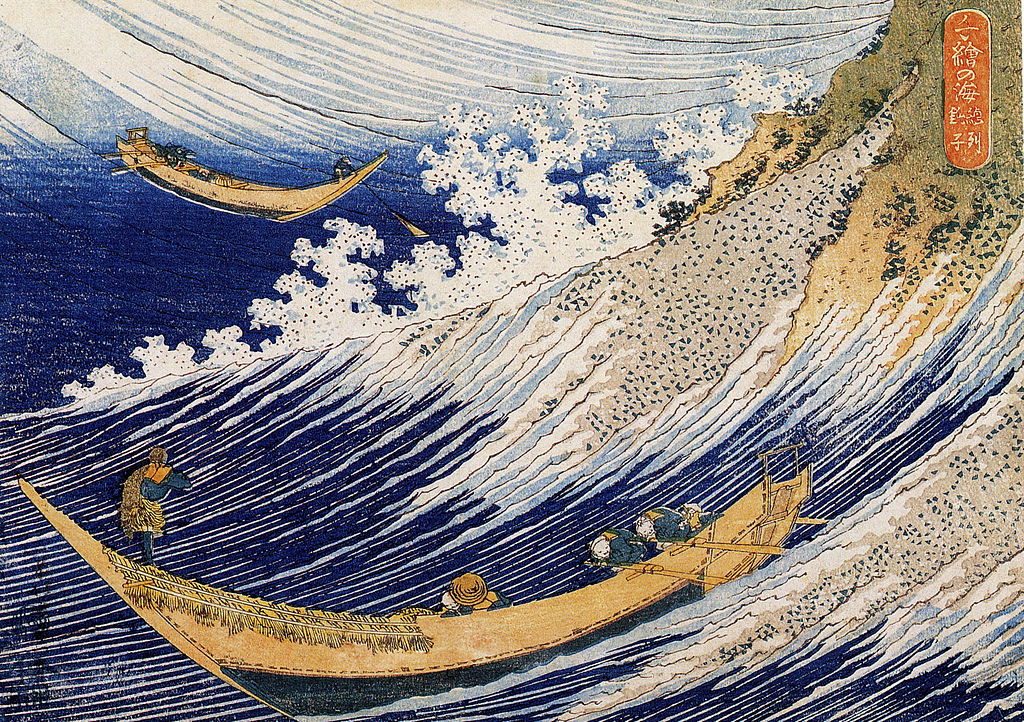 During a Tokyo festival in 1804, Hokusai created a portrait of the Buddhist priest Daruma said to be 600 feet (180 m) long using a broom and buckets of ink.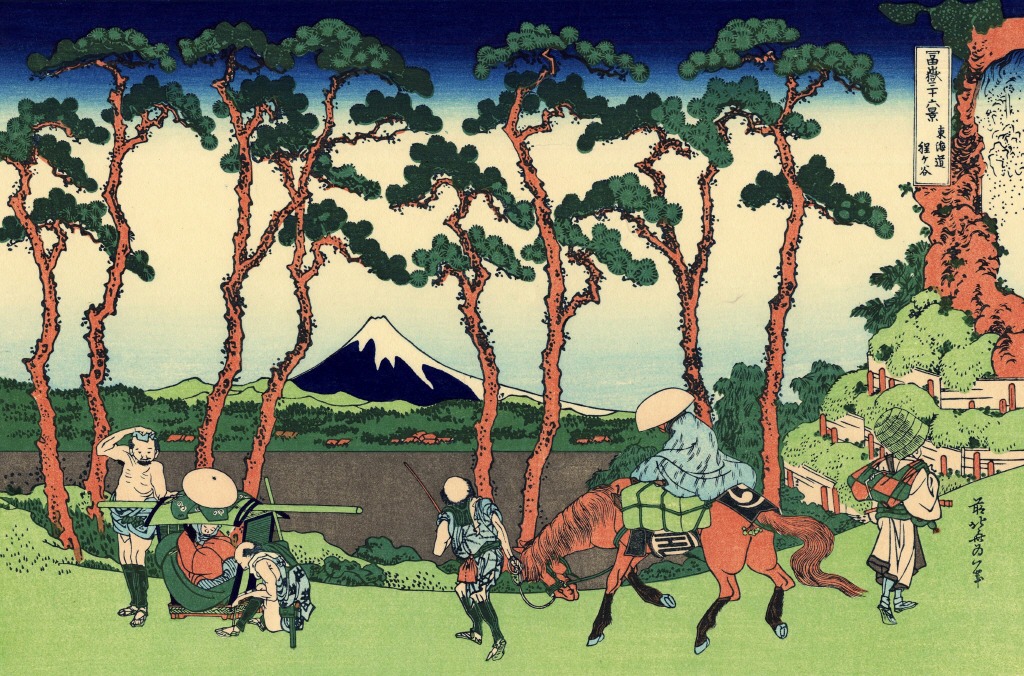 Another story about Katsushika takes place in the court of the Shogun Iyenari. He was invited there to compete with another artist who practiced more traditional brush stroke painting. Hokusai's piece, created in full view of the Shogun, started with a huge blue curve on paper, he then chased a chicken across it whose feet had been dipped in red paint. He described the painting to the Shogun as a landscape showing the Tatsuta River with red maple leaves floating in it. Katsushika won the competition.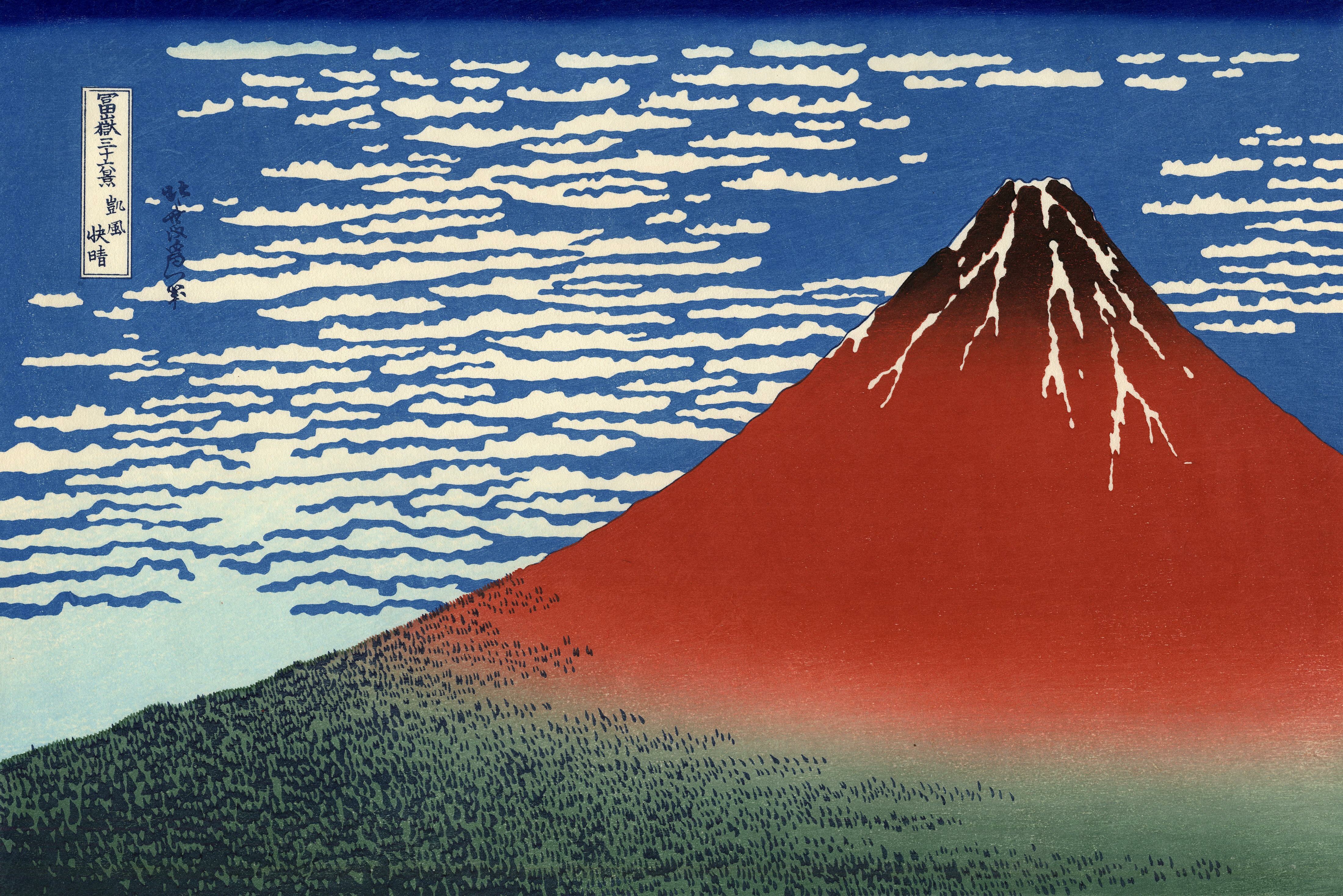 Later in life Katsushika adopted the name Gakyō Rōjin Manji  meaning "The Old Man Mad About Art". His fame slowly waned but his passion for painting certainly did not:
From around the age of six, I had the habit of sketching from life. I became an artist, and from fifty on began producing works that won some reputation, but nothing I did before the age of seventy was worthy of attention. At seventy-three, I began to grasp the structures of birds and beasts, insects and fish, and of the way plants grow. If I go on trying, I will surely understand them still better by the time I am eighty-six, so that by ninety I will have penetrated to their essential nature. At one hundred, I may well have a positively divine understanding of them, while at one hundred and thirty, forty, or more I will have reached the stage where every dot and every stroke I paint will be alive. May Heaven, that grants long life, give me the chance to prove that this is no lie.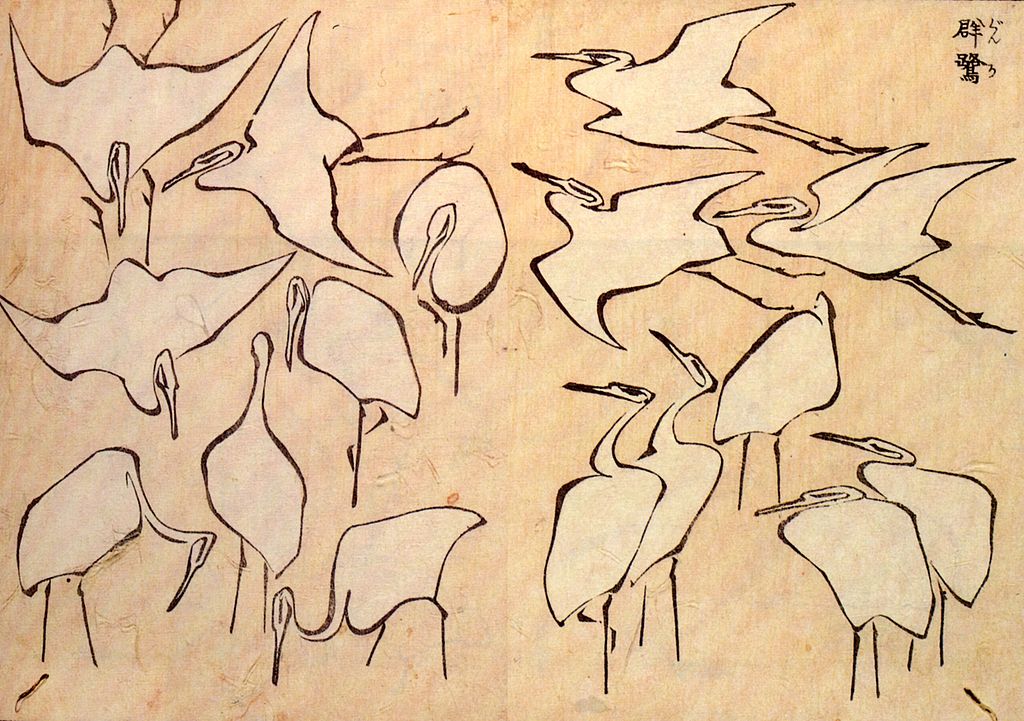 From his death bed in 1849 Katsushika's yearning to become a better artist still hadn't died down:
If only Heaven will give me just another ten years… Just another five more years, then I could become a real painter.

Unfortunately the 46 paintings which made up the Thirty-six Views of Mount Fuji (he added an extra 10 when he realised how popular the series was) were lost at sea, and many of his earlier works were lost in a fire at his studio. We're really quite lucky that we have as much of his art left as we do.
MORE JAPANESE ART:
NINGYO – DISTURBING JAPANESE MERMAIDS
VINTAGE POLITICAL POSTERS FROM JAPAN