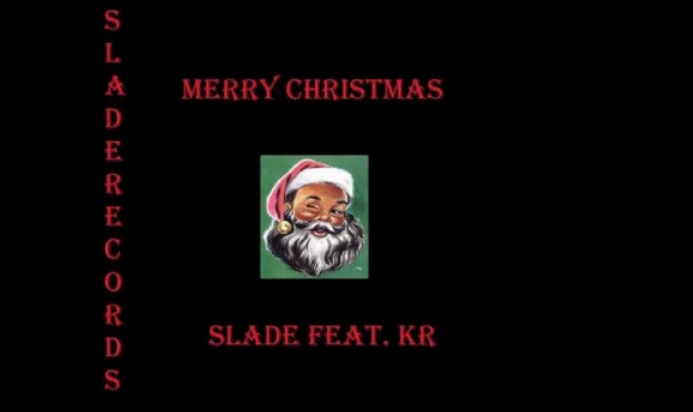 As you all know, I don't like to mock the afflicted, but sometimes, just sometimes it seems unavoidable. My brother sent me a link to his video yesterday, and I am truly grateful to him for this shower of seasonal good will.
According to my brother he was searching for the "classic" Slade Christmas tune when he unearthed this crock of audio cowpat. Instead of filling his ears with textbook Christmas vibes he subjected himself to what is quite possibly the worst Christmas song ever recorded.
Once you've listened to it, and I suggest you do listen to all of it, you will see why I am so proud of my little brother for this find.
The only thing that makes me feel a little bit sad is that this musical gem seems to be the only video that uploader Slade FeatKr has shared with the world.
If you ask me, a man of such talent should be legally obligated to share more Christmas cheer with us here on earth.  Get. A. Load. Of. This…
Now that's the sort of seasonal joy I want to spread. It has to be at least in the top 10 of worst Christmas songs ever don't you think? HAPPY CHRISTMAS ONE AND ALL.
NEXT:
VIDEO OF THE MOST AWKWARD CHRISTMAS PARTY EVER
RED CRAB MIGRATION OF CHRISTMAS ISLAND