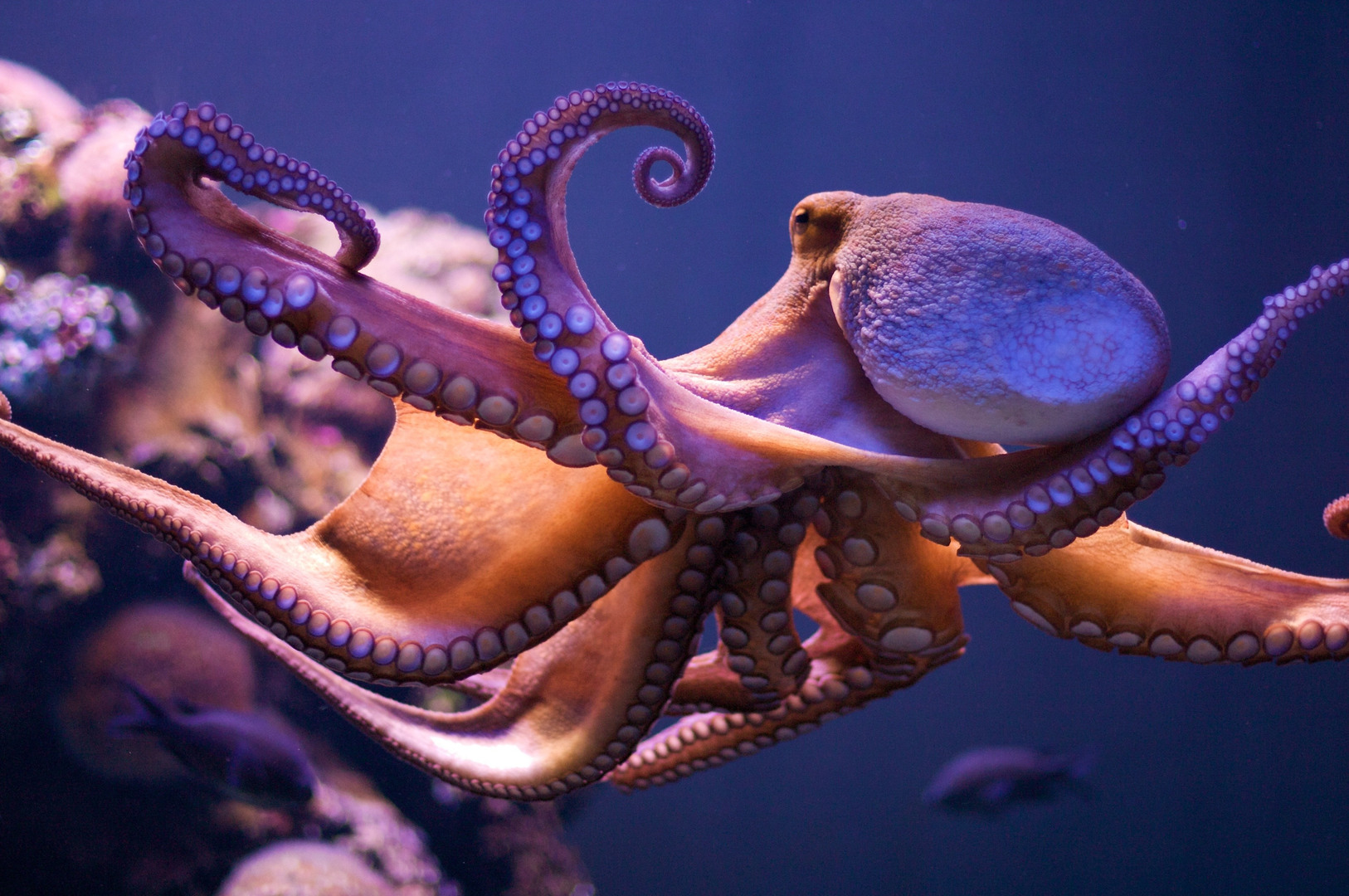 Octopus are masters of disguise. I covered some of their skills in a post about the best camouflage in nature a little while back, but this video is something else. Today I came across this video showing the most impressive colour change in an animal I have ever seen.
The footage shows an octopus being unceremoniously yanked out of the sea and lobbed onto the floor of the boat. Instead of lying down and accepting his (or her) fate this octopus styles it out like a Lord.
Don't you just wish you could colour change like this dude? How useful would that be? Well, maybe not that useful. But consider this: you're receiving a telling off from your boss / partner / parent / random stranger. Instead of arguing back or crying, you simply change into the colour of the wall behind you. Sure, they'll still know you're there but it would spin them out, right? I mean, could you maintain a rage filled rant if the person you were spouting off at changed colour to match your paisley wall paper? I doubt it.
So here's another wonder of biology:


MORE INCREDIBLE NATURE:
THE SAILFISH – FASTER THAN LINFORD CHRISTIE
PLATYPUS: SUPER WEIRD CREATURES WITHOUT NIPPLES