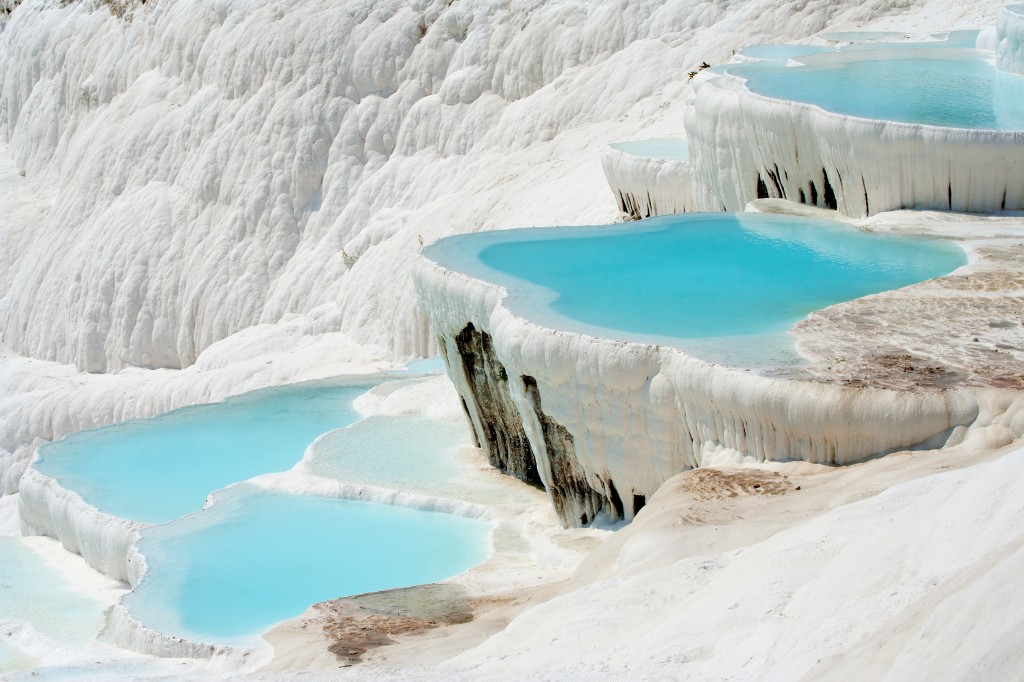 Pamukkale hot springs in Turkey looks like an alien landscape, now, I know that's not the first time I've used that comparison but you have to agree this place looks bonkers, right?
Pamukkale means "cotton castle" in Turkish for obvious reasons, although I think if this place had been discovered anywhere further away from the equator it might have been called snow castle rather than cotton.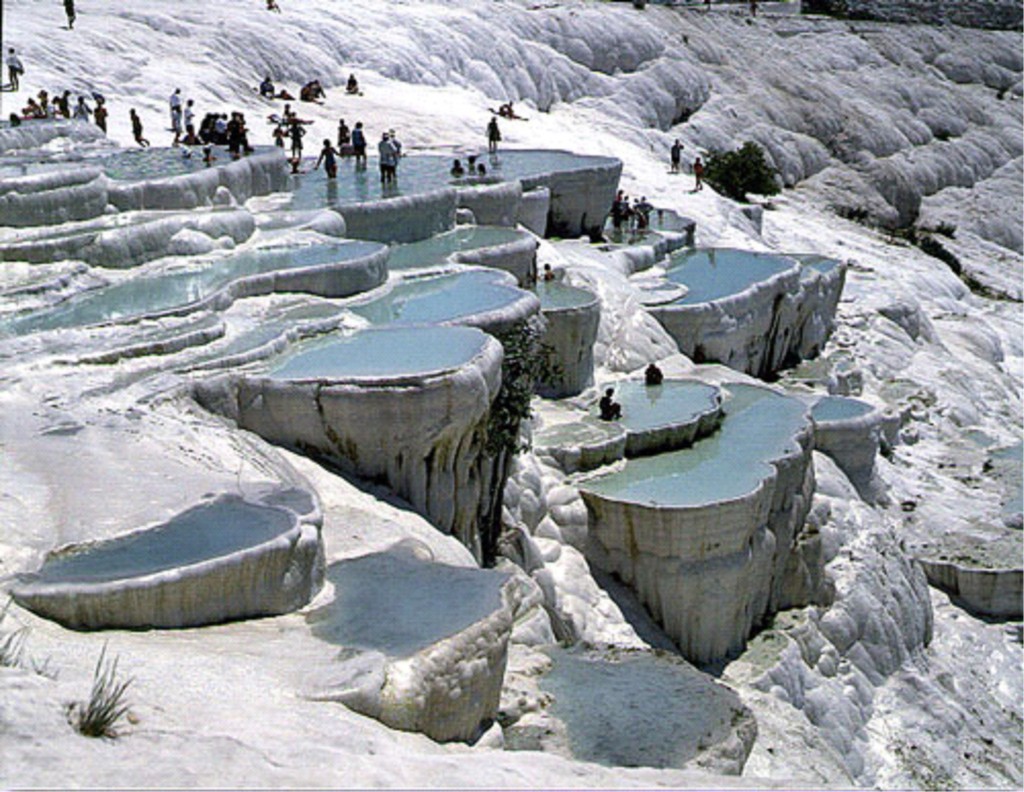 People have bathed in these warm pools for thousands of years.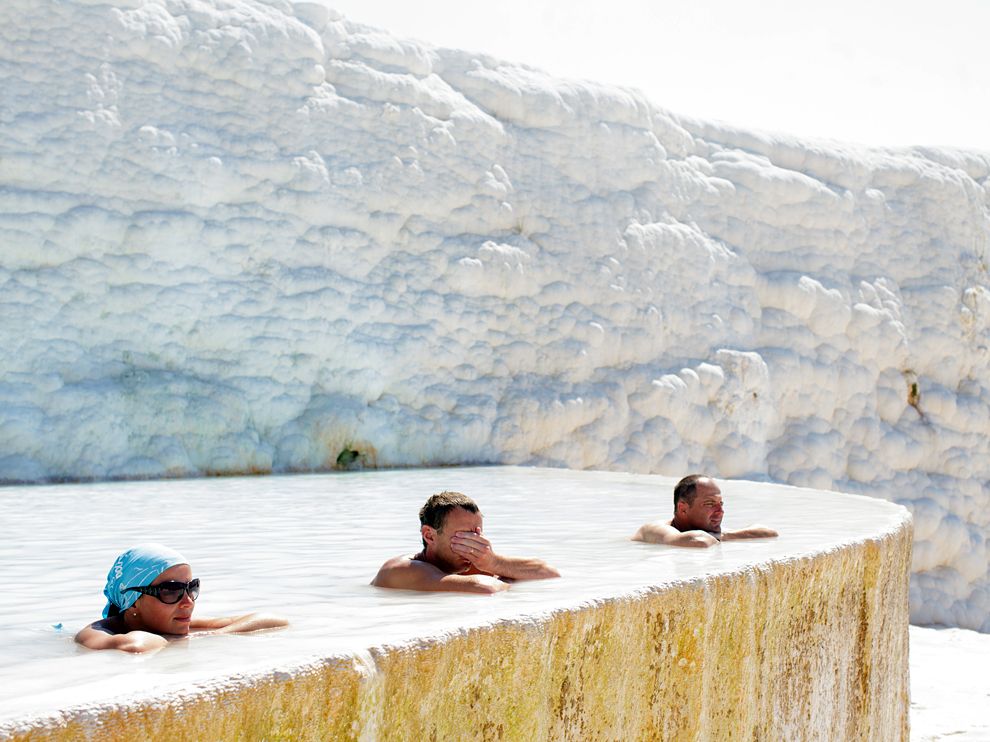 The terraces are made of travertine, which is a sedimentary rock produced from the minerals in the springs.
An ancient Greco-Roman and Byzantine city – Hierapolis – was built at the site, but when hotels moved in in the 60's they heavily damaged the remains of the castle and surrounding buildings. The hotels were eventually demolished because they were draining water from the natural pools to fill their swimming pools and slowly destroying this natual wonder.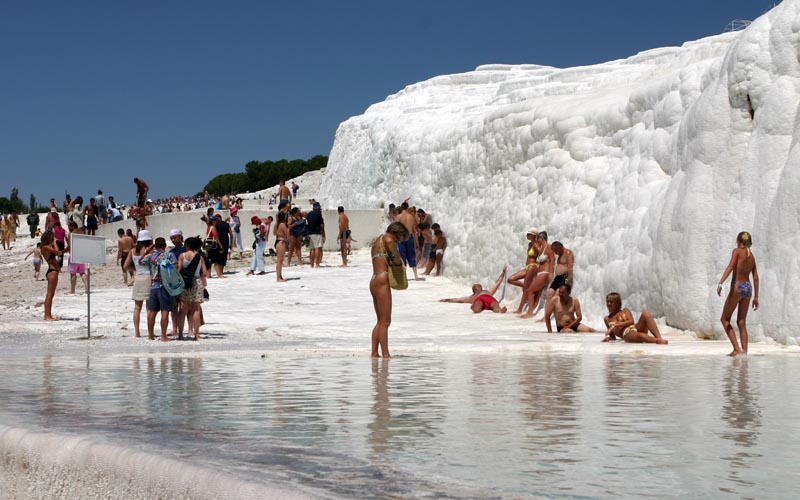 Pamukkale is now a World Heritage Site and so it's protected. You aren't allowed to wear shoes in the pools, they've stopped people riding motorbikes over it (what kind of a nutter would ride a motorbike round these pools?) and the road has been destroyed to cut down on pollution.
MORE ALIEN LANDSCAPES:
OLYMPUS MONS: THE BIGGEST VOLCANO IN THE SOLAR SYSTEM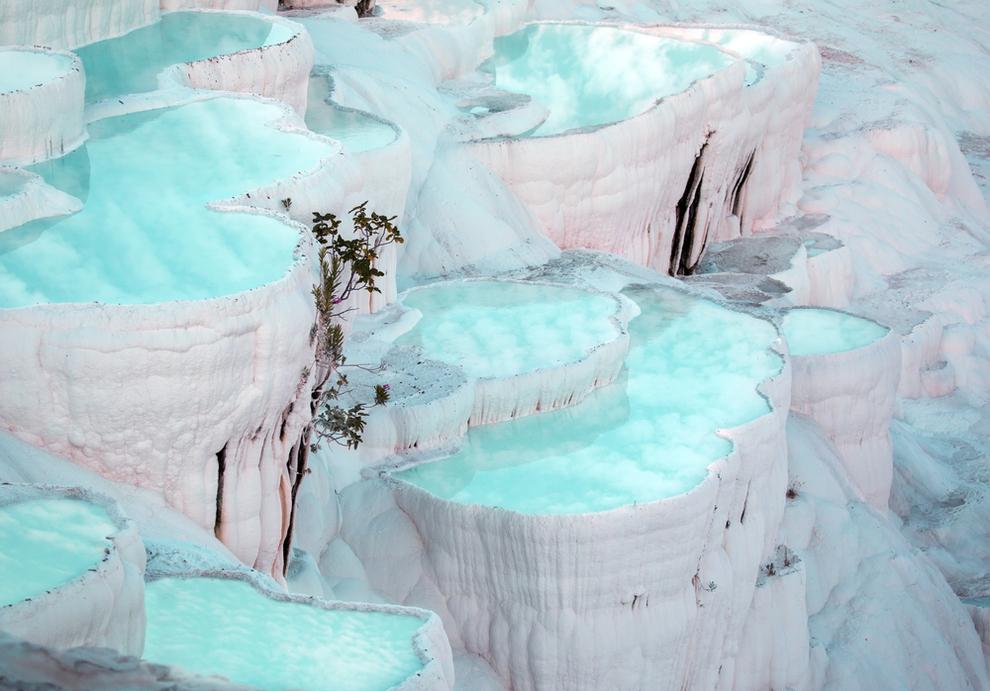 The white rocks are produced when water that is supersaturated with calcium carbonate, reaches the surface and carbon dioxide de-gasses from it depositing calcium carbonate in the process. I haven't really got a good understanding of what's going on there but it's a pretty amazing looking place.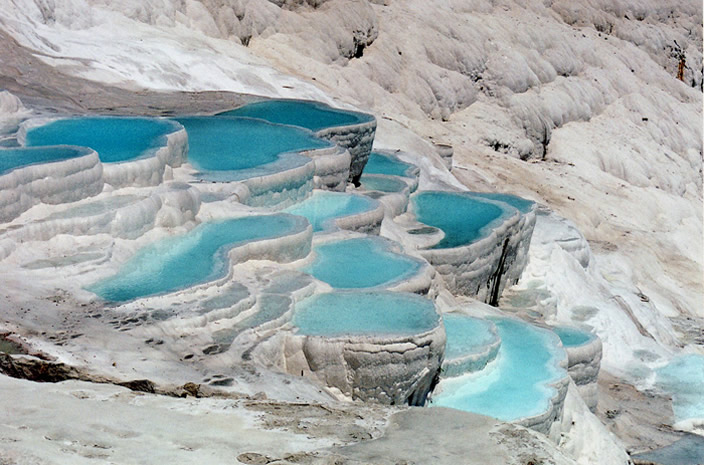 More images on next page…