Deltadromeus: D. agilis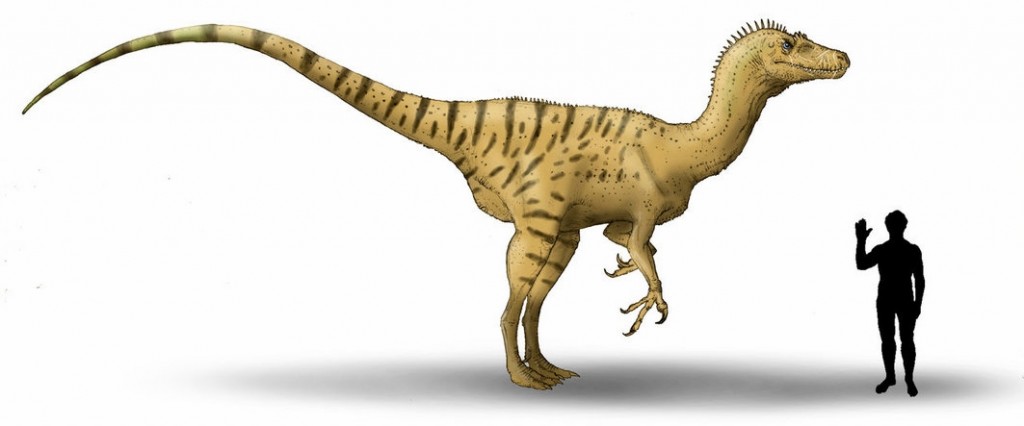 This large ceratosaur was active in North Africa about 95 million years ago. It is estimated to have been around 8 metres in length. No skull has yet been found, despite this fact it's easy to find so-called "Deltadromeus teeth" in Moroccan rock shops.
Sauroniops: S. pachytholus

Sauroniops were impressive bipedal predators from the Late Cretaceous named after the "Eye of Sauron" from the Lord of the Rings. This literary reference comes from the initial discovery of just a single eye socket.
Sigilmassasaurus: S. brevicolis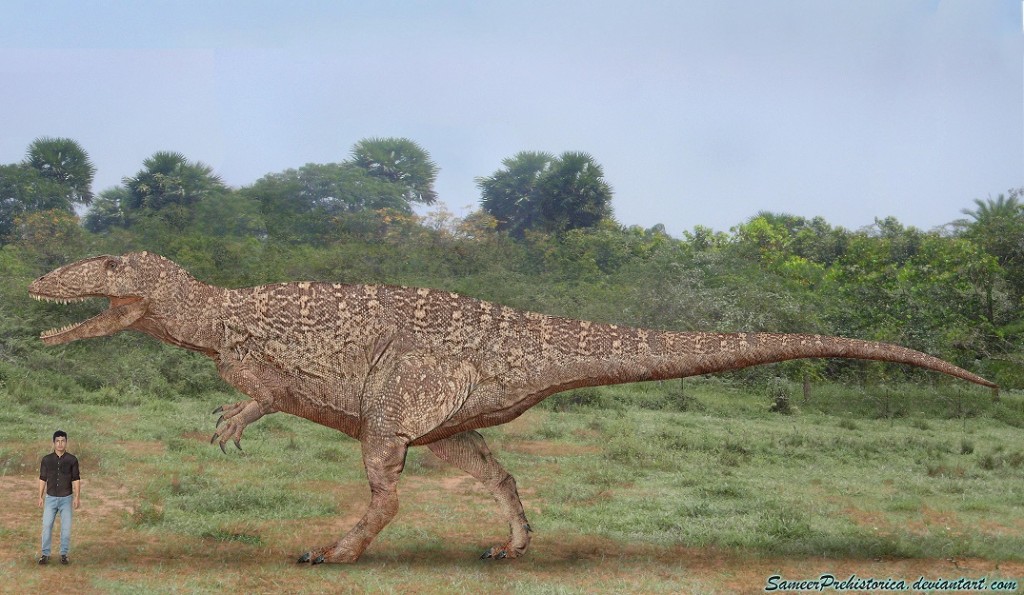 Sigilmassasaurus is an extinct genus of tetanuran theropod dinosaur that lived approximately 100 to 94 million years ago, during the middle of the Cretaceous Period. He is described as being of "moderate" size.
Spinosaurus: S. aegyptiacus & S. maroccanus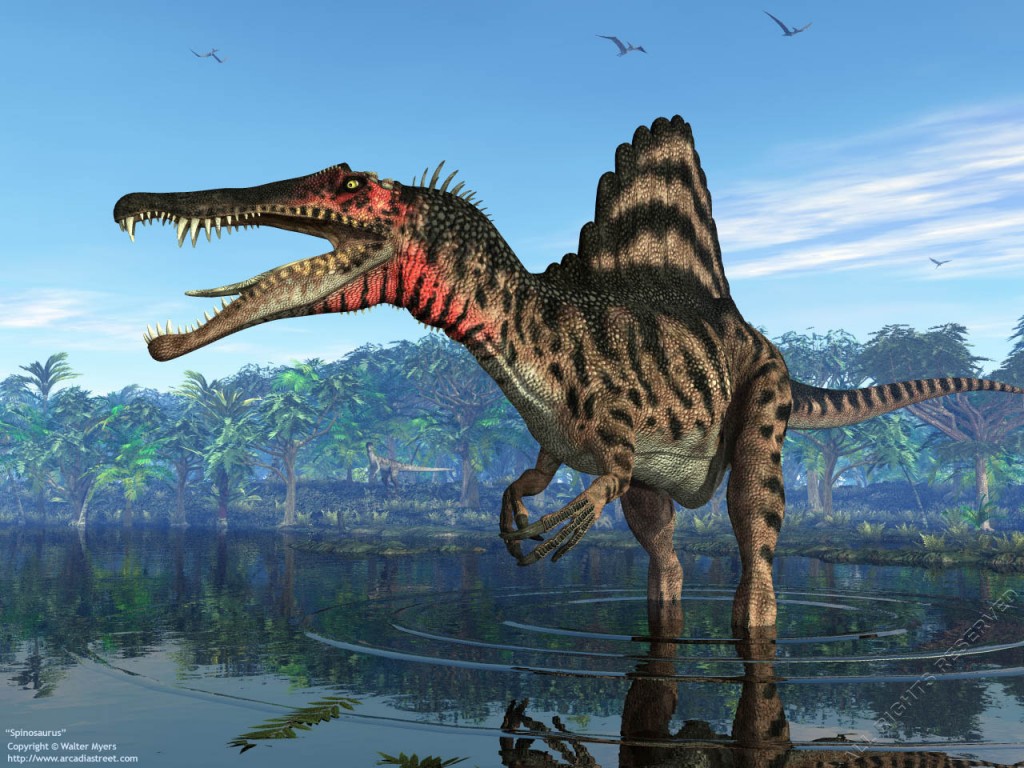 Hanging about around 112 to 97 million years ago Spinosaurus are considered the largest carnivore ever to have roamed about on earth. Spinosaurs are estimated to have reached 18 metres in length and possibly weigh up to 20 tonnes, mix that with a huge crest along their spine and you've got yourself a scary looking meat eater. Here's a size comparison for you (click to enlarge)…

Although the mighty beasts described above dwelled in the Kem Kem region aeons apart, they make a pretty impressive back catalogue.
MORE DINOSAURS:
THE KING OF GORE + GIANT PLATYPUS
DINOSAUR IMAGERY AND TALL TALES
FOUR WINGED DINOSAUR FOUND IN CHINA