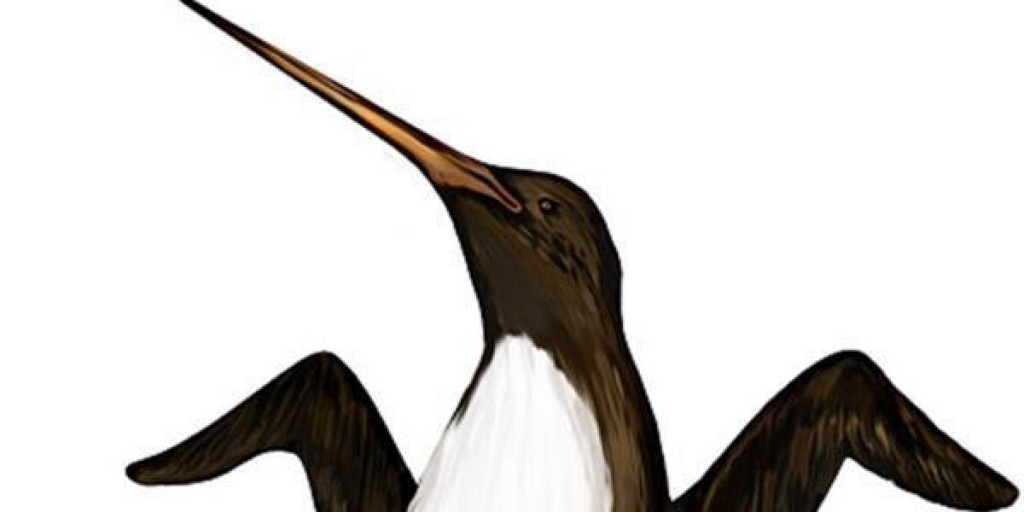 Paleontology doesn't get reported in the media much unless they find the biggest or weirdest or most frightening thing EVER. And that's what's happened here. Recent discoveries in the frozen South have found the largest penguin ever recorded. Palaeeudyptes klekowskii or the Big Klekowskii as it has been dubbed.
The mega penguin, unearthed in Antarctica was over 6ft (1.6 m) tall, possibly even as tall as 6ft 6in. Of the extant species of penguin, the emperor penguin is the largest at 1.1 m tall and weighing around 90 lbs. The Big Klekowskii weighed in at an estimated 250 lbs, utterly dwarfing its distant, flimsy relative.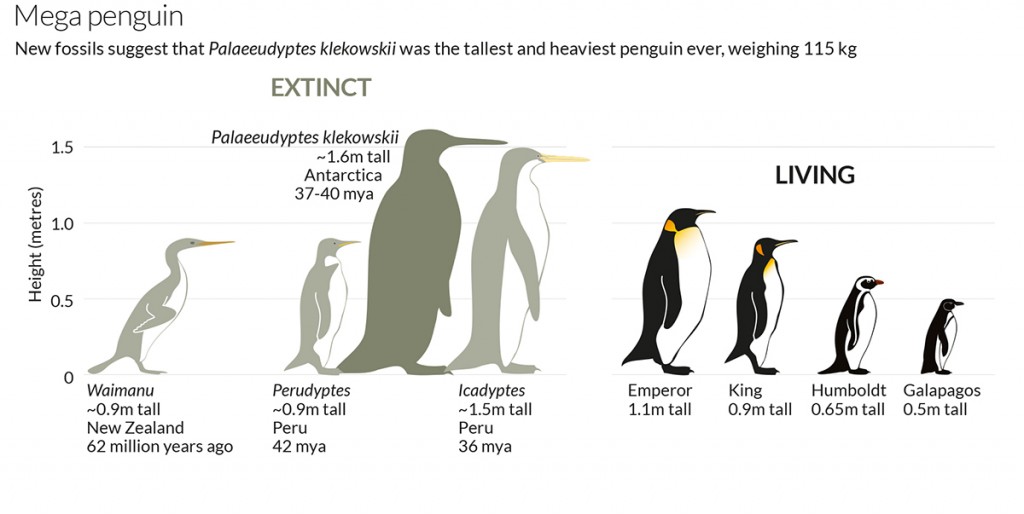 The fossils of the behemoth were found on Seymour Island, off the Antarctic peninsula and date to around 37 – 40 million years ago. Seymour Island and its archipelago were thought to be a slightly more pleasant temperature millions of years ago, more like the temperatures at the tip of South America today.
As a general rule, the bigger a penguin is, the deeper it can dive and the longer it can hold its breath; so extrapolating from existing species it's possible that Palaeeudyptes klekowskii could hold its breath for 40 minutes at a time. Good lad.
MORE PALEO STUFF:
KING GORE & THE GIANT PLATYPUS
LONGEST, HEAVIEST AND SMALLEST DINOSAURS
EVOLUTION AND VESTIGIAL ORGANS