Kyrgyzstan is another one of those countries that I know the name of but couldn't spell. I took interest in the place today and found some impressive and intriguing pictures of the place.
Kyrgyzstan is bordered by Kazakhstan to the north, Uzbekistan to the west, Tajikistan to the southwest and China to the east. Its capital, and largest city, is Bishkek.
Kyrgyzstan is about the same size as Great Britain, nearly 200,000 square kilometers in total. It is landlocked and predominantly mountainous. It's had its fair share of ups and downs; ups and downs which are by no means over. There are various inter-ethnic beefs, revolts, economic troubles (they're one of the poorest Central Asian countries) and political infighting.
Kyrgyzstan were under Soviet rule from the early 1920's to the 1990's. Literacy and general quality of life was improved greatly when the Soviets initially took over; and, despite Stalin's stranglehold on the culture of his homeland, he allowed the Kyrgyz to maintain much of their heritage and practices. The population is around 5.6 million with only a third living in urban areas. To put that into perspective that's like a little over half the population of London living in an area almost as big as Great Britain. So they've got some leg room, which is nice.
I've split these photos into four sections: people, landscapes, buildings and animals. Have a gander…
Buildings In Kyrgyzstan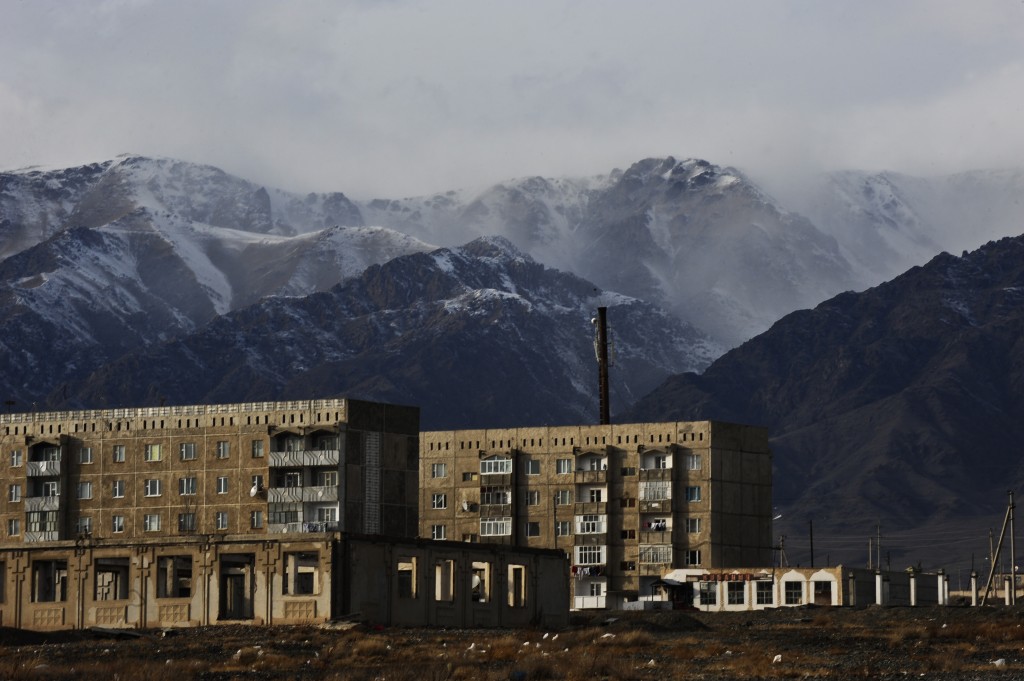 Landscapes on the next page…