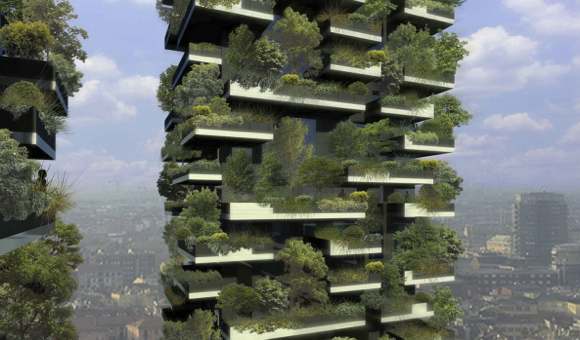 Milan's vertical forest is a pair of residential towers in the regenerated area of Milan between Via Gaetano de Castillia and Via Federico Confalonieri. The towers are the brain child of architects Stefano Boeri, Gianandrea Barreca and Giovanni La Varra.
Building started in late 2009 and is now nearing completion. Bosco Verticale itself is pretty standard from what I understand, but it's the exterior that makes it interesting. The two towers that comprise the vertical forest will house 1,280 tall plants and 920 short plants, using 50 species in total. The number of plants were calculated to match the amount of life you might find in one hectare of woodland.
The only difference to the building as a structure is that it's had to be reinforced to take the additional load of a mid-air woodland.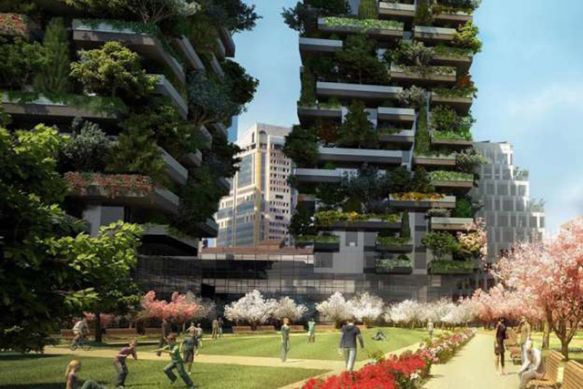 The idea of Bosco Verticale is to create a towering forest within a polluted city. Of course it looks pretty, but the plants will also have some more practical uses. The trees will shade the apartments in the summer, lessening the need to use air conditioning; and in the winter they will help trap warmer air next to the building, minimising the need for heating.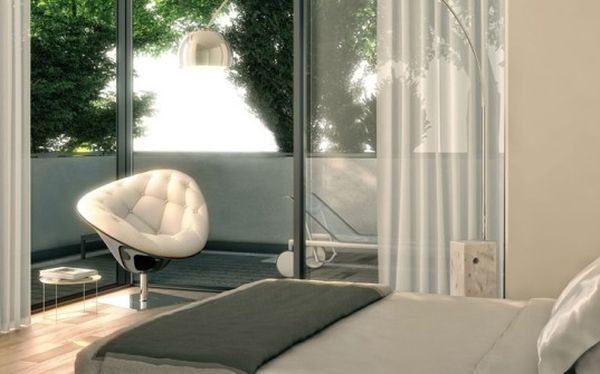 On top of the temperature bonuses in the vertical forest, you get the benefit of having natural air filters right by your windows and a hedge is a pretty good way of blocking out the sound of a city too.
Here's what it looked like in June 2013: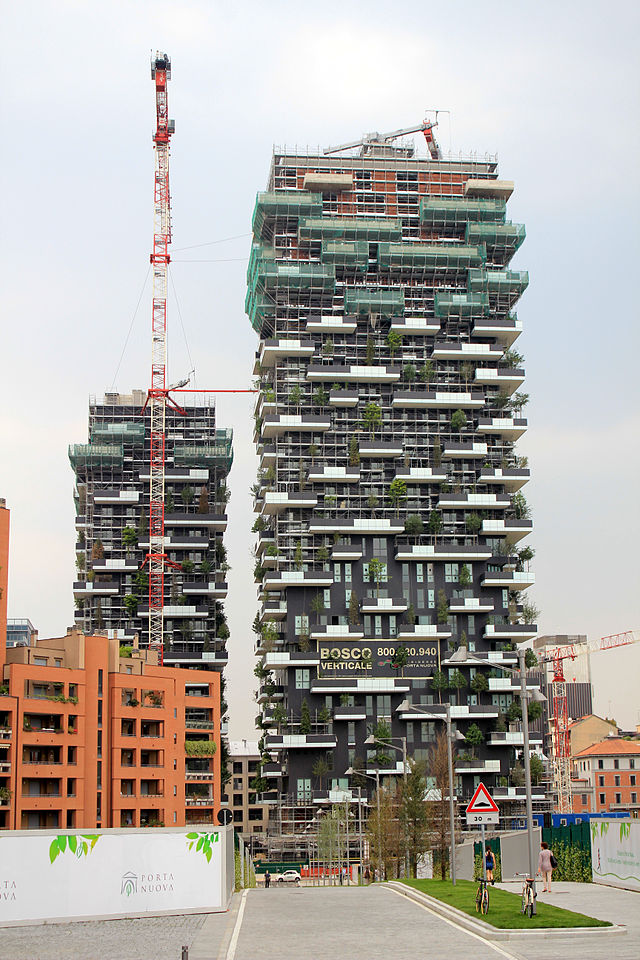 Bosco Verticale is now complete, the plants are in and growing. Here's what it looks like as of June 2014: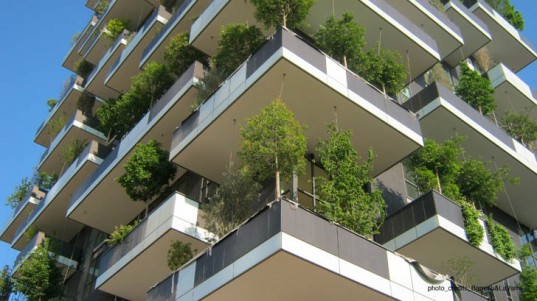 Well on its way to being a lovely bit of revolutionary building design.
MORE:
NORTH KOREAN FUTURISTIC ARCHITECTURE
ENVIRONMENTALLY SOUND MOSS GRAFFITI