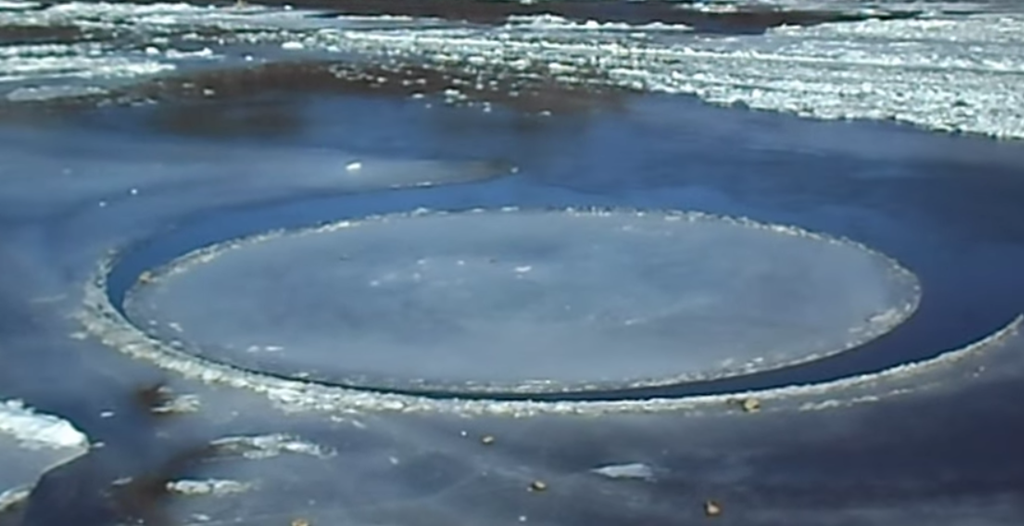 This odd phenomenon was spotted in Kuban River in Russia's North Caucasus region. Some viewers have assumed an alien hand must be involved in this "miracle". I expect there's probably a better solution though, don't you?
Whatever it is it certainly does look strange. I'm imagining it's due to some kind of odd underwater currents, that's the simplest explanation, but if you wanna run with "Underwater 5D Atlantis Dimension Wormhole" or something then fill your boots.
It seems odd to see a perfect (or near perfect) shape in nature. Having said that, natural physics and mechanics do sometimes favour circles and balls, like planets and rain drops and those odd stone balls on Champ Island.
Whatever's going on beneath this mesmerizing circle of ice it's well worth a look. Maybe it's the Russian equivalent of crop circles?
MORE ODD STUFF:
MYSTERIOUS STONE BALLS OF CHAMP ISLAND
MOST DANGEROUS FORT IN THE WORLD – INDIA