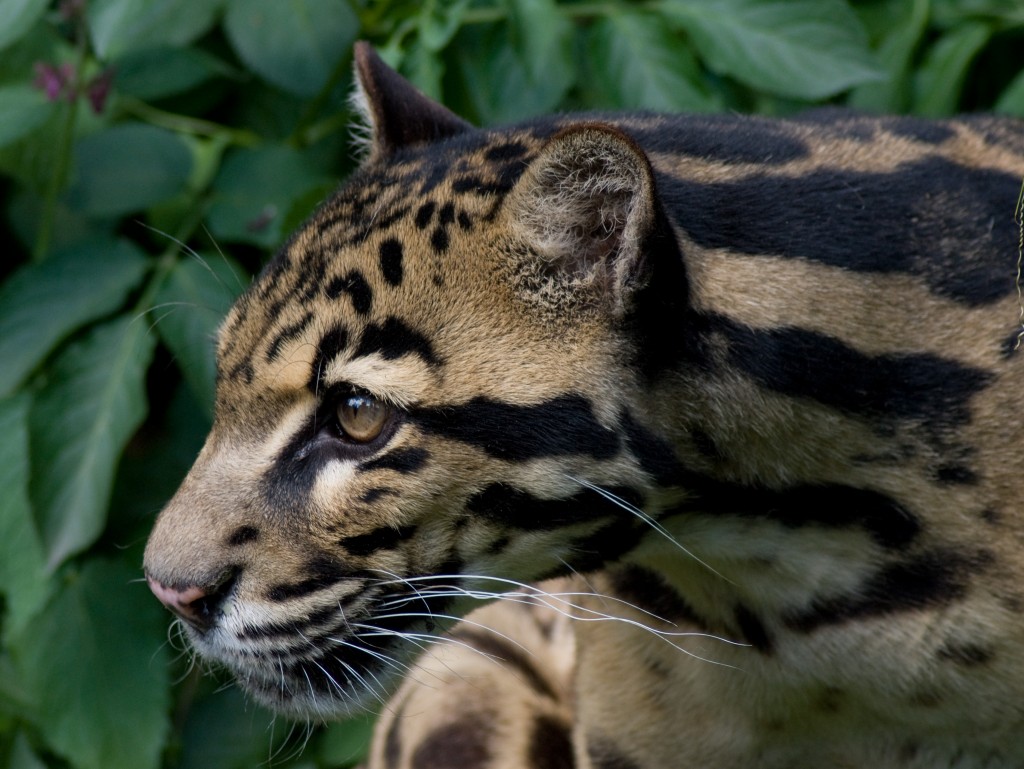 The beautiful sunda clouded leopard, or Sundaland clouded leopard (Neofelis diardi), dwells in the hot and humid wilds of Borneo and Sumatra. There are less than 10,000 individuals thought to be in existence and declining so they're officially considered vulnerable. In 2006 they were first scientifically recognised as being distinct from the clouded leopard (Neofelis nebulosa) of the Himalayas, Southeast Asia and China.
This stocky cat is the biggest in Borneo and wields two-inch canines; two inches certainly doesn't win any records, but in proportion to skull size it means that this Borneo cloud moggy has the biggest canines in the feline world.
Sunda clouded leopards prowl around in lowland rainforests, generally below 1,500m at the high end. Their main population base is in Borneo, in Sumatra they are much less populous, quite possibly because they share their jungles with the much larger Sumatran tiger.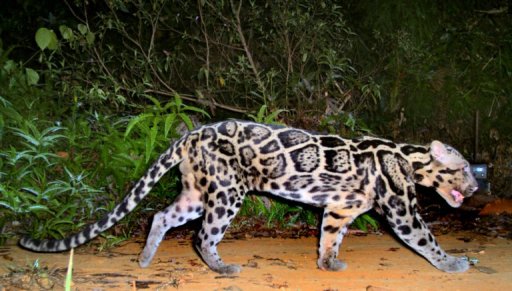 Not too much is known about the Sunda clouded leopard's habits and lifestyle. He's a private type of cat and very rarely seen. Using the jungle as his stamping ground makes him doubly hard to watch and to follow.

As mentioned at the top, these Sunda clouded leopards are rare and declining. Guess why? Yup, deforestation. High level predators that depend on the forest are particularly sensitive to shrinking habitat. Borneo has one of the highest deforestation rates in the world. In the 80's three-quarters of the island was forested, by 2005 only about a half of the island still had its original covering.
MORE CATS:
HERCULES THE LIGRE: BIGGEST CAT IN THE WORLD
SUPERHERO CAT SAVES BOY FROM DOG
The call to save the rainforests has largely died away in the media's focus. A few years back "save the rainforests" was the sort of "cool" thing to be concerned about. Because us humans are so quickly bored we tend to drop issues once we've heard about them for a while and move on to something new and exciting like global warming or whatever, then once we've had enough of that we'll move on to the next fad to cry about.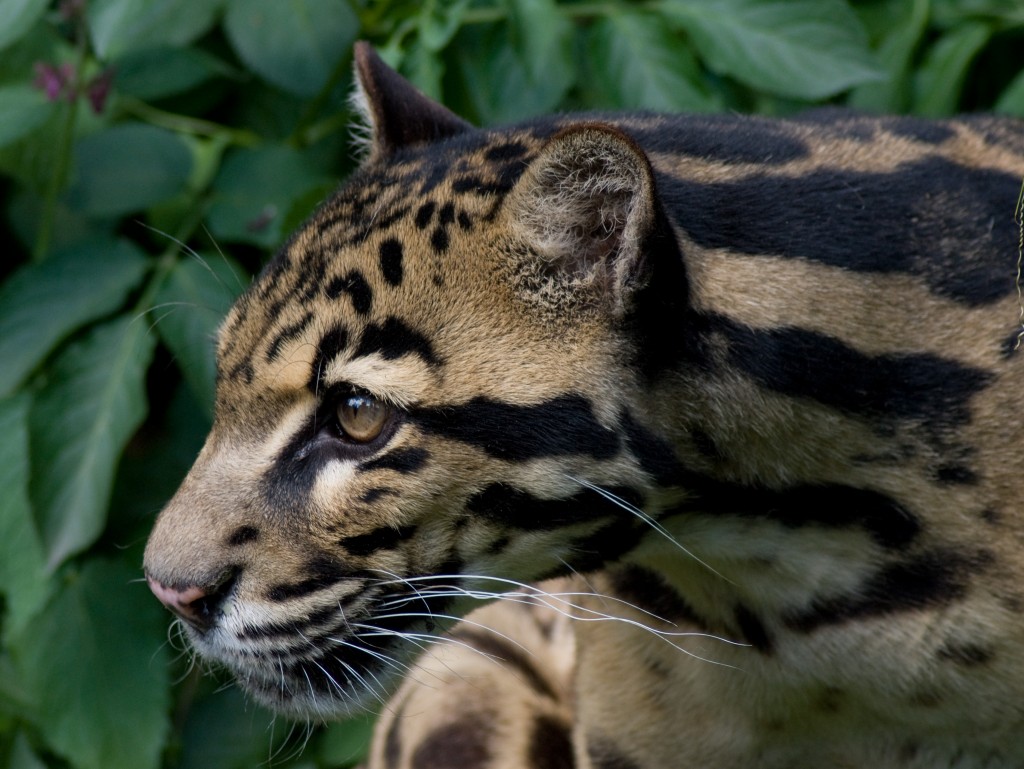 But the forests are still getting chopped down to keep our arses clean. There's lots of ways to help, but if we all just made the change to recycled toilet paper imagine how many trees that would save? Having said that, recycled toilet paper won't save the Sunda clouded leopard because the main reason for chopping down the jungle in Borneo and Sumatra is to make way for palm plantations. So we'll have to stop buying stuff containing palm oil instead and that's a lot trickier.
Palm oil is one of the most versatile plant products in the food industry so it's used ubiquitously. Here's a tiny snapshot of things that contain palm oil products just to give you an idea of the scope of the problem:
That's pretty depressing isn't it?
Thankfully the Sunda clouded leopard is now protected. So hopefully they'll stick around.
MORE CATS:
INSIDE A WILD CAT BREEDERS HOUSE