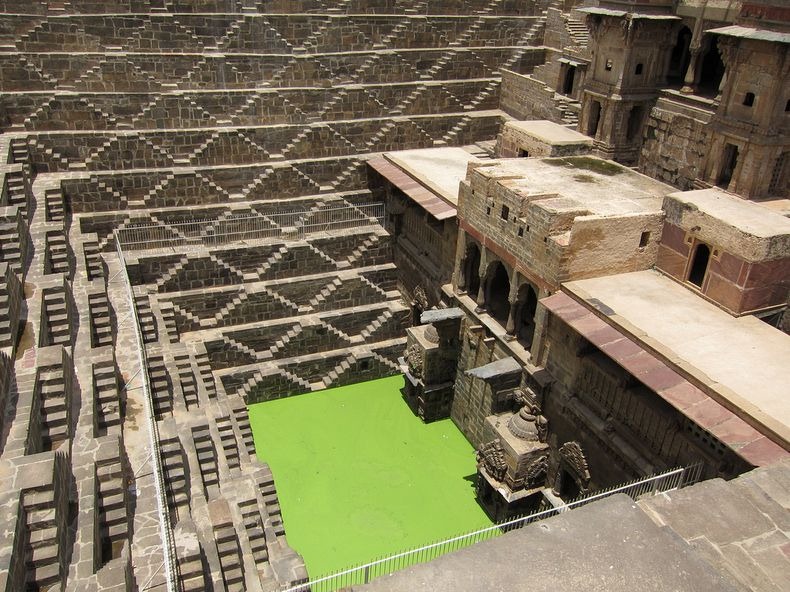 Chand Baori is a "stepwell" in the village of Abhaneri near Jaipur in the Indian state of Rajasthan. It was built at some point between 800 and 900 AD as a pristine monument dedicated to Hashat Mata, a Goddess of Joy and Happiness.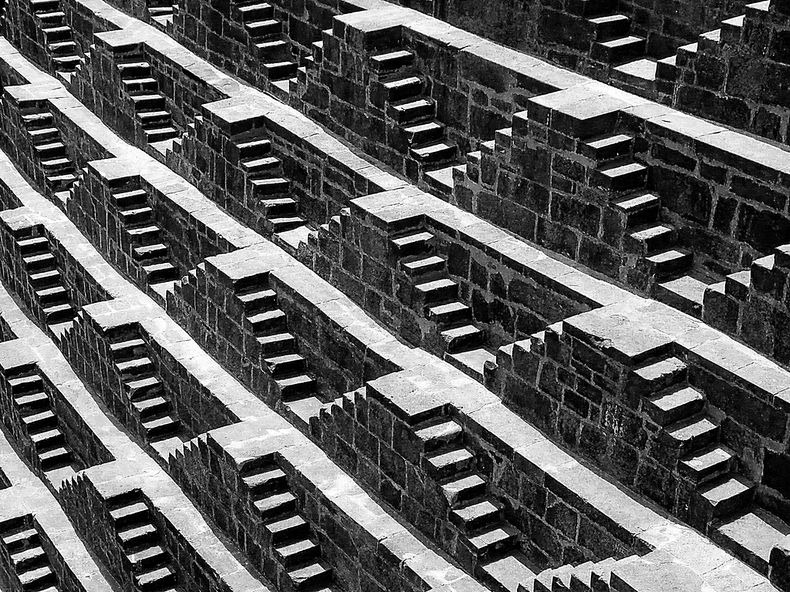 Rajasthan has a particularly hot and dry climate and the stepwell has been perfectly designed to conserve water, but also to keep the surface of the water a good few degrees cooler than the surrounding air. Rajasthan's climate gives them ample supply of water, but unfortunately this water all comes at once in the form of a monsoon. Unless its trapped somehow it simply dissapears which must have been pretty frustrating before the invention of the stepwell.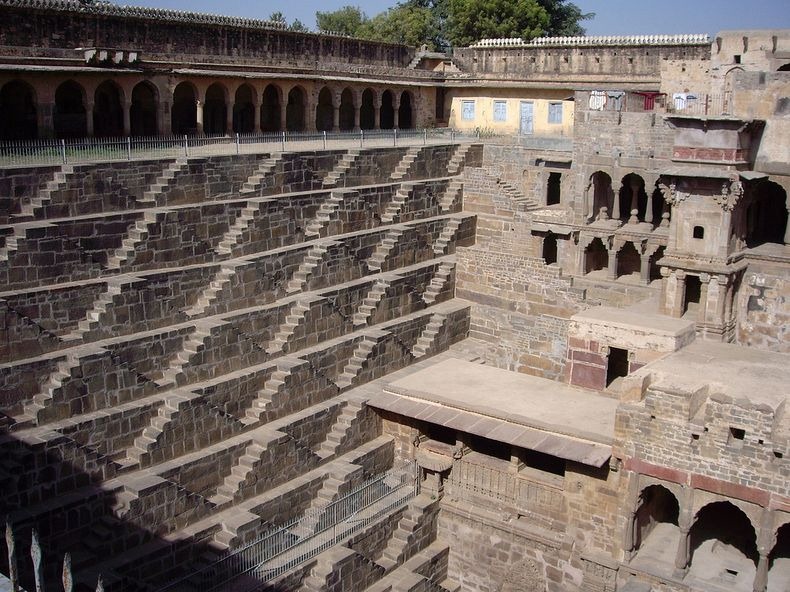 Chand Baori is considered to be the largest stepwell in the world comprising 13 stories, spanning 100 ft and 3,500 narrow steps. It was built under the watchful eye of King Chanda of the Nikumbha Dynasty. The stepwell is sat opposite a temple and has probably been a community hub for 1000 years or more, offering them water and also somewhere cooler to relax. As the colour of the water at the bottom tells you, it's not in use anymore.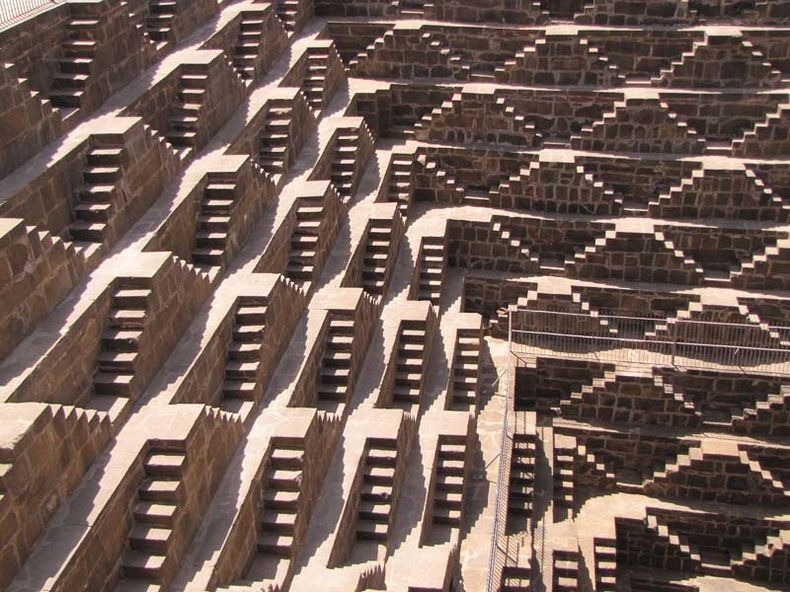 MORE OLD STUFF:
KALVANTIN DURG: WORLD'S MOST DANGEROUS FORTRESS
CAPPADOCIA: A GEOLOGISTS DREAM
MAGNIFICENT MARBLE CAVES OF CHILE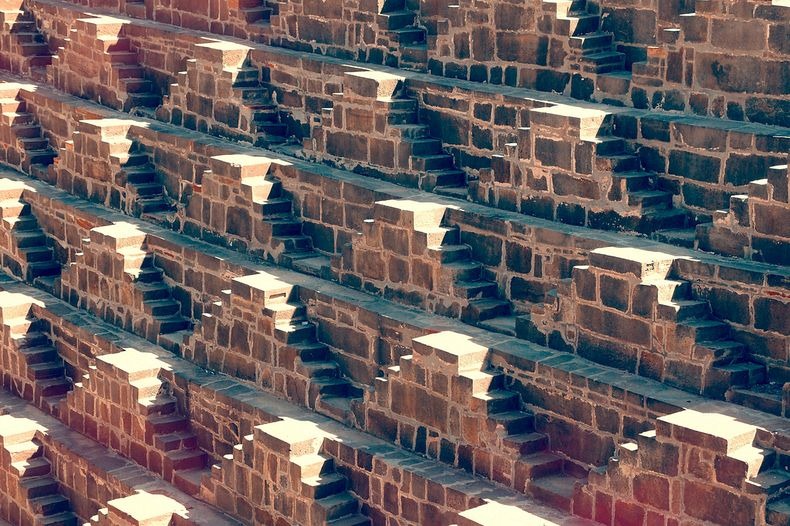 Stepwells, also known as baori and bawdi are unique to India. They were first built around 550 AD it seems, and New Delhi alone has 30 examples. They aren't purely for harvesting water though, their use was culturally important. There are carvings and statues in nooks and crannies and old traces of colour show that at one time they were brightly painted. Imagine how incredible they would have looked in the sun when they were a myriad of hues. There's even a stage to view performances from and somewhere for the King and Queen to sit in the cool.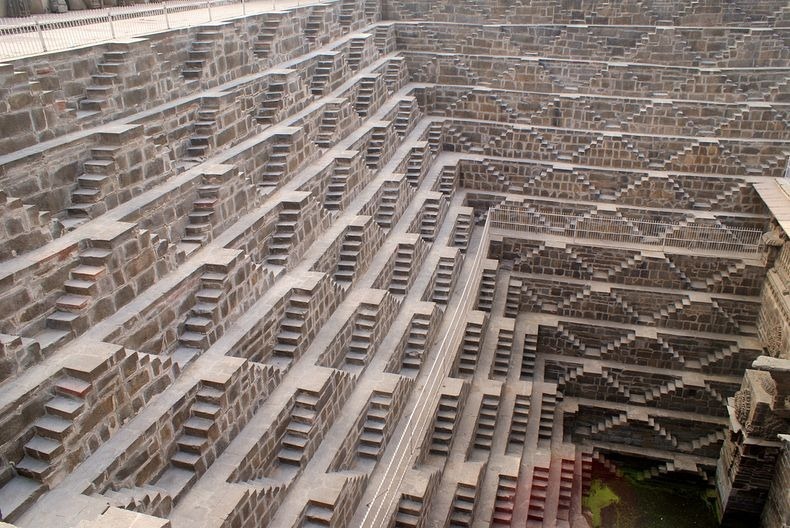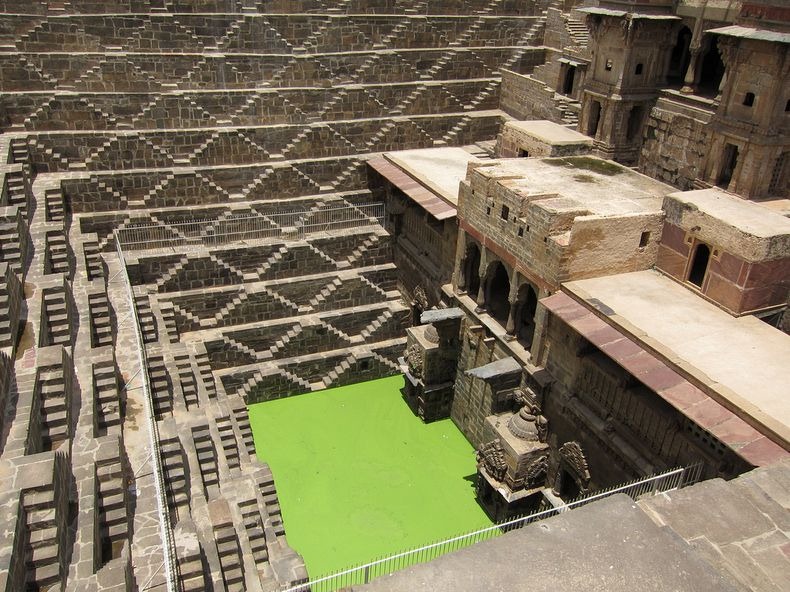 The British, on arrival, were horrified with the unsanitary conditions in stepwells and banned the use of them in favour of new pipes and plumbing. That was probably for the best but it is a shame that many were filled in or have since crumbled into disrepair, because they truly are magnificent aren't they?