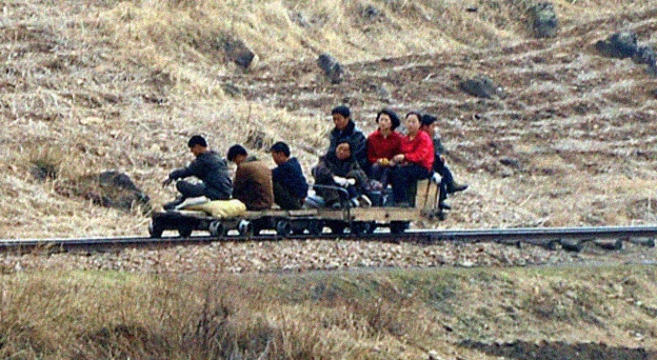 North Korea's railway system is as good as defunkt. Especially outside of Pyongyang. So private businessmen have used their mighty resourcefulness to build these amazing little carriages to make some extra cash on the black market.
The black market in North Korea is tolerated by the government, they know full well that without it even more people would be dying of starvation and disease. So there's an uneasy truce between private illegal enterprise and ramshackle state-run business.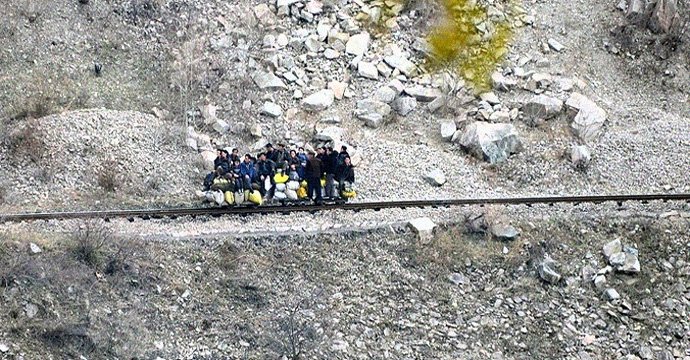 These Torure systems are particularly common in North Hamgyong Province where people pay to move themselves and goods across the barren countryside. The conductor makes enough money from the passengers to pay for the cart and to bribe the DPRK guards that they meet every few miles.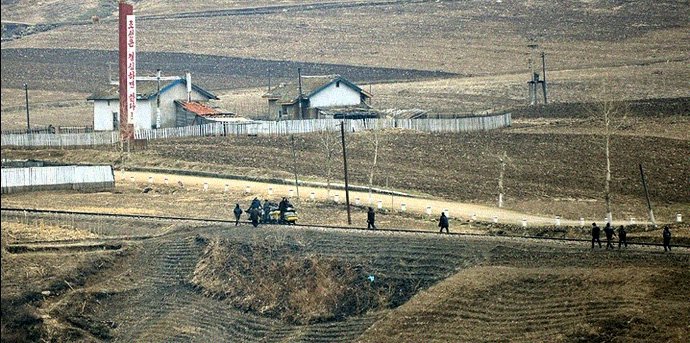 The cart just uses gravity to go down and is slowed by a brake, then everyone gets off and pushes it up hill before jumping on again to travel down. It's an ingenious little system and apparently getting more and more common.
South Koreans Eating Live Octopus
Kin Jong Un Has Ex Machine Gunned To Death
Mobile Phone Embaressment in North & South Korea
South Koreans Take The Mick Out Of Japanese Milk Commercial
North Korean Propaganda Nails Celebrity Obsession
South Korean Driving Pupil Flips Car In Seconds
South Korean Hotel That Looks Like Massive Ship
North Korean Mass Gymnastics – Defiance & Horror