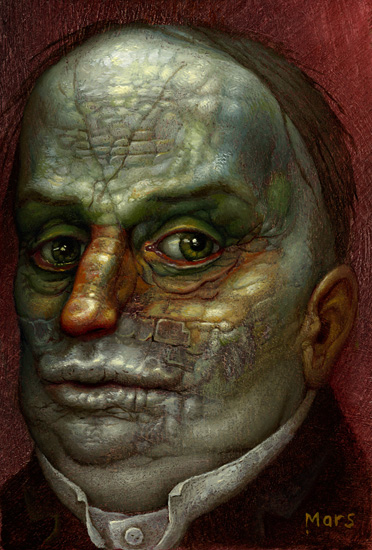 Chris Mars spent some time as the drummer for the Minneapolis alternative rock band The Replacements and went on to join the informal supergroup Golden Smog. He later turned his focus to painting, and what a painter he is.
According to Mars much of his inspiration came from his family's struggle with mental illness. His older brother Joe was diagnosed as Schizophrenic at the age of 15 (Chris was 5) and he was unceremoniously whisked away to an institution and promptly drugged. Chris has stark memories of the medieval-like institution and the feelings of stigma that were sprayed onto his sibling and his entire family.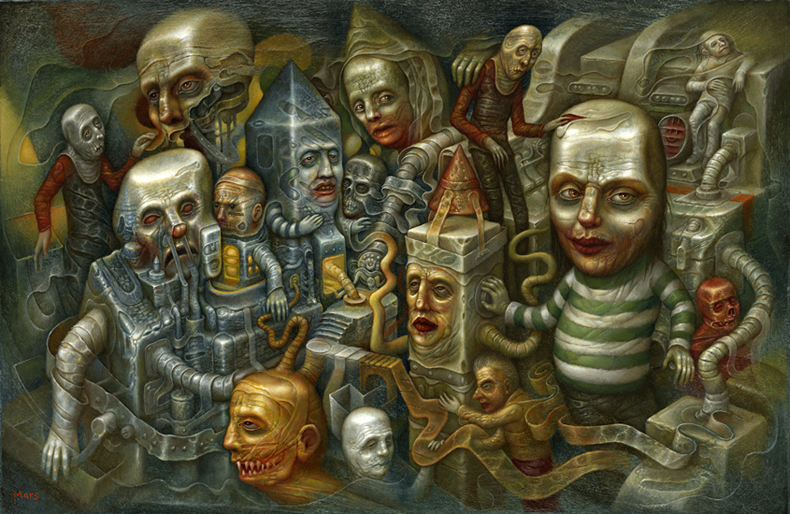 These scrapes with perceived monsters gave him a deep emotional attachment to monsters of all kinds and the underbelly of American society. He has an ongoing hatred for the labels that humans are so keen to attach to things. His mantra is to show beauty in the ugliness, he wills the viewer to allow themselves to be sucked into what at first seems horrid. Within the terror he finds calm and hopes that the viewer will too.
He cites a number of artists as his inspirations including Ivan Albright, Zdzislav Beksinski, Sally Mars, Rembrandt and Otto Dix.
Here's a link to CHRIS MARS' OFFICIAL SITE, here's his FACEBOOK page and here's an INTERVIEW WITH CHRIS MARS.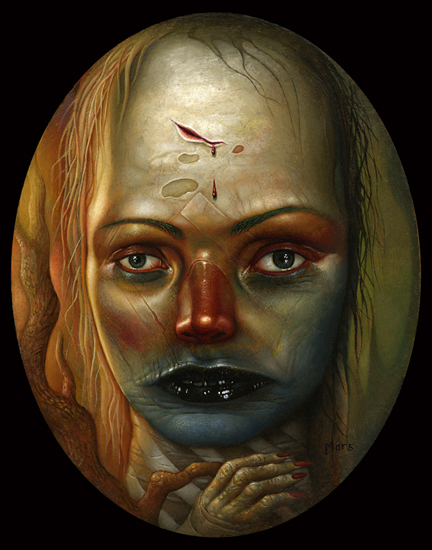 MORE DARK ART:
VISIONS OF HELL BY MURDERED POLISH PAINTER
RUSSIAN ARTIST WRAPS HIMSELF IN BARBED WIRE