Cappadocia, now part of modern day Turkey, was initially a country within Persia. Now Cit's a general term for an amazing looking region of rock bewilderment.
The area of Cappadocia lies in the centre of Turkey and consist of a 1 km high plateau with a couple of volcanoes poking through it. The tallest of Cappadocia's volcanoes is  Mount Erciyes (below) which scrapes the sky at almost 4 km tall.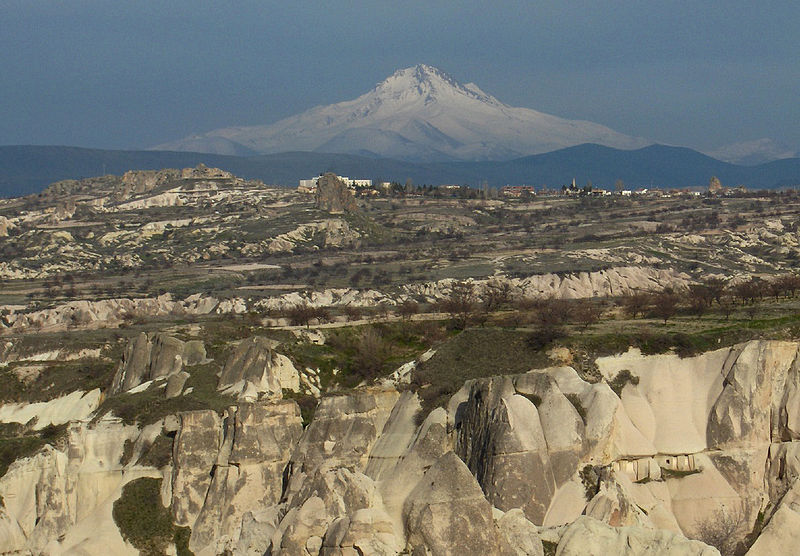 The inland and raised aspect of Cappadocia ensures it gets baking hot dry summers…

…and super cold, snowy winters.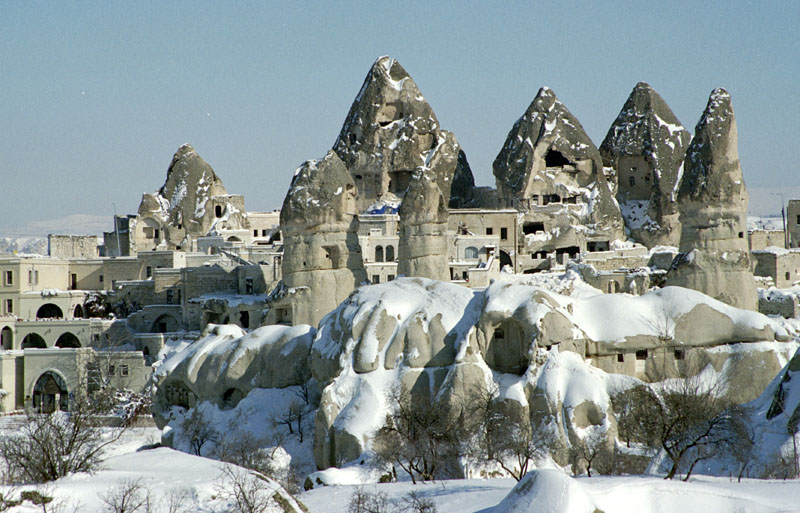 MORE:
MYSTERIOUS STONE BALLS OF CHAMP ISLAND
In ancient days the area was famous for having lots of good quality horses knocking about. The name Cappadocia is thought to be a corruption of the Persian word "Katpaktukya" which means "land of beautiful horses". (I don't think we have an equivalent single word in English that means the same thing do we?)
(Click to enlarge):
The soft volcanic rock, buffeted by the wind for aeons produces these minarets, or "fairy chimneys":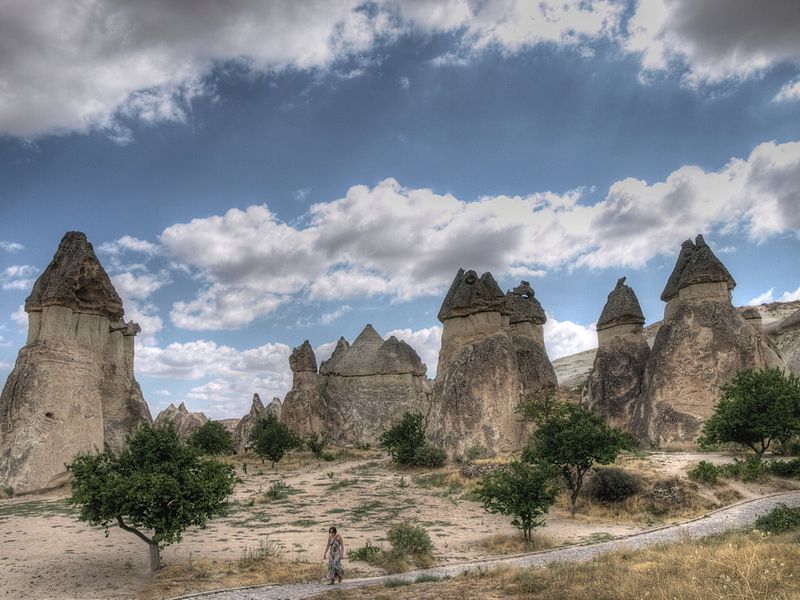 Thanks to its range of awesome cave houses, impressive stonework, medieval cave paintings and ease of access it gets a load of tourists each year. Hundreds of hot air balloons set off each day at sun rise, all full to the brim with cooing tourists.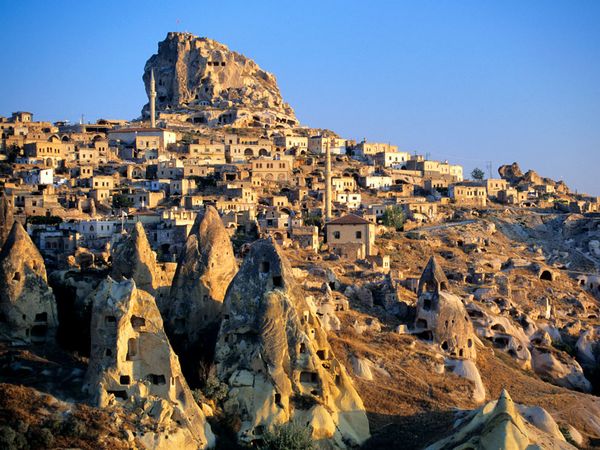 Because of its arid conditions, the area around Cappadocia is crap for growing stuff, so every person living there was expected to build a safe and secure pigeon house on their home to produce a constant supply of fertiliser. So although the place looks beautiful, it may well have kicked up a bit of a stink back then.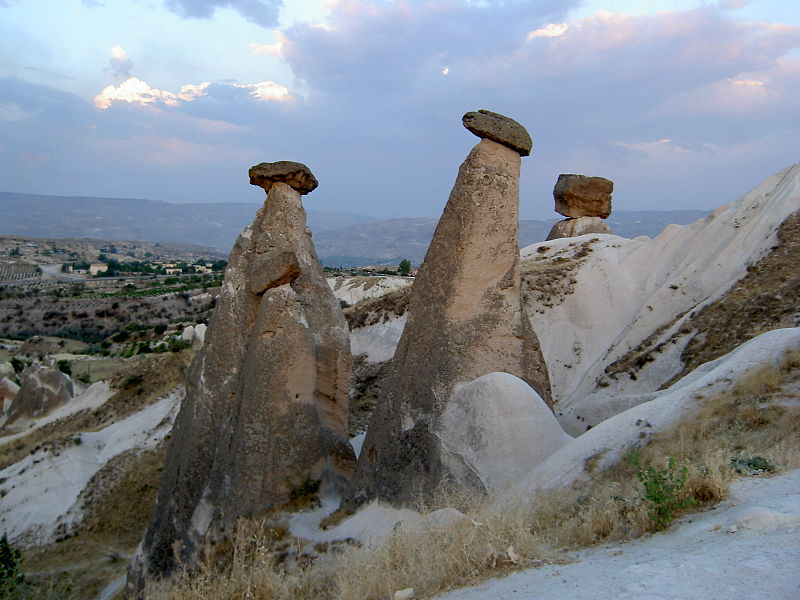 Ignimbrite deposits that erupted from ancient volcanoes around 9 to 3 million years ago, during the late Miocene to Pliocene epochs, underlie the Cappadocia region. The rocks of Cappadocia near Göreme eroded into hundreds of spectacular pillars and minaret-like forms. 
MORE:
MAGNIFICENT MARBLE CAVES OF CHILE
BIGGEST NATURAL CRYSTALS IN THE WORLD
MODERN SPANISH HOME BUILT IN A ROCK
These relatively soft volcanic rocks were too much of a temptation thousands of years ago. The people carved them into homes, temples and monuments. And still they stand proud. Cozy in the winter, cool in the summer. Perfect. Cappadocia is in fact one of the biggest stone cut complexes in the world, covering around 5,000 square kilometres in total.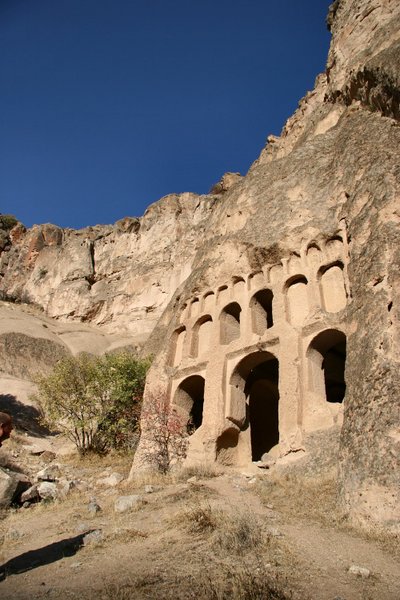 The town of Özkonak, an underground settlement, is different from others in the region. It has holes in the ceilings which it is thought were used for pouring boiling oil onto intruders. Here's Özkonak: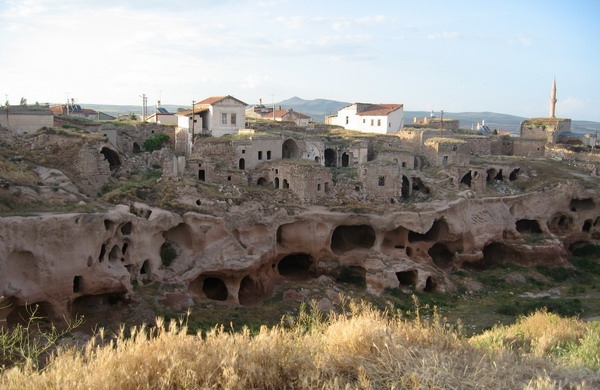 Of all the weird and wonderful places I've covered on LAZERHORSE.ORG this is one of the easier and cheaper ones to actually visit. You get a flight to Istanbul which is pretty reasonable these days. From there you get another flight to Nevsehir or Kayseri and you're pretty much there. Maybe I will see this wondrous place one day?
Oh… before I go… some people reckon the fairy chimneys were built by aliens – HURRAY!