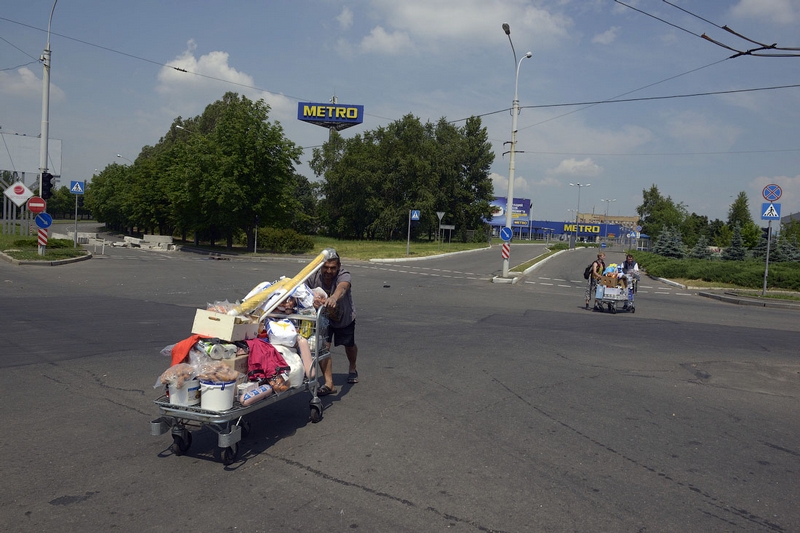 Ukraine has big beefs afoot at the moment. Russia's not just breathing down its neck, it's doing a little puke down there too. A few days ago there was a battle between Ukrainian forces and pro-Russian rebels over the possession of Donetsk airport.
Any civilians in the area, rightly legged it. This included the staff of a supermarket situated about 1 km for the airport. The following photos show you what happens when a supermarket is left unmanned for three days. These pictures are a pretty good demonstration of why we couldn't switch to anarchy overnight…
It was the electronics and other valuable goods that got shifted first. But over a series of days and nights anything that was of any value slowly disappeared.
Some chaps of the alcoholic persuasion simply moved in. They would drink until they were smashed, fall unconscious and then repeat the cycle again. It's kind of sad of course, but at the same time, they probably had a wicked time. They must have thought that all of their Cristmases, Easters and visits from the tooth fairy had all come at once. And at least they had a roof over their head?
Local road police did try to stop some people but apparently they didn't have much success.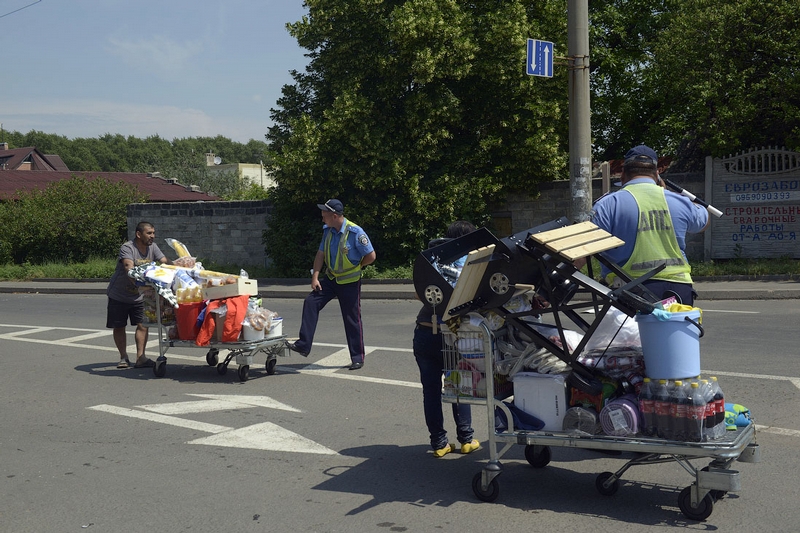 Here's a short video of the devastation:
Humans are naughty.