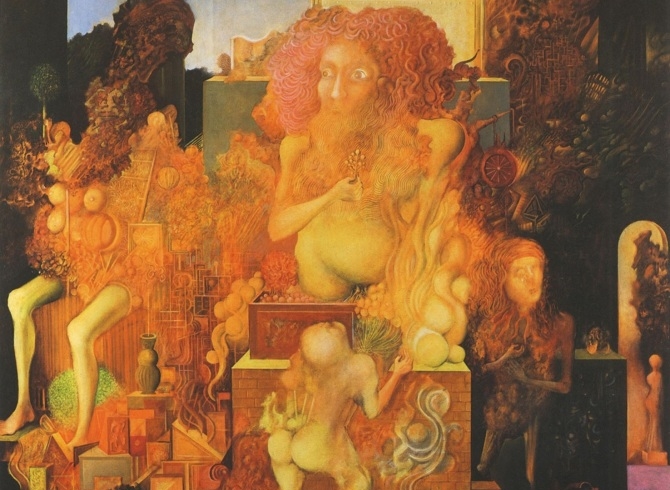 Ljuba Popović (1934) is a Bosnian born surrealist painter living in Paris, France. Ljuba studied Fine Arts in Belgrade. His style and entire outlook on art was changed irrevocably in 1959 when he visited a surrealist art exposition from the Urvater collection.
He was inspired to start his own art movement which he dubbed 'Mediala', meaning 'Honey and Dragon'. His paintings, for him, are all about the mixing of desire and fear. They're pretty creepy, but sort of warm at the same time… I think.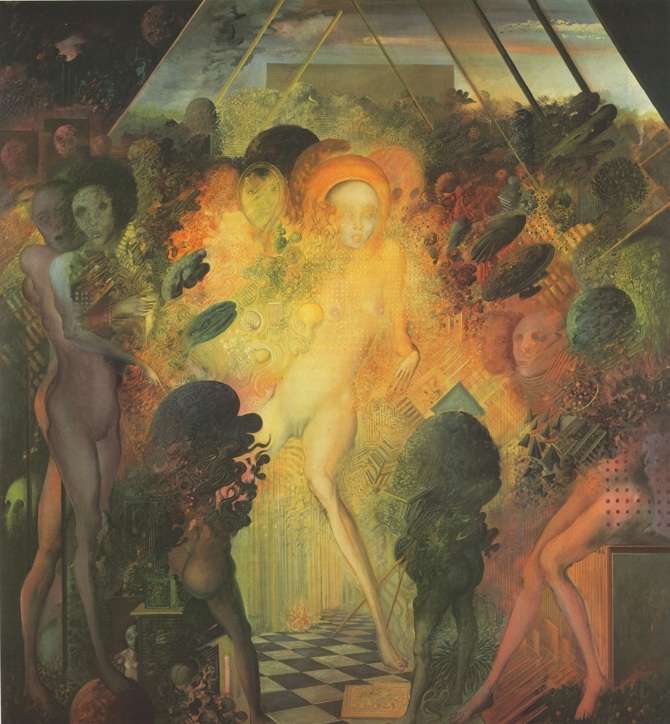 Ljuba takes his inspiration from early Baroque painting, the surrealists of course and strangely, his grandfather's history of exorcisms. His grandfather was a priest in a remote Bosnian village and was known by locals as "The Devil". Right… I see… that explains some of the darkness in these paintings doesn't it…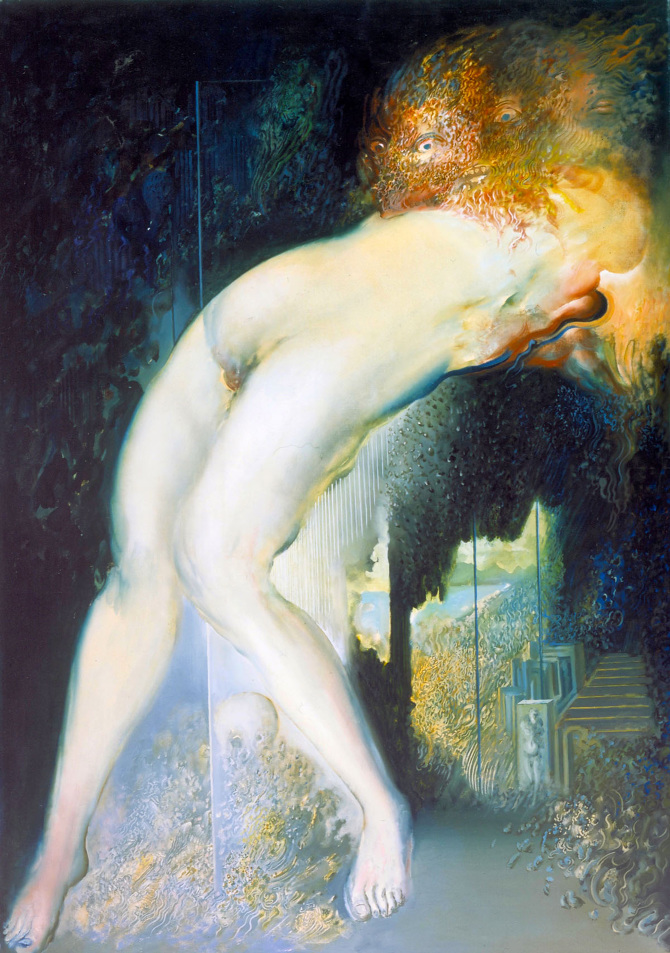 Ljuba has been living in France for more than 40 years but regularly travels back to Serbia which he still considers his home.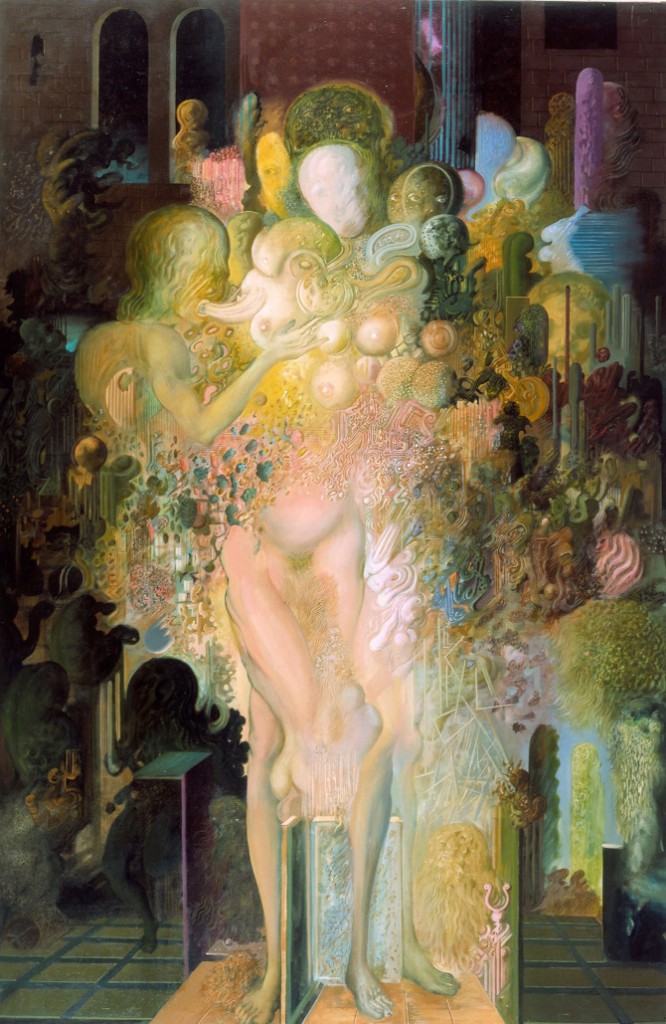 He enjoys sea kayaking and according to an interview I read he has never worn a suit and tie. Now that's impressive.