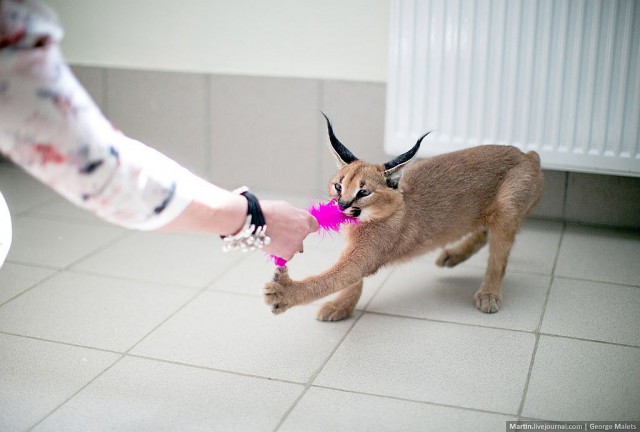 I found these photos taken in the home of a wildcat breeder on a Russian website, but I don't know if they're actually from Russia. Due to the dodgy Russian-English translation via Mr Google I really can't tell you much about what's going on.
The lady in the picture is Natalya Belyakov which is a pretty Russian-sounding name, but it could be a translation thing. Not to worry, for the purpose of enjoying these kittens it doesn't really matter where they were taken…
Should wildcats be kept as pets? Should any animal be kept as a pet? This is not the place for that discussion, it's too hard and there's no clear answers when you drill down to the nitty gritty. Either way, these are some pretty cool pictures of some pretty cool wildcat kittens:
These first ones showcase amazingly cute serval kittens, a slim line hunting machine from Northern Africa.
They have the longest legs of any cat when they are fully grown…
READ MORE ABOUT THE SERVAL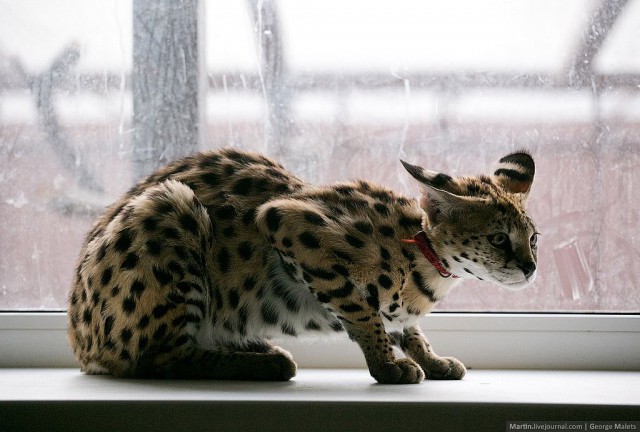 This next lot are caracal kittens, also known as the desert lynx.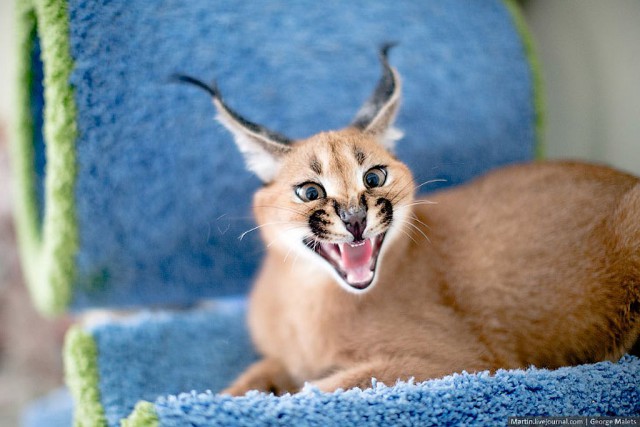 The caracal isn't considered endangered, in fact, it's pretty widespread throughout Africa, central Asia, southwest Asia and down into India.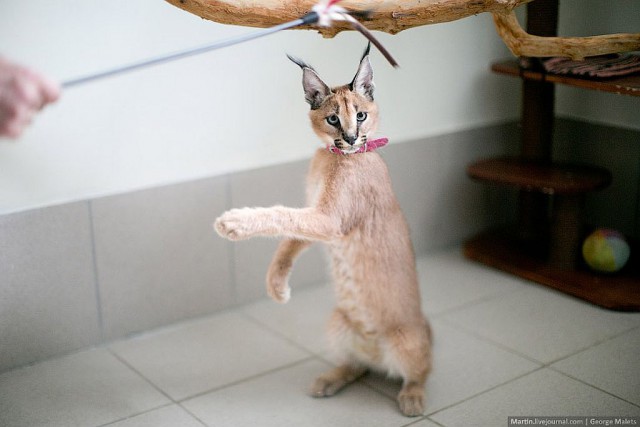 So they're not always 100% cute and cuddly. I'm guessing Natalya has to be pretty careful they don't rip her face off…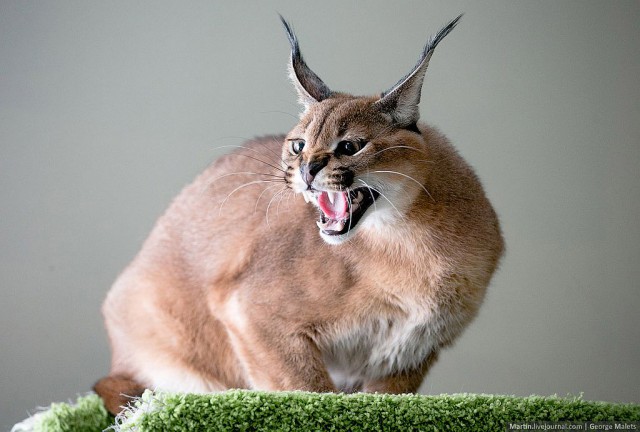 MORE CAT STUFF:
WILD CATS PT3: SUNDA CLOUDED LEOPARD
INSIDE A WILD CAT BREEDERS HOUSE
HERCULES THE LIGRE: BIGGEST CAT IN THE WORLD
SUPERHERO CAT SAVES BOY FROM DOG