Ghana was the first state to free itself from the grips of European colonization making it a symbol of liberation for the Black Power movement. Ghana has had a tumultuous past by all accounts and its present sees the same tumult.
The country has a population of over 24 million people and boasts varied geography that includes savannas, woodlands, forests, a coastal line, springs, cave systems, mountains, estuaries, wildlife parks, and nature reserves. So plenty to do on a Sunday afternoon.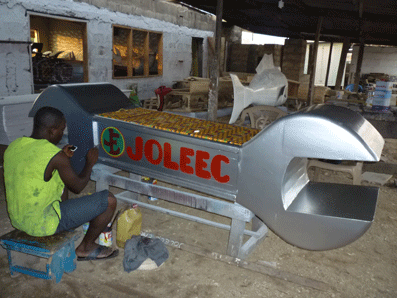 On top of the impressive range of habitats Ghana busts out some of the most amazing coffins the world has ever seen. The practice of building these "fantasy coffins" is thought to have originated in a small fishing village called Teshi on the outskirts of Accra, the capital. Fishermen would be buried in coffins inspired by the shapes of their fishing vessels and canoes.
The coffins are seen as a status symbol and are designed to remind the mourners of the deceased's occupation and lifestyle. Kane Kwei has been making these fantasy bad boys for more than 50 years and has covered all manner of shapes and sizes in his long career: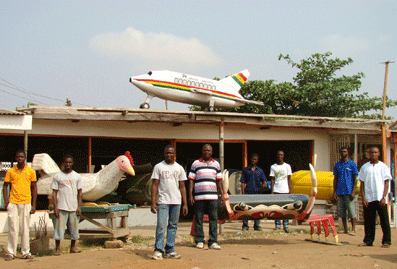 Ghana is 85% Christian, and some Pastors at churches are wholeheartedly against these grandiose coffins. They see them as un-Christian. To get round this the locals tend to take their deceased to the church in a standard coffin for the requiem and then pop the corpse back into the fantasy one for burial. However you feel about them (and personally when I go I just want to be put in a cardboard box and thrown off a cliff) they are pretty cool looking…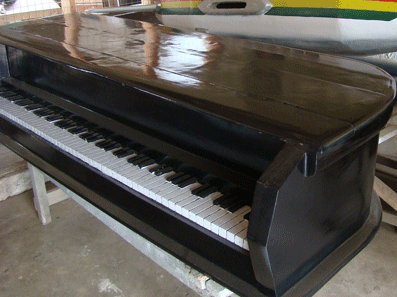 This is an onion…
Mercedes are a popular choice with the wealthy guys apparently…
NEXT:
DEATH OF RURAL LIFE IN UKRAINE
CLICK HERE FOR THE IKEA OR DEATH GAME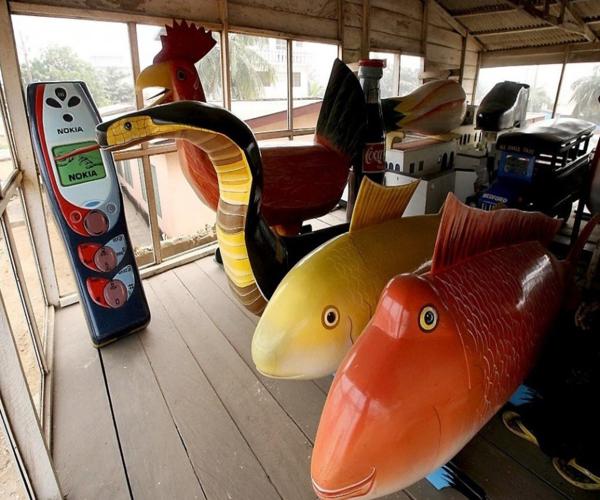 The aircraft pictured below was made for an old lady who'd always wanted to fly but never got the chance whilst she was alive…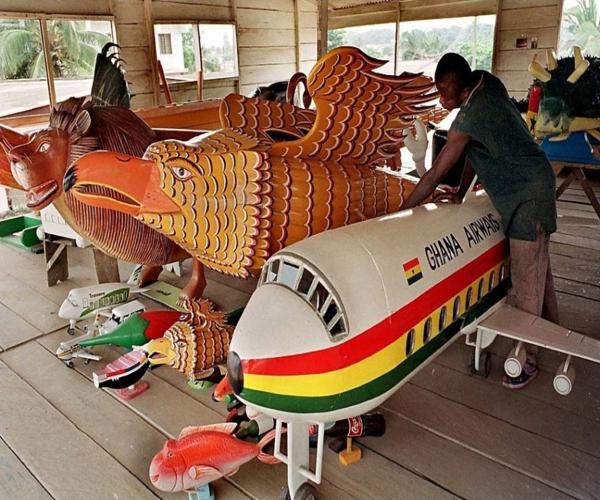 CLICK HERE FOR ART BY CONVICTED SERIAL KILLERS
Which one would you go for?